For those itching to get outside in 2020, a round of golf has less to do with power fades, punch shots and sand saves than the smell of freshly cut grass, relaxed atmosphere and camaraderie that comes with 18 holes of play. There's a certain charm that each golf course carries – a deep history of memorable shots or a fresh approach to a traditional game. That charm is tied to the story of the course, which for golf enthusiasts, is a living, developing character in constant interaction with its players. From the walk to the clubhouse to the first tee and back up the 18th green, that character and story should be put on display with signs and graphics.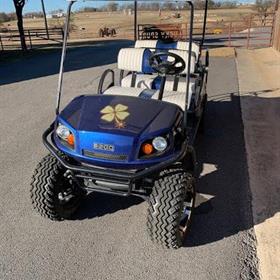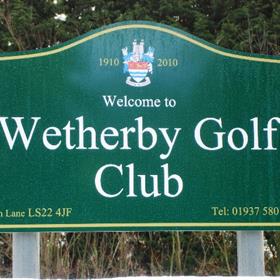 Tradition
As you walk into the clubhouse, you notice the walls lined with plaques and pictures of past champions and course records. This isn't Augusta National, but you appreciate the course pride and attention to detail, where league night and city champions are as celebrated as green jackets and PGA pros.
The first tee is a short walk from the clubhouse. For the uninitiated, it can be difficult to find, a confusing starting point that wasn't chosen for its convenience. Luckily, the course's wayfinding signage is prepared and ready to assist any newcomer to find their way without being late for their tee time.
Telling the Story
You get a couple of practice swings in as you get the lay of the land. Most courses have custom made signs on each hole indicating shots to par, yardage and a bird's eye view of the hole. But this course has more. In addition to all of those details, this course also features custom made signs with the hole's name and description. This isn't the 1st hole; it's "Whistling Widow", "a 426-yard Par 4 that often features a left-to-right wind strong enough to carry a ball into the course-straddling forest, where in 1972, one man disappeared forever." Hole one through 18 has a personality and a story to tell, even if they aren't completely true.
Technology
As you walk up the last hill to the 18th green, your once-tightly tucked shirt now hangs loose, your crisp pants a marriage of sweat and dirt. You make one final 3-putt and head to the back of the clubhouse, where the nostalgia and tradition of the front area is replaced by current convenience and technology. Digital golf club signs hang from every corner. For players that wish to share, their scores are posted in real-time for their clubhouse friends to ridicule or question. Future tee times and drink specials are advertised while golf cart GPS lets workers and golfers know where each group is located on the course. This isn't all knickers and newsboy caps. It's the modern golf course, where tradition and technology meet, and custom golf signs help the story continue. 
Wanting to refresh or transform your signs to give your business a boost? Call FASTSIGNS today!