The days of hotels serving as bland, homogenous pit stops are long gone as hotel teams strive to create a memorable experience, and ultimately, gain their guests' trust and loyalty. We recently sat down with Jim Guttau, the director of public relations at the Four Seasons Hotel in Denver, to discuss how he and his team attempt to make the Four Seasons a true community for guests.
 Staying Relevant
Besides the impressive technology and corporate cohesion that allows hotel restaurant servers to know how previous guests prefer their steak, Guttau discussed the many hotel promotional materials integral to giving guests a personal and tasteful hotel experience.
 Part of producing relevant and impactful hotel promotional items requires Guttau and the Four Seasons to keep their ears to the ground. When recent major events, including the prestigious Great American Beer Festival, were going on simultaneously, Guttau's team got to work.
 "We did a little grassroots with the Great American Beer Festival. You have got to hit the streets," Guttau said. "We had a bunch of promotional materials. It was crazy how many different stacks of flyers we had."
 In-House Promotion
Four Seasons also uses hotel promotional items to promote their in-house events. "On our host stands and check presenters, a lot of our different events, we're promoting with check presenters because that's when you have a captive audience," Guttau said.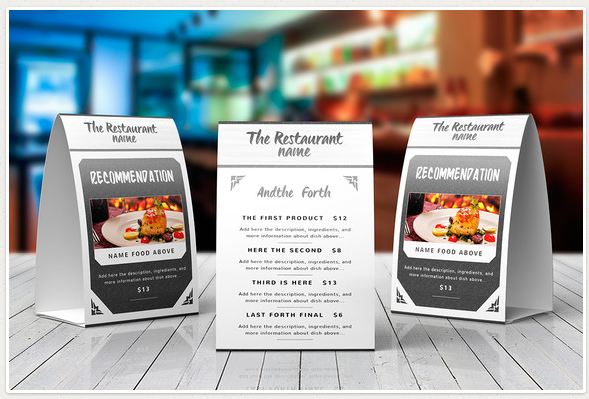 Photo credit: Info Parrot
One of the more successful events has been Guttau's artist-in-residence program. Hotel guests as well as the public are invited to enjoy free live art through pop-up studios, and in one case, even a photo shoot in the hotel lobby. The events are promoted to guests through in-room collateral, usually letters or table tents, inviting them to come downstairs and enjoy happy hour or dinner.
A Delicate Balance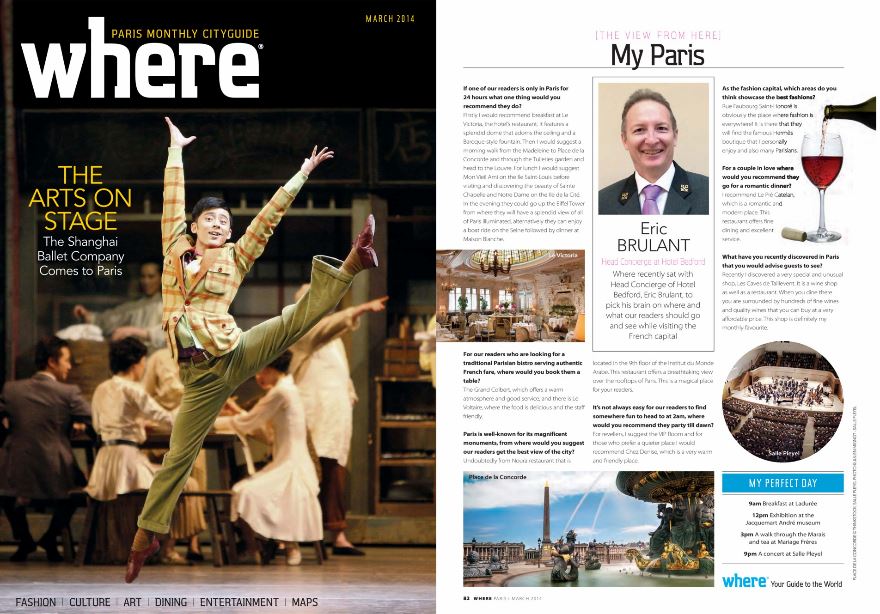 Photo credit: Hotel Bedford Paris
Guttau said he has to maintain a delicate balance with in-room promotions. "We have to be very careful about hitting up our guests too much." He noted that guests have already made the choice to stay at your hotel, and some promotions are "too much." He said that's why Four Seasons keeps it light with its in-house magazine, one city magazine, a concierge update and a couple of offers.
The concierge update, a promotional letter that is regularly refreshed and revised, gives guests recommendations for local events, restaurants and attractions. Guttau said it's important to keep the concierge up to date. "I always want our concierge to know what we're working on because they're our first line to our guest."
So while a 45-story building and a sparkling fountain can catch a guest's eye, it's often the little things that separate a hotel stay from a hotel experience. Guttau and the Four Seasons use of hotel promotional materials bridges the informational gaps while also inviting guests to participate in their hotel community, creating an environment where they can truly relax.
Resources:
http://www.infoparrot.com/50-restaurant-menu-templates-design-food-menu-template/
Related Articles: