You never know where a career journey will take you. Career paths rarely follow a road map with signs pointing the way, and it might take a little time before you find the path to a rewarding career. Sometimes, however, signs do point the way, especially if you choose a job in the signage industry. The visual communications industry, covering $37.5 billion in economic impact, employs over 200,000 people in America. This industry is attractive to creatives and offers a long-term, rewarding career with growth potential. October 7 is the industry's official holiday, Sign Manufacturing Day, and FASTSIGNS® is celebrating by showcasing the longevity and excitement of a career in the industry.
Never a Dull Moment for FASTSIGNS Employees​
An interesting career path led Maria del Fierro to employment in the sign and visual solutions industry. Now a Graphic Design/Production Manager and master of many skills at FASTSIGNS of San Diego, CA - Mira Mesa, Maria initially went into the medical field after graduating from the Art Institute of California - San Diego. But, Maria quickly realized that was not the field for her, so the Art Institute helped her find her current position at FASTSIGNS.
In almost eight years since joining FASTSIGNS, her role has grown beyond graphic design. She is cross-trained in the different roles at FASTSIGNS from production to installation, and she is able to do everything from vehicle wraps to window graphics and wall graphics - everything but electrical work, she says.
She loves taking on all these challenges. "There's not a dull moment at FASTSIGNS," said Maria. "I love being in the center."
With Maria's keen eye for design and skills to build, she is an incredible asset at her center, when it comes to making things happen for customers. When asked what advice she might share with someone starting out in a design career and how to get to where she is, she offered a few words of wisdom.
"If there's a will, there's a way. Try to think of everything like a puzzle or map. Find layers and see how you might build it out," she said. "If you have a big idea, just go for it. You'll hit bumps, but don't forget your goal. Keep that in mind as you're working to complete the project."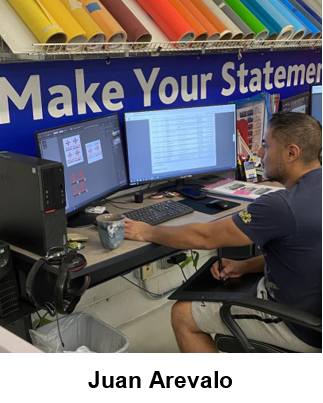 ​Juan Arevalo, who has been at FASTSIGNS of Schaumburg, IL over five years, also takes on plenty of challenges in his roles as a graphic designer, production manager and installer. By taking on all these challenges and roles, he gets to see how everything fits together to make things happen for customers.
"I've learned how graphic design works into the finished product by learning how to produce what I've designed and complete the installation," says Arevalo. "Once I learn to design a logo to fit the specific application, it helps me work with the client on colors and what types of materials will work best to bring their vision to life."
Production Manager Steven Rosato at FASTSIGNS of Springfield, VA, had dabbled a little working with vinyl before joining the FASTSIGNS team. He started about three years ago in production before working his way up to lead installer. Since starting his career, he's loved the challenges the job has presented from managing the business with franchisee Marissa Eyon during the pandemic to installing an acrylic face that was seven stories high.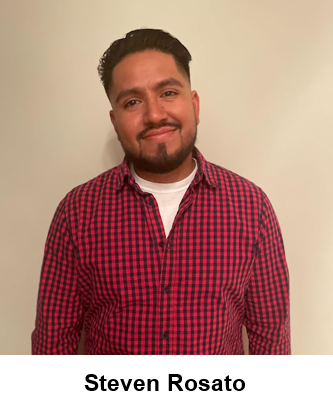 ​
The challenges make the job worthwhile, along with the camaraderie at the center. "We all like to have a good time here. If everyone gets along, the flow works better. We're really big on communicating."
For Jonathan Noble, Production Manager at FASTSIGNS of Lynnwood, WA, the route to working in the signage industry was more direct. He joined FASTSIGNS 15 years ago just before graduating from Western University in 2007. He started out the summer before he graduated working upfront, greeting customers and taking calls. However, he also studied what the graphic designer was doing and went on a few installs. After getting his degree in design, he was offered a design/production position that was created specifically for him.
Since then, he's seen the center grow, and he's grown right along with it, learning everything he can about sign production and installation to managing day-to-day operations. He loves what he does, and, moreover, loves the work environment.
"This work environment has been so healthy," he said, "and I feel like I can come to any one of the owners or employees, share my thoughts and ask my questions, and I'll get a really thoughtful and comprehensive answer, not something that's just being brushed off. It's really great. I just feel really blessed."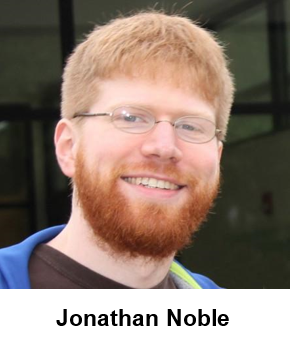 ​
He also loves that there is never a dull moment in his workday. "I'm always doing something a little different every day. When you enjoy your job, you don't work at all. I do genuinely feel that most of the time it's just fun and it's interesting. I'm learning stuff every day even after 15 years."
The industry's future also leaves him optimistic. "Everyone needs signs. Even if we go to a fully-digital format, FASTSIGNS is going to be there on the forefront with technology, giving the public what they need. I truly believe that FASTSIGNS is on the cutting edge because we have such a robust community. It's great that the sign industry will endure even through pandemics and recessions."
From FASTSIGNS Center to Corporate Trainer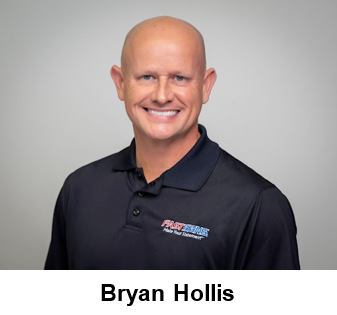 ​After graduating from the Art Institute of Dallas in 1992 with a visual communications degree, Bryan Hollis knew he wanted to do something artistic and utilize his design skills. Currently with Propelled Brands-the multi-brand franchiser of FASTSIGNS–as the Director of Education and Training, Bryan started his career in the signage industry as a customer service representative at FASTSIGNS of North Dallas in 1994.
"At that time, FASTSIGNS International, Inc. was recommending centers hire salespeople with design knowledge to elevate our client's signage," Bryan said. "Since the center I was interviewing at was owned by the founder of FASTSIGNS, Gary Salomon, I was one of the first to be hired under that initiative. I'd say it worked out great!"
Over the 19 years that he worked at FASTSIGNS, he's developed the skills that now help him in his training role in the corporate office. Working in the signage industry has allowed him to combine his artistic ability with the manufacturing skills he learned as a teenager at a cabinet shop.
Moreover, as Bryan has moved up in the company, he's been able to travel worldwide to help new franchisees get started. He's also worked on some great projects like working as a key member of the FASTSIGNS team that built out the MLS Soccer club FC Dallas' home stadium in Frisco, Texas.
"We produced thousands of signs, window graphics, and ADA-compliant signage with a team of four in Production," he said. "Our center received an award that year at the Convention in Orlando for the single largest ticket in FASTSIGNS history."
Bryan has loved all the great opportunities he's had working in the industry, and at no time has he been bored.
"Every day is different," he said. "You might utilize the same software and production equipment, but each client's needs are different from day to day. There are infinite ways to solve a client's challenges, and that's what makes each day so exciting."
Mission-Focused Franchisee​
Franchisee Carmen Ruiz, owner of FASTSIGNS of Daytona Beach, FL, began her career in the sign industry outside of the FASTSIGNS network after high school graduation and ended up joining FASTSIGNS of Apopka, FL in 2005. She briefly diverged from the path and went to work for the Apopka Chamber of Commerce with the longest-serving mayor in the U.S. at the time. While she enjoyed it, she missed FASTSIGNS.
"I love signs, and I love people. The sign industry gives me the opportunity to get to know people," said Carmen.
Several years later, she returned to FASTSIGNS of Apopka as the Sales and Marketing Manager. In 2017, the opportunity to purchase FASTSIGNS of Daytona Beach arose, and she jumped.
"It has been a blessing. Daytona Beach is a great community with the excitement and tourism of a big city but with a small town feel."
Carmen and her team experience success because of the relationships they build with their clients and community. Carmen has worked to shift perspective and show their capabilities within the market. They strive to be wise stewards, intentional in their projects, and they work strategically with their time, energy and resources.
"My role as franchisee provides me the opportunity to solve customer challenges, and I love when customers get excited because we provided an awesome solution for them. My business also gives me the flexibility to make an impact in the community that I love."
The FASTSIGNS model allows franchisees to take the successful playbook and put their own special touch on that to become effective in their own community.
"FASTSIGNS gives us the recipe to be successful, but it's really about going from successful to significant to leaving a legacy," shared Carmen. "If we're going to own businesses in a community for 30 years, what are we leaving behind and how are we impacting our staff coming through here?"
Carmen acknowledges that transformation is at the heart of the sign industry, and she and her team try to embody that concept and extend it outward to the community. They try to focus on "work that matters" to show that they are an engaged community partner and are providing a good example of social responsibility. Her team engages in several philanthropic activities throughout the year.
Employers in the signage industry, according to CareerPlug, are looking for creative and reliable employees with good communication skills. Some experience is preferred, especially with graphic design programs like Adobe, Photoshop and Illustrator. There are about 11.3 million jobs available in the signage industry open in the U.S.
And people are searching for signage industry jobs, according to CareerPlug. Trending searches include Office Administrator, Sales Associate, Sign Maker, Customer Service Representative, Graphic Designer, Installer, Sales, Outside Sales, Sign Production Specialist, and Design Consultant.
The job market for jobs that require technical skills like sign installation or graphic design is highly competitive, said Pat Laforet, Eastern region general manager and senior recruiter of Stoakley-Stewart Consultants Ltd.
If you are interested in making things happen with customized visual solutions as an installer, outside sales professional, graphic designer, production specialist and more, or want to explore the many career options in the sign industry at FASTSIGNS, take a look at our career page.