Despite all of the logistics and hard work that goes into planning an event, ultimately, an event's success is based on the participants' and attendees' experience. There may be an excellent line-up of activities, sponsors, keynote speakers, sessions and entertainment, but if people aren't properly informed before and during the event, it will all go unnoticed and inexperienced.
The University of Windsor's Odette School of Business wasn't going to let that happen at their annual Leadership Symposium. Learn how the business school used signs and graphics to effectively promote their event in and around campus, before and during the event.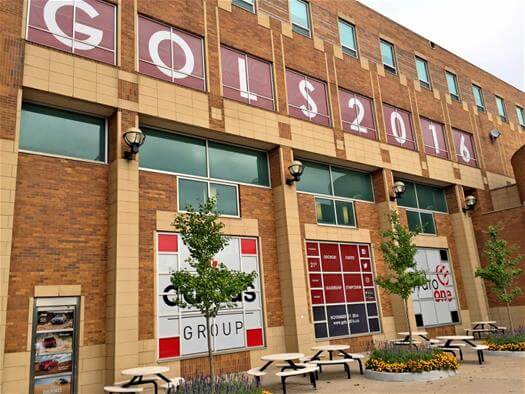 Window Graphics
The school's large windows were transformed by adding window graphics to promote the Leadership Symposium and event sponsors in a big way. The window film used allowed sunlight in so people could still see out, but the graphics were clearly visible from outside on the sidewalks and streets.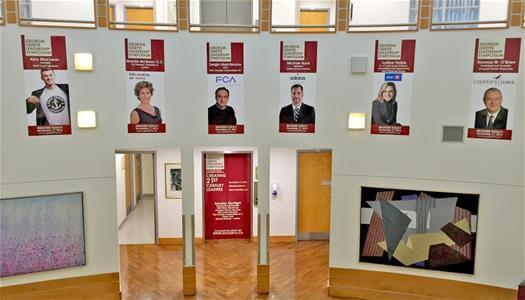 Posters
Inside of the school building, posters displaying photos and descriptions of the event's keynote speakers were placed in highly visible spaces such as walkways and gathering areas.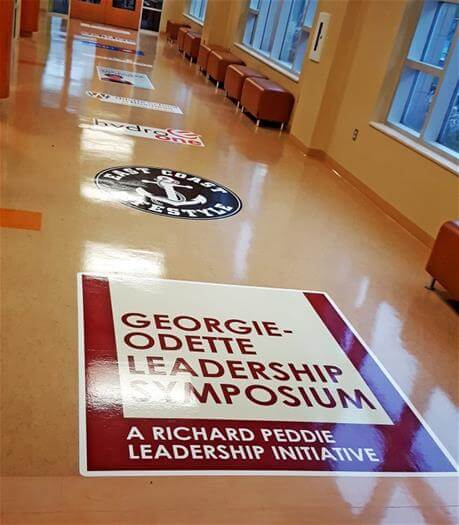 Floor graphics
To further promote the exciting keynote presentations planned for the event, floor graphics were used in the lobby and hallways.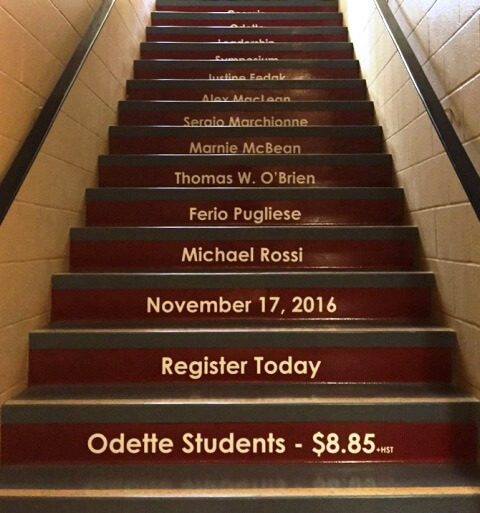 Stair graphics
Vinyl graphics were placed on the risers of stairs in each major stairwell to display details about the symposium, such as the event website, date, registration fee and designated social media hashtag.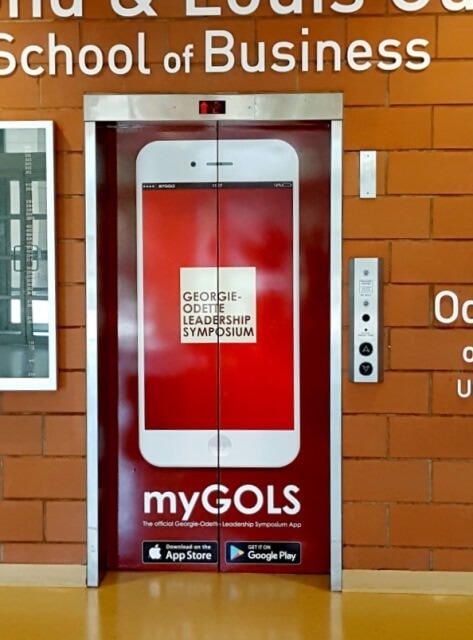 Elevator wrap
The building's elevator doors were wrapped with striking graphics, including one featuring an oversized cell phone image encouraging students to download the event app on their smartphones to stay up to date with event information.
To make your event as successful as possible, ensure your audience is properly informed before and during the event by promoting it in various places to inform and generate excitement.