Events bring people together. Whether it is to launch a new product, promote a cause, inform or educate about a service or philosophy, recognize personal or team achievements, show appreciation for honorees and sponsors or entertain attendees, signs and graphics can help make your event more successful before, during and after it.
Before the event, get the word out and build interest by hanging banners, flags and posters in highly visible areas. Display event details on a digital sign. Consider using a mobile event app to provide information about upcoming activities.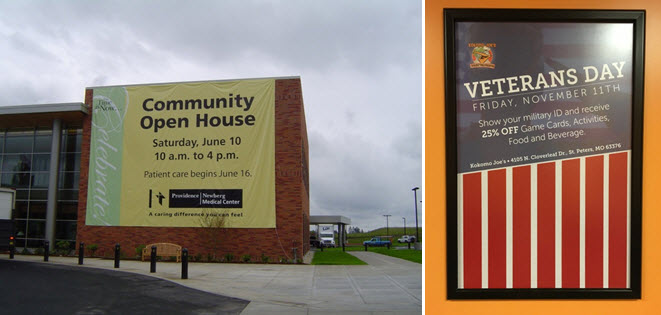 During the event, use exhibits and displays, photo backdrops, podium and stage graphics, wall and floor graphics, and digital signs to extend the theme and brand the event. Present custom awards and plaques to honor special guests and achievements. Direct traffic and help people get where they need to go using wayfinding signs and floor or pavement graphics, and protect people by having proper safety and regulatory signage.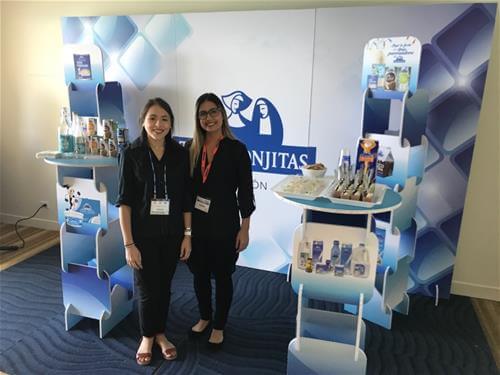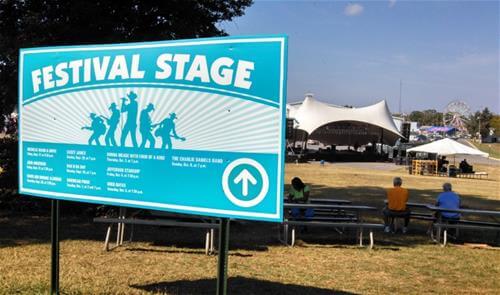 After, leave guests with a lasting impression by providing parting gifts of wearables or promotional items to remind them about your brand, products and the event. Help people safely exit the premises with directional signage. Follow up with thank-you cards, themed brochures, promotional products and links to photos or videos to reinforce key themes and messages.

Use signs and graphics during all phases of an event to help communicate, promote and make an impact.