International Women's Day, which is recognized every year on March 8, is a day for celebrating the social, economic, cultural and political achievements of women around the world.
We are grateful to have our corporate office led by an Executive team that is 50% female and a growing network of FASTSIGNS franchise owners comprised of 143 women-owned businesses. This week, we want to celebrate International Women's Day by hearing about what inspired some of our leading ladies in the FASTSIGNS network.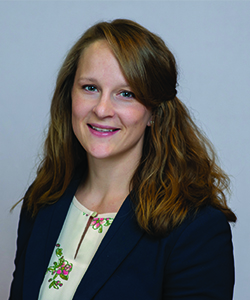 "I did a report on Amelia Earhart when I was in elementary school. Learning about her was the first time I remembered being inspired to strive for great things in life and felt there were no boundaries to what can be achieved."
A favorite quote from an inspirational woman:
"The future belongs to those who believe in the beauty of their dreams" Eleanor Roosevelt
Joelene Calvert
Franchisee | FASTSIGNS of Brooklyn Center and FASTSIGNS of St. Cloud, MN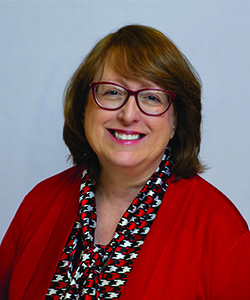 "Women's roles have evolved over the last 50 years; my grandmother and mother's generations relied heavily on the men in their lives as providers. I remember my mom urging me to go to college for a 'Mrs Degree' when I was young. In 1983, I graduated from the University of WI with a degree in Journalism/Marketing and a Certificate in Women's Studies. As the first person in my blue-collar family with a college diploma, feminism and education opened my mind to a world of possibilities. I've always had a solid work ethic and entrepreneurial spirit, even in the corporate world."
A favorite quote from an inspirational woman:
"As Glinda from the Wizard of Oz told Dorothy, 'You've always had the power, my dear, you just had to learn it for yourself.'"
Steph Drileck
Franchisee | FASTSIGNS of San Antonio NW, TX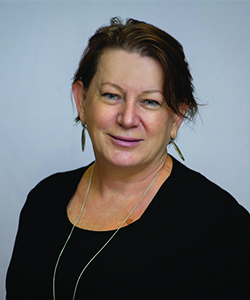 "My mother was my inspiration. When she was left to provide for us, she went and got a job office cleaning. It wasn't long before she tendered for the contract for the building she worked at and won it. Then, she went on to buy her own home. It really showed me the power of entrepreneurship."
A favorite, inspirational quote:
"I always did something I was a little not ready to do. I think that's how you grow. When there's that moment of 'Wow, I'm not really sure I can do this,' and you push through those moments, that's when you have a breakthrough." ― Marissa Mayer former CEO, Yahoo
"If there is a glass ceiling, you installed it." - Linda Sultmann
Linda Sultmann
Master Franchisee and General Manager | SIGNWAVE Australia*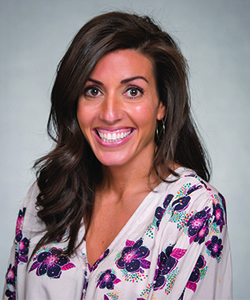 "Without a doubt, my mom impacted my journey to becoming an entrepreneur. I can honestly say I've modeled myself from my mother's example—from a loving and nurturing mom to a resilient and successful business owner. And her actions were always upstaged by her attitude. Her 'get it done' attitude; or her 'I know I can do this' attitude. Besides the fact that filling those roles is like having 2 full time jobs, she made juggling mom duties along with employer responsibilities look like she was born to do it. She was (and still is) my #1 cheerleader. And to this day I continue to seek her advice on how to be a better mother, business owner, and wife."
A favorite quote from an inspirational woman:
"Here's to strong women. May we know them. May we be them. May we raise them." – Unknown
Melissa Wilson
Franchisee | FASTSIGNS of Atlanta - Downtown, Norcross and Johns Creek, GA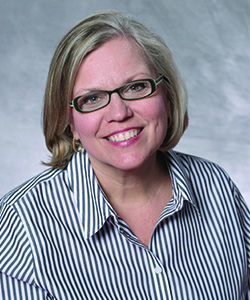 "My grandmother was a very strong, working single mother/woman. Her husband died at an early age and she raised two daughters by herself, never remarried and traveled the world when she retired. She had the can do attitude! I think of her often when I'm down."
Pauline McKean
Franchisee | FASTSIGNS of Mobile, AL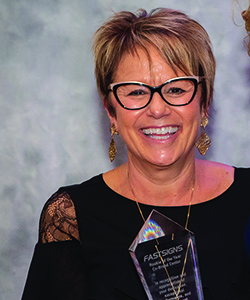 "My inspiration is my mom. She was fearless, and smart and passionate and compassionate. She encouraged each of her four daughters to never ever give up. Thoughtfully and confidently she led by example. Not all of us will accomplish something worthy enough in life so that the world is a better place for us having lived. My mom did just that. I aspire every day to leave that legacy as well."
Gaby Mullinax
Franchisee | FASTSIGNS of Brea and Fullerton, CA

Happy International Women's Day from just a few of the fearless females in the FASTSIGNS family. As you reflect on what International Women's Day means to you, thank a woman who has been instrumental in your journey toward success. How will you celebrate today and in the future?
*In Australia, FASTSIGNS operates as SIGNWAVE.