In a world of constant confusion and much vying for your attention, how does a brand or business more clearly show a customer who they are and visually converse with them? A brand's image must be clear, consistent and communicative. How your brand interacts with your customer must be considered long before they step through your doorway. Attention to detail and forethought can enhance your business for years to come, creating satisfied customers for life. Here are three great examples of brands that successfully communicate their brand identity with signs and graphics:
Knauf Insulation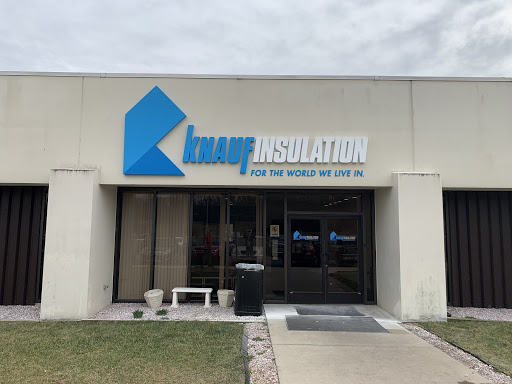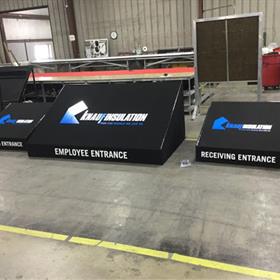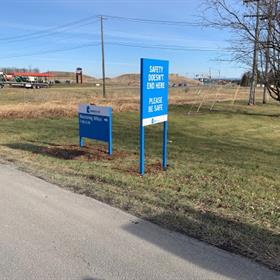 Knauf Insulation wanted to transform their branding while keeping a consistency in and around their space. To do that, a visually bold dimensional monument sign was the perfect solution to create a positive first impression and quickly catch the eyes of those passing by. Exterior signage displays with reverse channel letters, post and panel wayfinding signs, and branded fabric awnings carried an updated identity throughout while also helping guide visitors and staff. Window and wall graphics also helped extend their brand in a robust way throughout the building.
Sign solutions were created for three additional Knauf plants in California, Michigan and Alabama and time was spent with fabricators to ensure consistency was maintained between the locations and projects. The updated solution and unified brand image was the ideal representation of their organization and their people.
Your CBD Store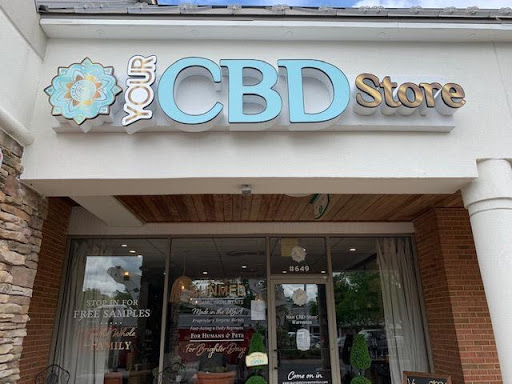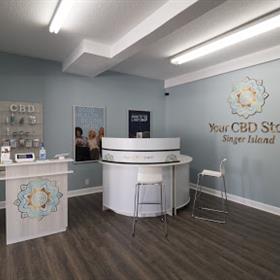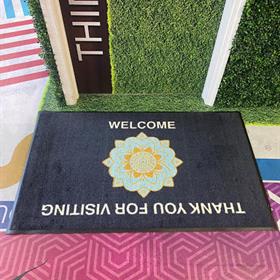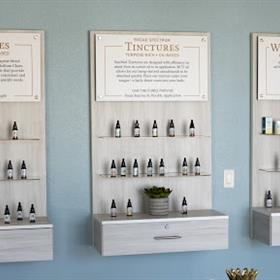 Your CBD Store was trying to increase revenue and brand awareness as they opened new franchise locations nationwide. They were in need of visual merchandising that highlighted consistency and carried their wellness tone inside each CBD Store. 
A variety of different visual solutions and signs were used to communicate their brand and create continuity. On the exterior of each store, the designator sign was branded and floor mats were placed for those coming and going for brand recognition. Window graphics and posters were visible while window graphics shared health and wellness messaging such as "Invest in Your Health" with different products highlighted below.
Inside, blues, creams and calming tones were used throughout all spaces. Dimensional logos were incorporated behind or on checkout stations. The branding was conveyed throughout the consultation area and selling spaces. Informational vignettes hung around the showroom highlighting everything from tinctures, creams, water soluble and more, and each area was consistent with informational graphics on standoffs. Healthful messaging on posters such as "Good Health Starts Here" and "Anatomy of a Label" helped inform customers and contribute to the overall wellness tone. From the walls with messages in dimensional letters such as "Where Good Health Hits Home," down to the fully branded floor graphics, and even sample stations, a comprehensive brand was established for a customer to understand the feel and the messaging throughout. 
Natural Select Prep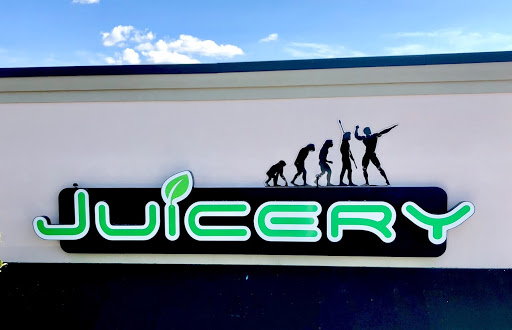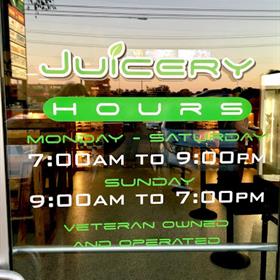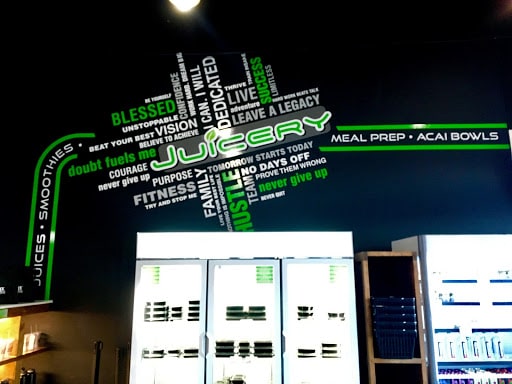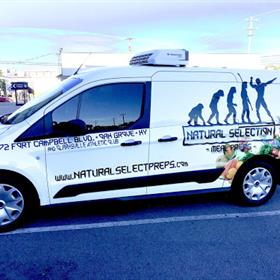 Veteran-owned and operated Natural Select Pro provides healthy food alternatives to traditional fast food. Initially started as a food truck, the owners opened a storefront and needed a logo to help generate business by creating captivating brand visibility. 
The Juicery logo was developed and used as inspiration for multiple signs such as internally illuminated LED channel letters, max metal building signs, vinyl door graphics and window graphics. Each application provides visual impact to the storefront's exterior and helps draw potential customers in. Early on, banners helped generate excitement and keep the surrounding community informed of the business "open" status. Colorful wall graphics make a statement about who the brand is in addition to a lighted pylon sign and drive thru exterior light box sign. They strengthened their brand reach and footprint with vinyl stickers during meal prep for safety, window perf, and branded magnets for the fridge. Premium vinyl vehicle graphics was also a perfect avenue to take their message into the community. All of the varied elements help them communicate their visual identity with current and potential customers. 
Show the World What You've Got
These three varied versions of success show how a business can visually communicate their identity to customers. Signs and graphics are the solution for brand continuity and setting the stage for a holistic and positive customer experience. Is your business or organization in need of optimizing a space for maximum usage to help you communicate a message or elevate your brand?