When Branding and Visibility Collide: Ensuring Visual Graphics Consistency for Auto Repair Chain
The Opportunity
Assured Automotive is a collision repair company with various locations across Ontario, Canada. Keith Dsilva, Director of Operations, is in charge of making sure both new and existing locations are branded in a way that provides the best visibility.
The Challenge
Assured Automotive has been acquiring many new locations as well as refurbishing existing locations. Since each location is set up differently, it is important for Dsilva to find a way to make sure the branding is consistent. He relies on FASTSIGNS® of Mississauga to deliver the best visual graphic solution in terms of look, durability and budget.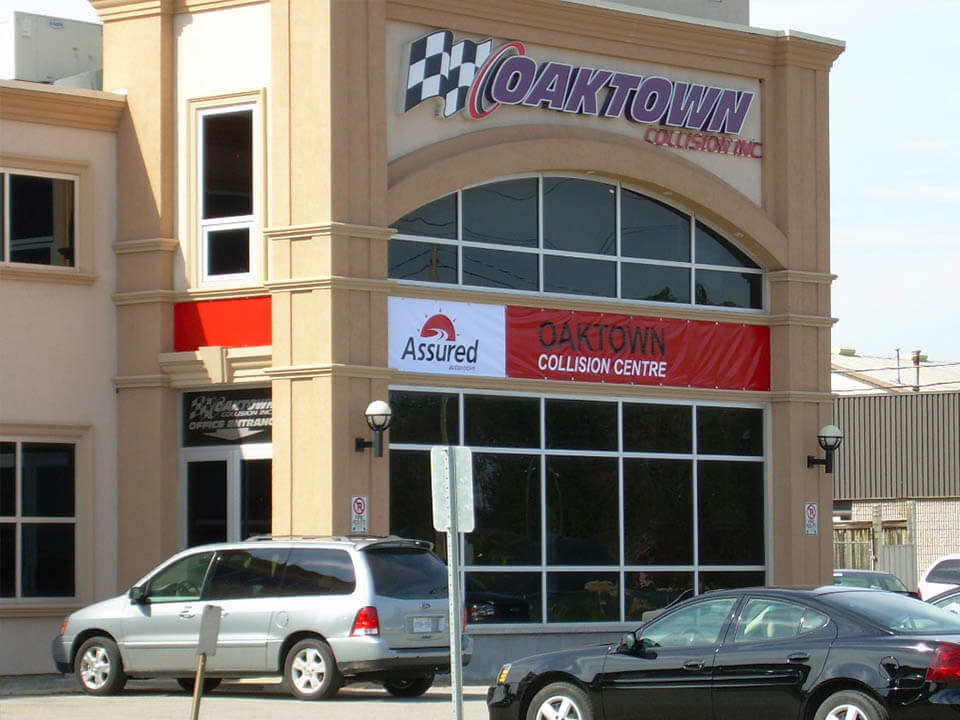 The Solution
Whenever Assured Automotive takes over the management of an existing location, FASTSIGNS immediately surveys it in order to make recommendations on the best way to brand the building for awareness and visibility.
"Our team goes to the site, takes pictures and mocks them up with the appropriate signage. Then, we send it to the Assured Automotive management team along with a cost estimate. Through an iteration process we developed, management then provides budget approval and we provide the appropriate solution," said Jose Azavedo, owner of FASTSIGNS of Mississauga.
Over the last ten years, FASTSIGNS of Mississauga has helped Assured Automotive brand their locations by providing comprehensive sign and visual graphic solutions for the exteriors including, dimensional letters, light boxes, location signs, pylon signs, site signs, banners, directional signs, window graphics and vehicle graphics. FASTSIGNS has also helped them brand the interior of the collision centers using dimensional letters, banner stands and trade show graphics.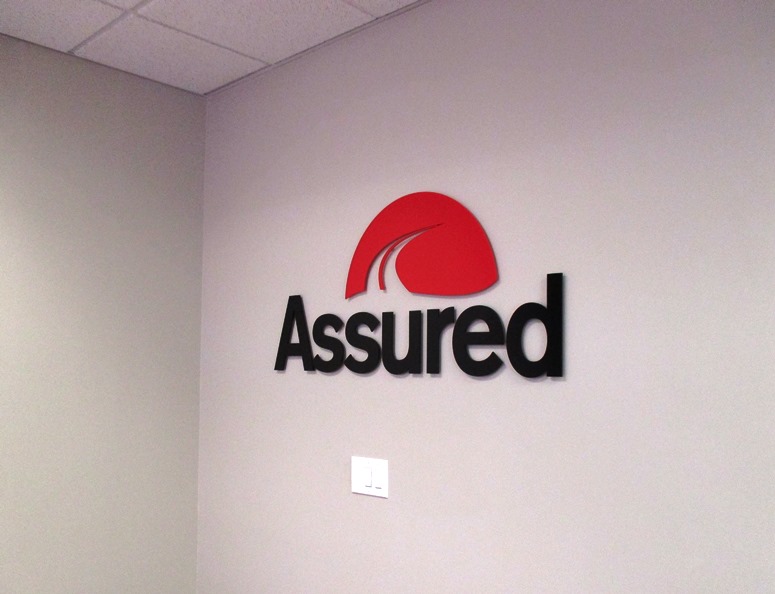 The Result
Keith Dsilva has been very pleased with the direction and quality FASTSIGNS of Mississauga provides.
"Jose and FASTSIGNS of Mississauga have been great to work with. I know I can rely on them to provide the best solution for each location. We have been working with them for 10 years because they are honest, efficient and the best at what they do," said Dsilva.
And, as Assured Automotive continues to expand, they have been relying even more on FASTSIGNS to deliver quality solutions across Ontario.