Nazareth Area School District
Connecting a Community With Digital Signage and Sponsorship Opportunities
The Challenge
The Nazareth Area School District in Pennsylvania remodeled their multi-use stadium to update the technology, modernize the look and feel of the facility, and increase engagement with students, staff and the community.
The Solution
The stadium's remodel started with replacing the scoreboard with a digital sign. After researching types of digital displays that could meet the Nazareth Area School District's objectives and then creating renderings to determine where and how the sign would be placed, FASTSIGNS® provided a digital LED video board 16' tall and 26' wide and mounted on three steel beams. After installation of the digital scoreboard, the school's staff and a group of students were trained on how to use the digital signage management software to schedule ads and create content.
To help fund the project and build revenue, FASTSIGNS® developed a sponsorship program for the school district by creating opportunities to promote brands throughout the stadium using signs, graphics and digital signage content. Printed marketing materials were used to educate and promote the various sponsorship packages and pricing options available. Four backlit panels were placed around the digital scoreboard providing high-visibility advertising opportunities. Sponsors also have options to be displayed on surrounding field fences, at the ticket booths and on the entrance and exit gates.
The school's mascot is displayed prominently throughout the stadium on building and fence graphics. The concession stand and field house were also updated with new exterior wall graphics and identification signs.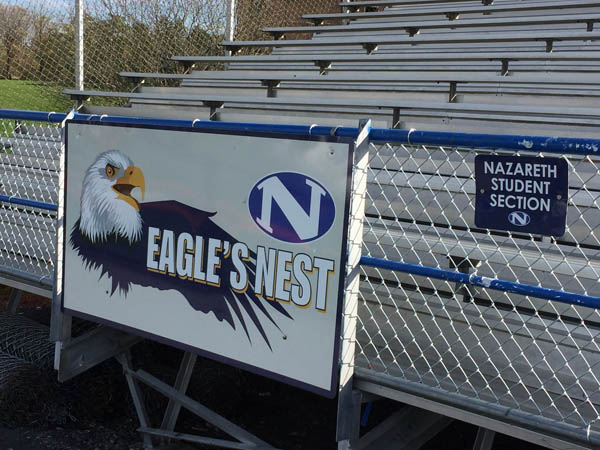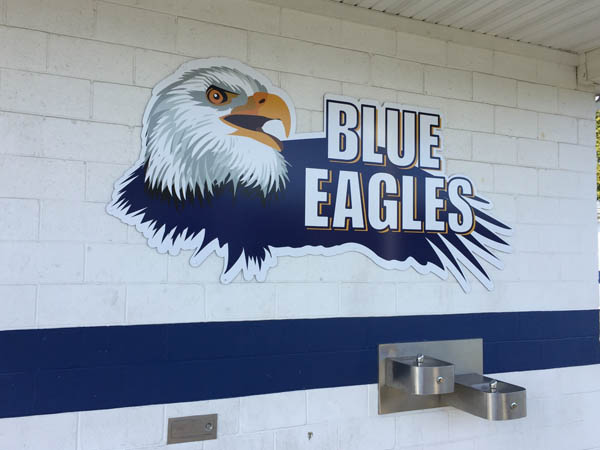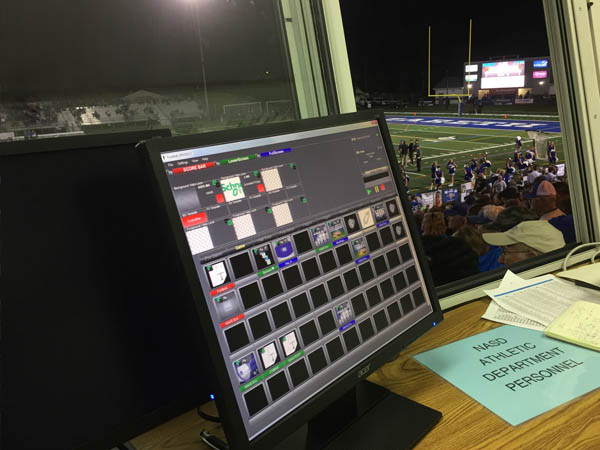 The Result
The Nazareth Area School District's new stadium signs and graphics have enhanced the fan experience and increased attendance and engagement during events. The strategic sponsorship sign program helps raise funds for the school district and gives businesses and organizations in the community more opportunities to get their message out.
FASTSIGNS® of Easton, PA is owned by Michael Woodland and Kevin Harayda.