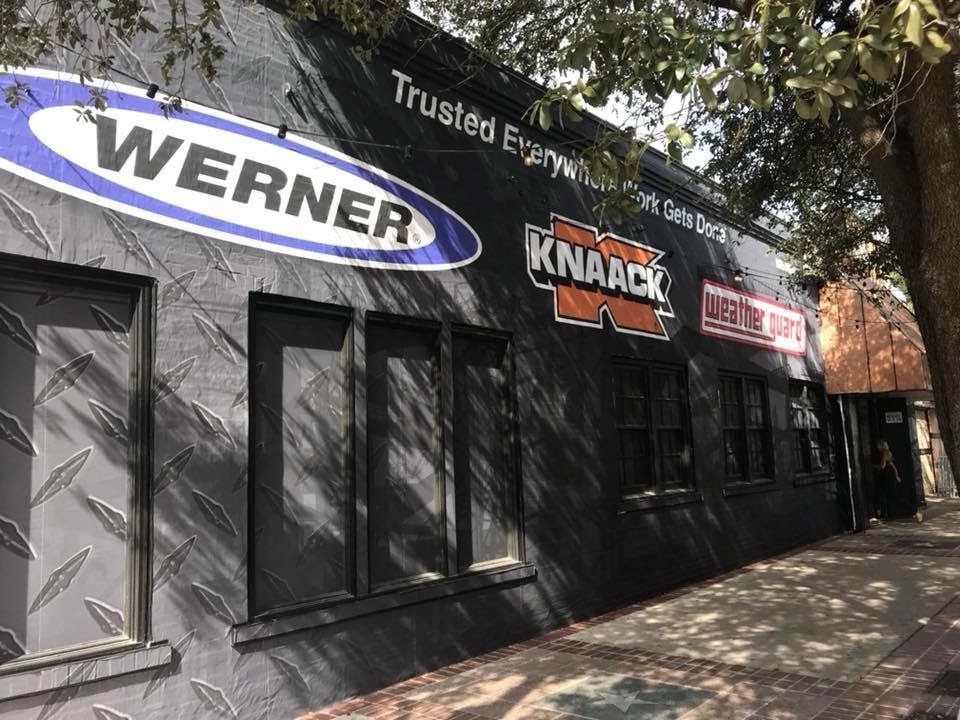 WernerCo.
Historic Downtown Venue Transformed for a One-Night Trade Show Event
The Challenge:
WernerCo® hosted a private event for customers and attendees during the 2017 Specialty Tool & Fasteners Distributor Association (STAFDA) Convention in a 100-year-old building that is now the Coppertank Event Center in the heart of downtown Austin, Texas. WernerCo wanted to wrap the exterior of the 6,000-square-foot building for a party on one night for maximum brand visibility.
The Solution:
FASTSIGNS® printed, manufactured and installed all of the signs and graphics for the monumental event.
"The biggest challenge we faced was that the building wrap and event graphics needed to be temporary and removed the day after with no damage to the historic building, while providing a branded and vibrant look for the event," explained FASTSIGNS' David Becker.
The FASTSIGNS installation team wrapped two sides of the building, totaling 160 feet in length. To complete the event experience, FASTSIGNS created directional signs, photo backdrops and promotional graphics. Arrow-shaped concrete graphics on the sidewalks directed attendees to the venue while a custom mural adhered to an interior brick wall provided photo opportunities. Trucks displayed at the event were wrapped with branded vehicle graphics.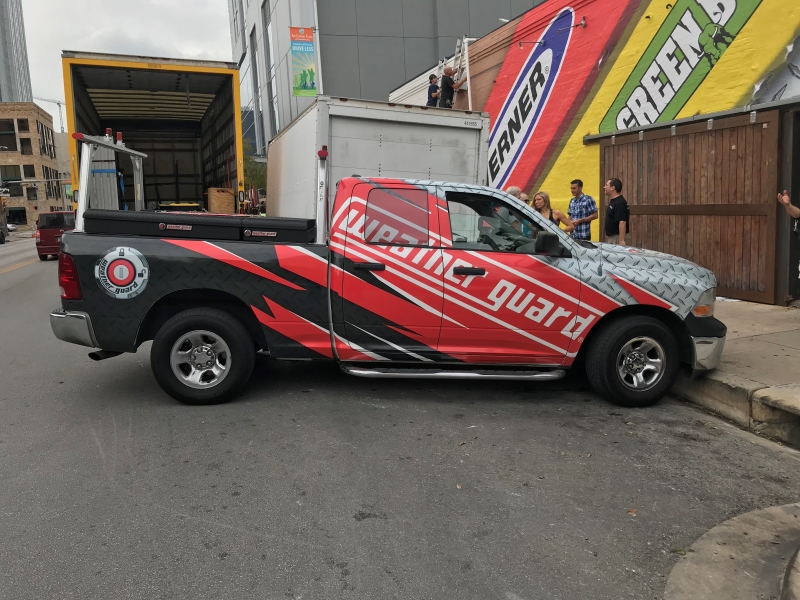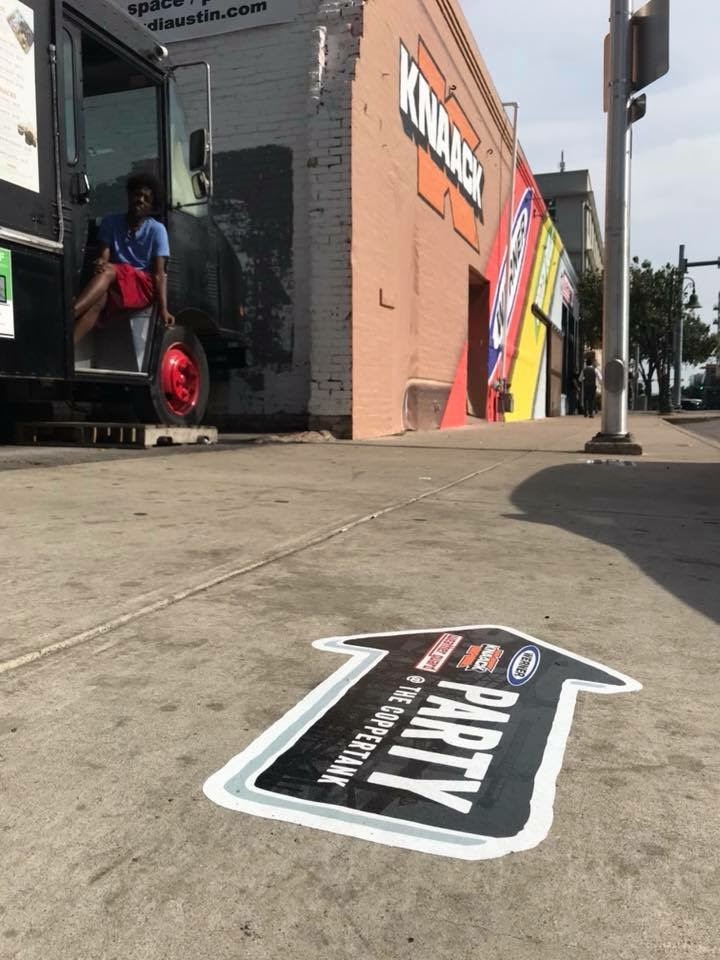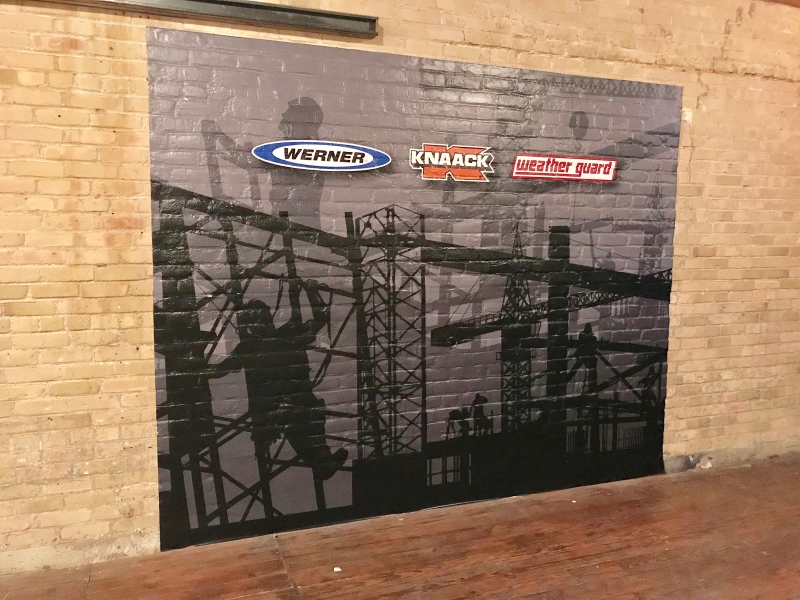 The Result:
WernerCo was able to provide a unique and memorable event experience for STAFDA attendees. The following morning, all event signage was removed; the building wrap came down in less than two hours with no damage to the building.
Mark Peters, Director of Marketing for WernerCo Brands, said, "FASTSIGNS is our go-to company when it comes to graphics. We know that whatever project we bring to them, they will create an incredible solution."