The Children's Shelter, INC.
Cost-Conscious Signs and Graphics for a Cause
The Challenge
The Children's Shelter, Inc. is a nonprofit social service agency. They moved into a new building and at the same time adopted a new name and logo. The Children's Shelter needed to brand themselves, thank donors, create memorials and provide a fun and inspiring place for the kids. Being a nonprofit, the budget was limited and required cost-conscious decisions.
The Solution
FASTSIGNS® designed a fun and colorful monument sign for the front of the building. The sign is a splash of color in a pale industrial park and allows the Children's Shelter, Inc. to stand out among neighboring businesses.
Behind the building, a memorial play area was created to honor the memory of a child who died from a rare degenerative disease and a special memorial sign was installed over the play area.
Inside the building, room dedication plaques and name plates for offices were created to identify spaces in the new building.
A donor wall incorporates the new logo and provides a focal point when you walk in the front door.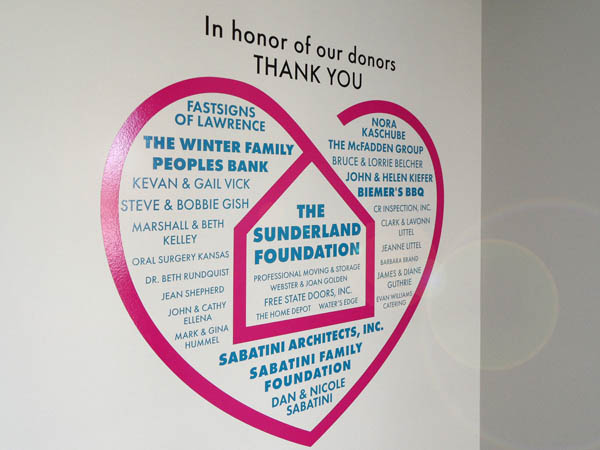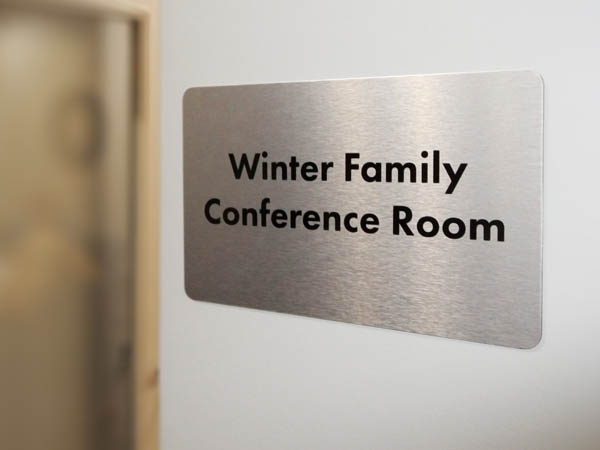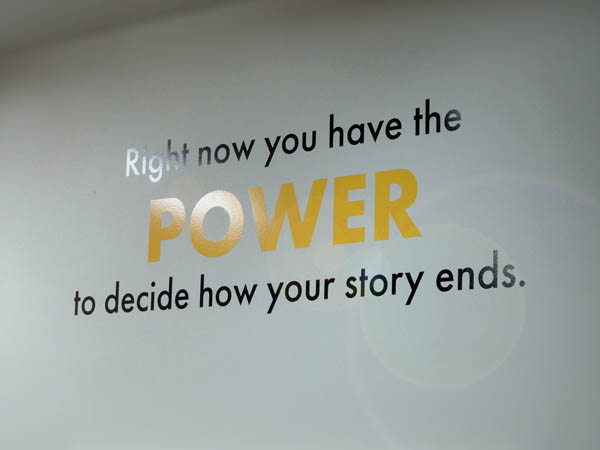 The Result
The memorial play area was the most emotional part of the job and the mom of the child who had passed was very emotional and appreciative of the work. Employees were very excited to have nameplates; they had never had them before. The Children's Shelter, Inc. is pleased with how the new look has made the new location stand out.
FASTSIGNS of Lawrence, KS is owned by Matt Herynk.
2540 Iowa St., Suite P, Lawrence, KS, 66046
(785) 727-4848