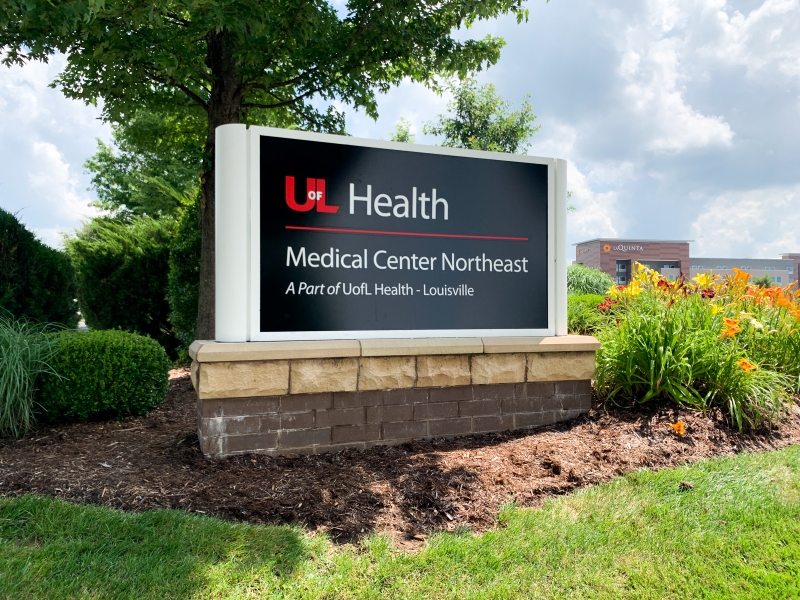 U of L Hospital
Rapid Rebranding for Every Arm of a Hospital
The Challenge
U of L Hospital underwent ownership changes and needed a full-scale visual rebrand in a brief period of time.
The Solution
FASTSIGNS® printed the new signs and graphics, and worked around the clock to remove the old and install the new. Through the course of a single weekend, FASTSIGNS installed the message "It's A Brand New Day" by wrapping 11 elevators, applying 87 feet of glass entry door striping, and hanging a 16' x 58' banner along the main pedway. The team also added graphics to walls and floors, updated the surrounding monument signs and installed 53 outdoor boulevard pole banners.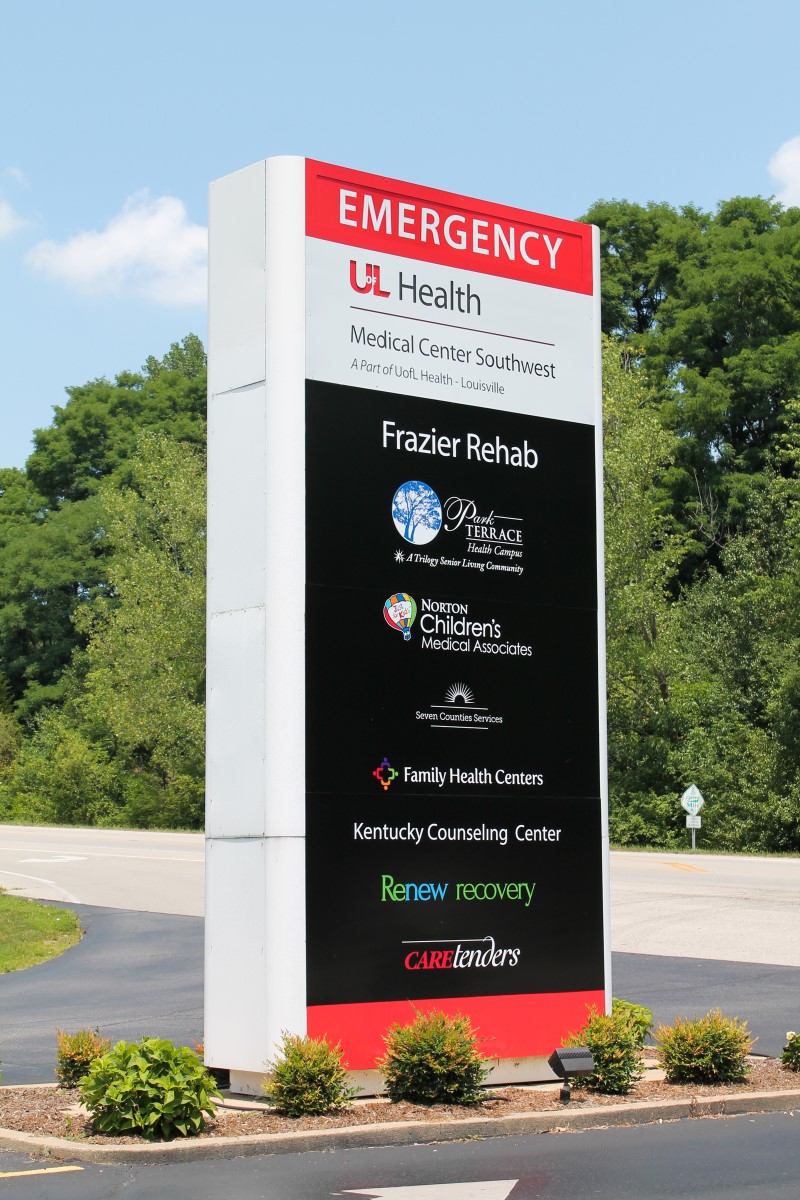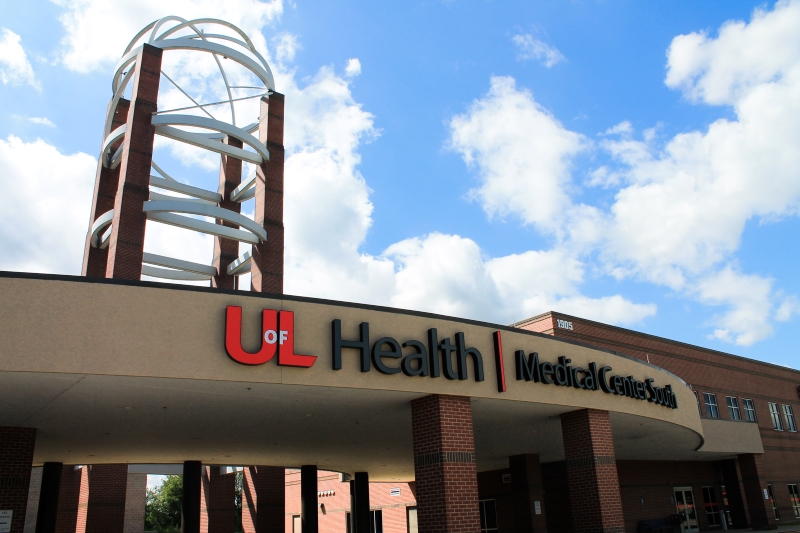 The Result
Because of early planning and great teamwork, the transformation went well. The rebranded messaging helped create a positive attitudinal shift for the hospital personnel, while communicating to the public that a welcomed change was happening.