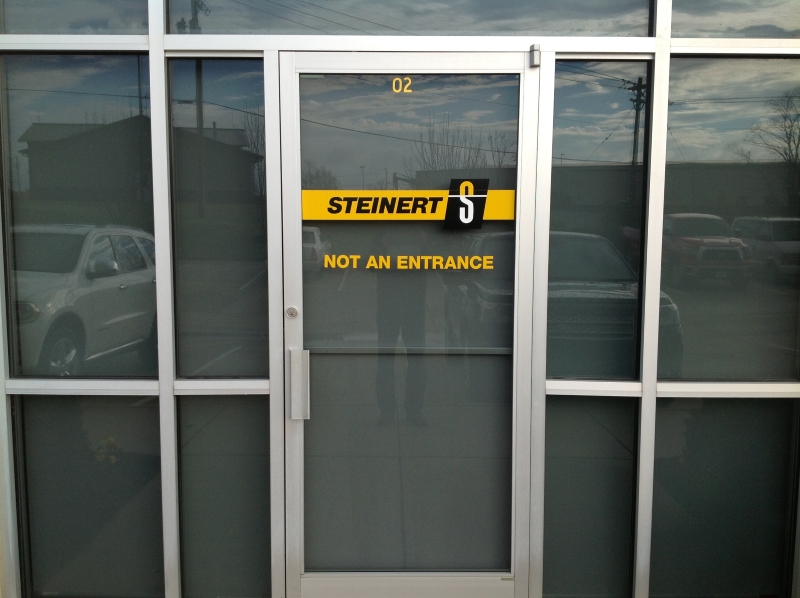 Steinert
Organizing traffic and Powering a Professional Look with Visual Communication
The Challenge
After hearing that Steinert US was moving to a new location, FASTSIGNS® contacted the company and asked to work on the facility's new signage. The building had initially housed multiple businesses, so there were a number of entryways. Steinert wanted to have the building's main entrance clearly identified for visitors and employees, and wanted to present a professional appearance to please the company's European partners.
The Solution
FASTSIGNS surveyed the facility and came up with a number of suggestions, including both interior and exterior graphics.
FASTSIGNS created and mounted large Steinert logos on the sides of the exterior building so clients and guests could easily identify the building from afar as they enter the industrial park.
To clearly distinguish the headquarters' main entrance, the FASTSIGNS team put an awning over the entryway, displaying Steinert's black and yellow logo colors. Above the awning, the team also added a large company logo with half-inch dimensional acrylic letters.
As another solution to clearly direct customers and visitors to the appropriate entrance, the FASTSIGNS team put window graphics on the other non-entrance doors to avoid any confusion.
FASTSIGNS also created a black and yellow post-and-panel sign to direct customers to the 'shipping and receiving' area.
Moving inside the facility, FASTSIGNS created and installed an interior dimensional logo in the waiting area, which created a professional and welcoming atmosphere. The team also placed logo floor graphics throughout the building. The consistency of the Steinert logo throughout the building really brings the facility and the brand together.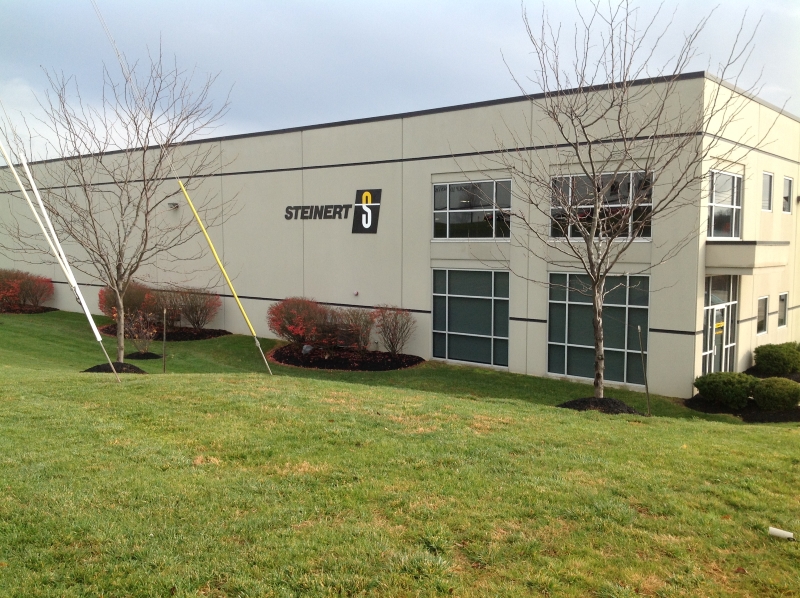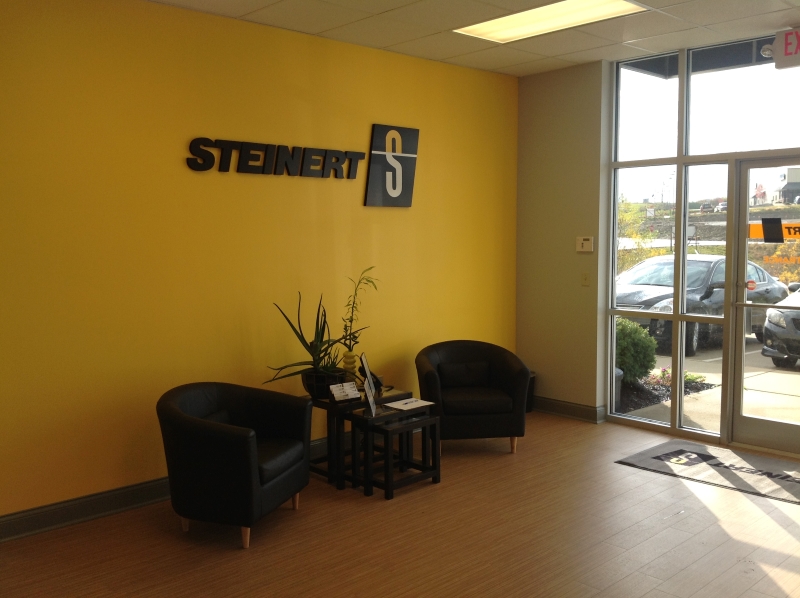 The Result
The team at FASTSIGNS was able to provide both interior and exterior visual communications solutions for Steinert's new location, which successfully represents the Steinert brand. FASTSIGNS' relationship with Steinert also led to more business, including wrapping a piece of equipment with the Steinert logo for a trade show.