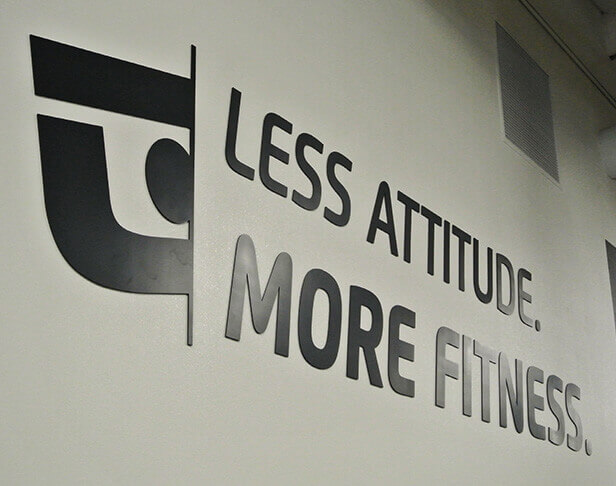 Chuze Fitness
Strengthening Brand Consistency From Location to Location
The Challenge: Strengthen Brand Consistency Across Multiple Locations
Chuze Fitness is growing and has multiple locations in three states. They want each new location to be stylistically identical to the others, despite having unique and different sized spaces.
The Solution: Branded Lettering, Signage, and Wall Graphics Across Each Center
Vinyl letters, dimensional signage and wall graphics identify areas of activity and also act as a wayfinding system to help members navigate the fitness center. Playing on the company name, catch phrases are displayed throughout the facility and on custom wrapped company vehicles.



The Result: Members Feel Welcome, Comfortable, and Inspired in Each Fitness Center
Members feel welcome, comfortable and inspired in these fitness centers that feature bright, modern visual graphics.
*FASTSIGNS® of Escondido, CA is owned by Jonathan Schwartz.