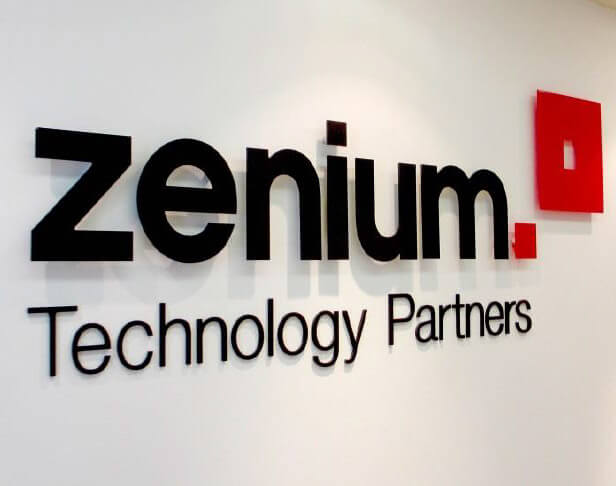 Zenium
International Branding Designed for Multiple Office Locations
The Challenge: Create New Internal Branding
UK design company Arris was creating new branding for Zenium and needed help from FASTSIGNS® to realize their ideas and advise how best to carry out the internal branding for the company.
The Solution: Establish Brand Colors & Themes for Signage and Graphics
FASTSIGNS selected sign and graphic materials and colors to suit the branding in a practical way. The team helped Arris create a uniform look for Zenium's UK and European offices.
Starting with establishing the colors for the brand, FASTSIGNS carried out the theme on all signage. The first task was to brand the London office using for the foyer.
For the offices, FASTSIGNS provided and frosted vinyl for glass walls as well as vinyl for wall décor. Moving along to the Frankfurt office, FASTSIGNS delivered and installed a 2x3m acrylic panel, and an inspiration wall. Projects are also underway by FASTSIGNS for Zenium in Instanbul.



The Result: A Uniform Look across Multiple Office Locations
FASTSIGNS' Simon Slee said, "We solved the challenge of signage, logistics, delivery and installation for all of the sites required by the customer. Arris can now apply designs by FASTSIGNS for Zenium's future projects."
The material and color specifications were rolled out for new locations and FASTSIGNS has continued to work with Arris on future locations locally and in Europe.
*FASTSIGNS Hammersmith, London is owned by Friederike and Simon Slee.