Wildewood Christian Church
Attracting Members with Praiseworthy Signs and Graphics for Local Church
The Opportunity
Wildewood Christian Church in Papillion, Nebraska needed a new look inside and out, and contacted FASTSIGNS to update their visual graphics and communications.
The Challenge
The church wanted to attract new members and to appeal to their existing congregation. Wildwood Christian Church had various sign and visual graphics needs and wanted to integrate them with their existing décor.
"We helped Wildewood Christian Church incorporate their new paint and signage colors with their existing flooring to help visually integrate all of the elements," explained FASTSIGNS' Mary Beckwith.



The Solution
FASTSIGNS met with ministry leaders to understand their target audience and goals and then executed a visual needs analysis by walking through the church campus. Starting outside, FASTSIGNS created a new monument sign to reflect the church's mission and external building signage to direct visitors to their destinations.
Inside the church, FASTSIGNS provided new lobby and office signage, including custom wall graphics. The visual communications makeover also included canvas prints near the entrance, printed business cards and handouts.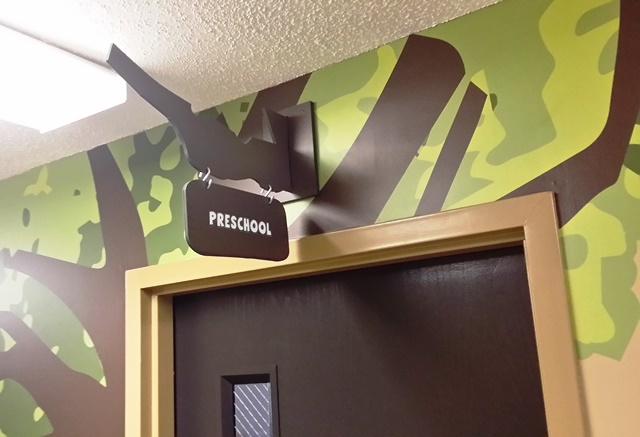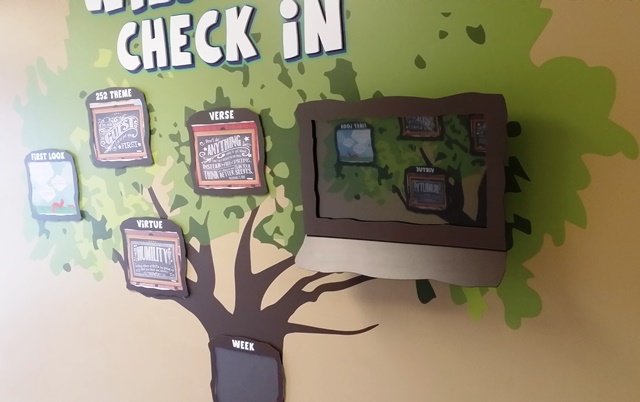 The Results
With the help of FASTSIGNS, Wildewood Christian Church received a sign and visual graphics makeover that better reflected their mission and branding. The new custom signs and visual graphic elements helped direct new visitors, provided visual excitement for the congregation and integrated with existing décor.
*FASTSIGNS® of Omaha, Nebraska is owned by Bob and Mary Beckwith.