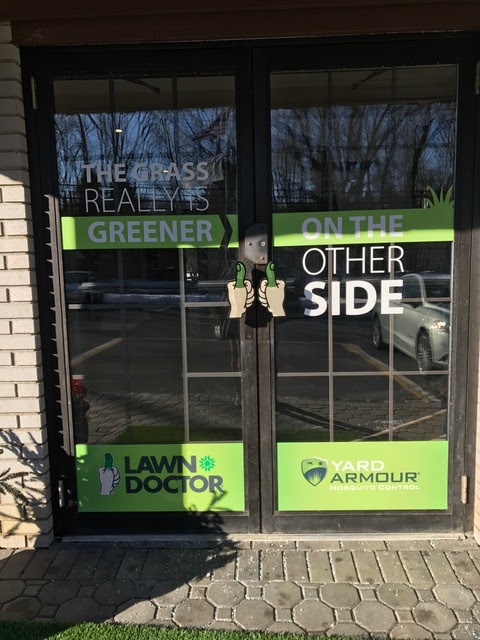 Lawn Doctor
Building a Visual Brand for Lawn Care
The world is a noisy place; consumers can be exposed to thousands of marketing messages every single day. How can businesses cut through the clutter?
Lawn Doctor, founded in New Jersey in 1967, offers professional lawn services and is the second largest lawn care company in the US with more than 540 locations in 39 states. As the leading lawn care franchise, Lawn Doctor knows the importance of having professional branding.
A Foot in the Door
While people say that you can't judge a book by its cover, making your business look great on the outside can entice people to come inside. The corporate office of Lawn Doctor worked with FASTSIGNS® to create door graphics with the familiar saying, "The grass is greener on the other side." This clever marketing message used in a highly visible area provides the perfect welcome to everyone visiting their headquarters.
High Visibility With Every Mile Driven
Visual branding isn't restricted to a physical location. Lawn Doctor wanted to extend their branding in every direction, so they worked with FASTSIGNS to create vehicle graphics to serve as mobile billboards for their regional business consultants. By adding branded decals to company vehicles, Lawn Doctor is able to promote their lawn care and mosquito control services wherever their regional consultants travel across the country.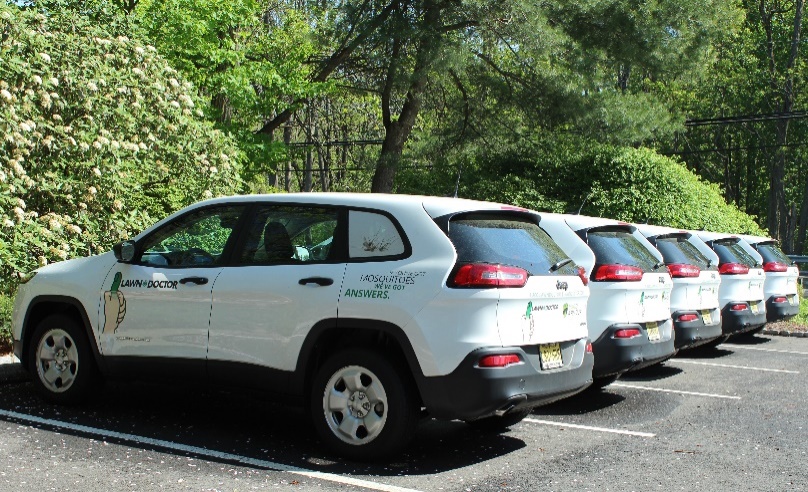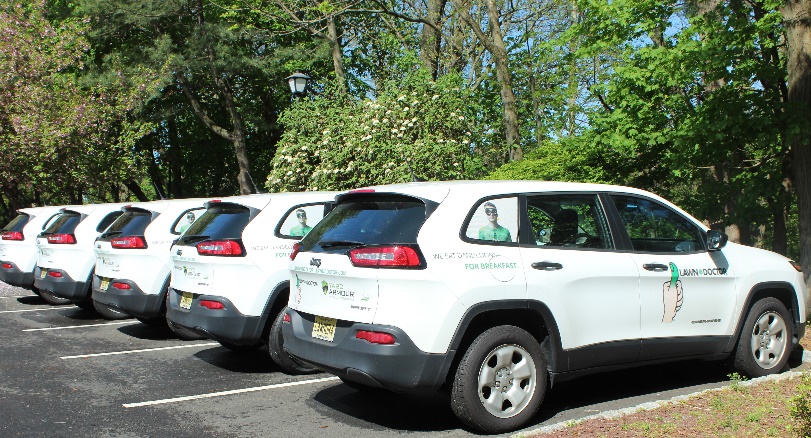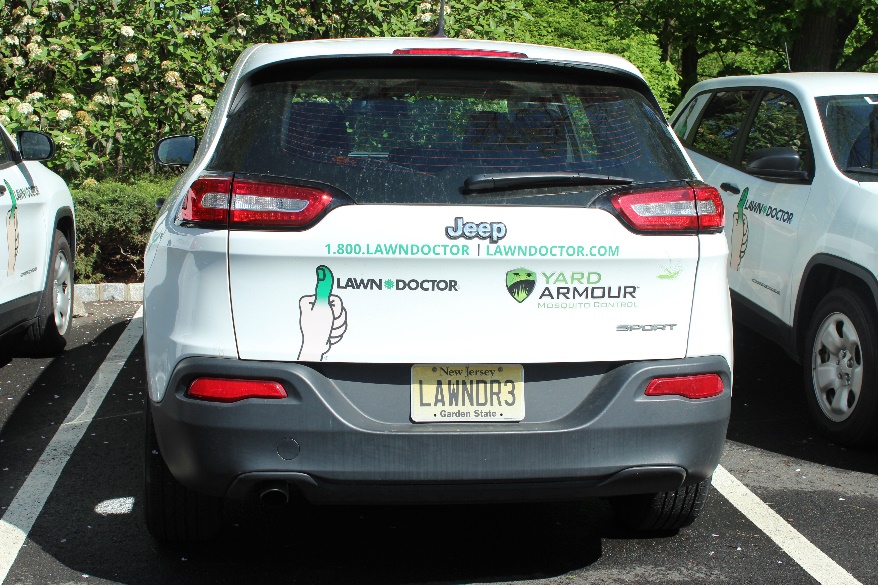 What about for those Lawn Doctor corporate employees pedaling around town? FASTSIGNS built custom signs that added the perfect branding element to their bicycles.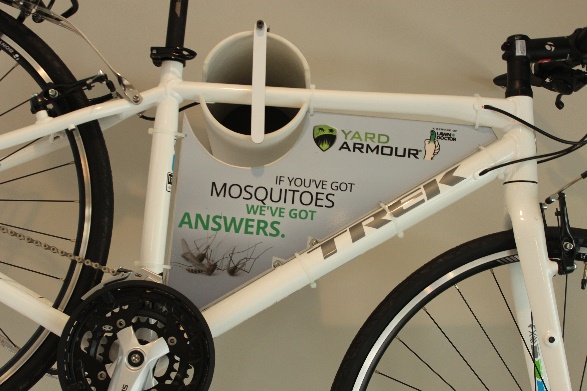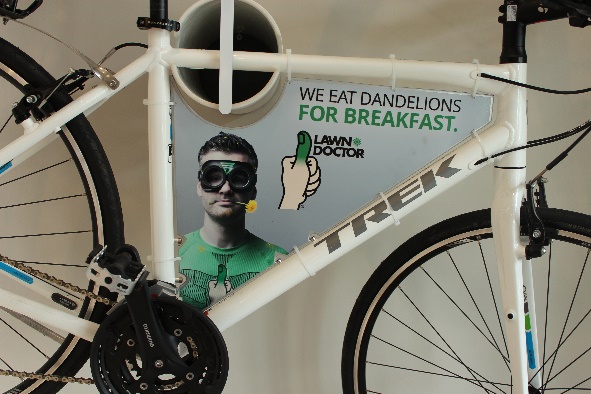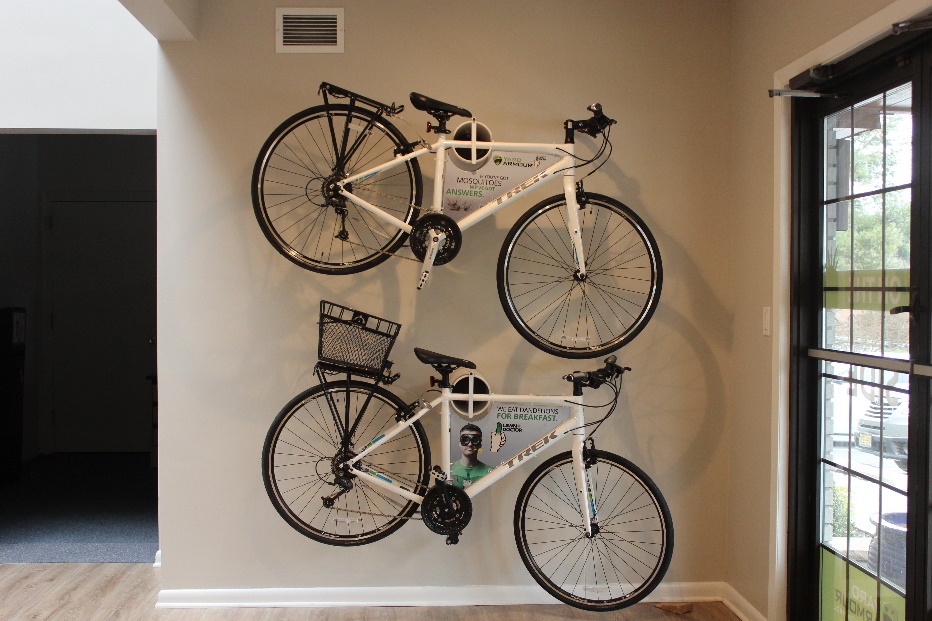 FASTSIGNS also produced banners, signs and other marketing materials to help Lawn Doctor communicate their message.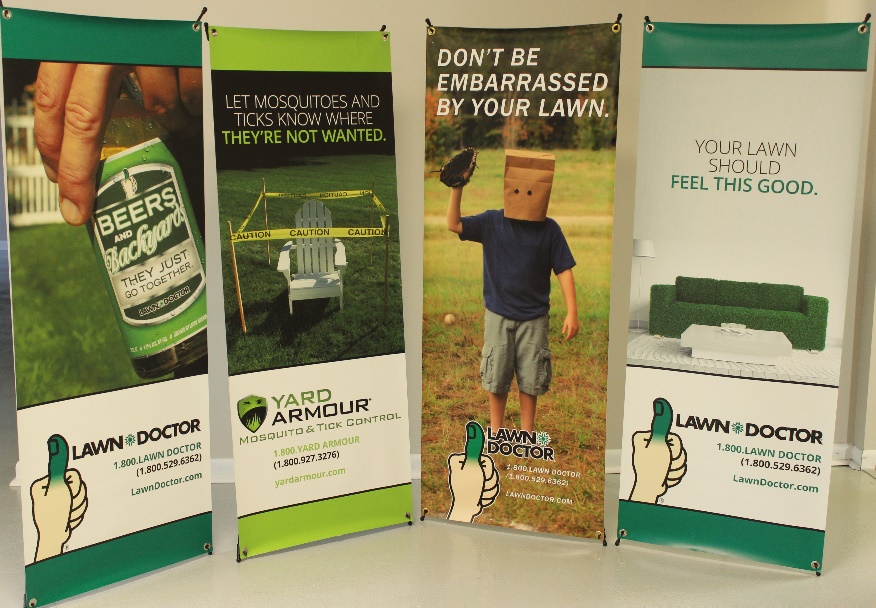 A company's visual representation of their brand is a key part of its marketing efforts, and by creating and then promoting a brand that people can recognize and trust, businesses can broaden their influence and bring in new customers.