Trying to get enough information to your customers to help them understand what you do is important. However, all that information should not be on your sign.
There is no set of information that will work on every sign, but the key factor here is time: the time that the sign will be viewed, should dictate the amount of information placed on it.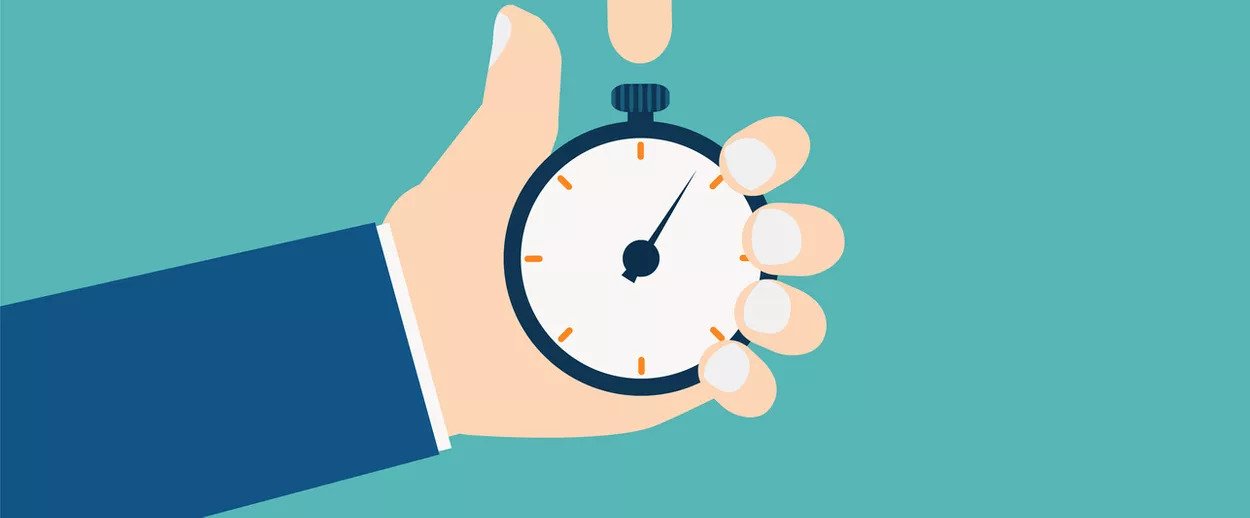 A good rule of thumb in determining this length of time is to consider how much time and attention you give to a similar sign.
Here are some examples of what should be on the sign to help guide you:
Store Sign :
- Your Brands Logo

- What do you do (if it's not in apparent by the name)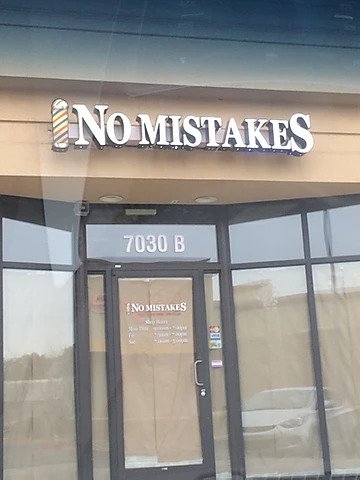 People will find a business in one of two ways: they will either pass by a business and notice the sign or they've looked up the business online. In the case of the passerby, the eye-catching sign is one they'll remember later when they require that product or service. In the case of the online search, when the customer arrives on-premise to find the business they searched for online, the sign identifies them. Business contact information should be on the door or window, as should, hours of operation and those should match online listings.
Temporary signage: it should just focus on the short message, Like: Sale. Open House. Free Inspection. Now Leasing. Leveraging the brand colors and logo are recommended, but the logo should be minimized; the message itself should be prioritized.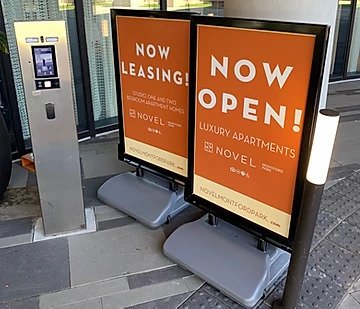 Informative Signs:
These can vary greatly, from wayfaring signage, safety, rules, etc. They should have an eye-grabbing layout that matches the brand.
Off-Site:
Signage that is not on the business property itself needs to include:
- Logo

- What do you do

- Call to action

- Contact information
While not all off-site signs are the same, this list reflects the norm. The call to action is the most important component; as it serves as the reason for the sign.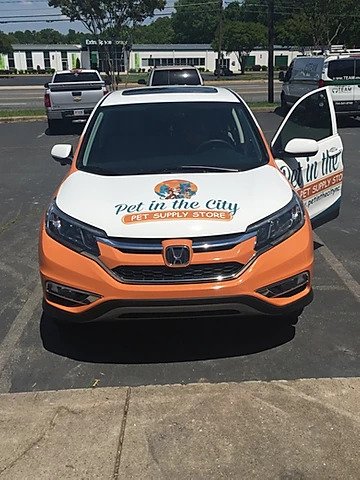 To recap:
As business owners, we are passionate about our work, but when it comes to sign content, less is more. Make your message short, to the point, and uniquely full of your brand.
For help with what designing your signage contact your visual consultant at FASTSIGNS® of Charlotte, NC - Independence Blvd at (704) 486-5252.