I personally enjoy it when a new business owner walks in our center and wants to get something to announce to the world that he is open for business. However, every once in a while will get an entrepreneur who does not have a logo for his business and he does not fully understand the necessity of having one. In this blog entry, I want to address that by talking a little bit about what is the added value of having a logo.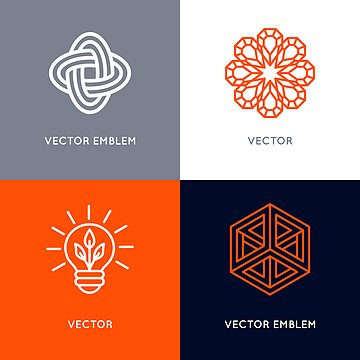 That being said here is why you need a logo for your business:
- It Grabs Attention
With attention spans are getting shorter, your window to grab attention and make the first impression is slim. A logo can reflect your business and values.
The human brain can process images 60,000X faster than words. This is why most businesses select visual branded logos. (Nuanced Media)
- It's Memorable
Consumers need around 5-7 impressions before they recognize a business logo. (Pam Moore) But when they do. The sight of your logo will be connected with the memory of what your company does – and, more importantly, how it makes them feel. A good logo is a visual, aesthetically pleasing element; it triggers positive recall about your brand that the name of your company alone might not.
- It Fosters Brand Loyalty
Consistency gives a feeling of trustworthiness and credibility for people to try you out. And they'll look for your logo when they're coming back for more.
People are 21 times to buy from a business that they bought from in the past.
- Can be everywhere
Placing your logo on all of your marketing, packaging, products, social media, website, etc. is a way to advertise your brand and your message consistently, whether it's in the store, in your customers' homes, online, i.e., everywhere you want to be. If you've developed your brand message and successfully tied it to your logo, everything you do and create becomes associated with the logo and the brand.

Quick tips for creating your logo:
Pick a logo style that represents what you stand for.
Pick colors that give an emotion that reflects your brand.
Pick typography that reflects what you stand for.
Consider how you're going to use your logo
Make sure it's printable.
Hire a professional, Contact FASTSIGNS
You can design your own logo, and you can spend as much money as you want on your logo. but make sure you give it the attention that it deserves. Because from now on this is how you'll look to your customers.
Fun Logo Fact: