(CARROLLTON, Texas) — While companies and organizations are connecting with their audience and reaching new people online and through social media, hosting a face-to-face event and providing a live, interactive experience can still make a big impact. Whether it's to align with a cause, showcase a product or service, increase awareness, recognize achievements, entertain people or celebrate success, events bring people together.
"Hosting an event needs just as much attention to detail and strategic planning as any other aspect of your business," said Tracy Lake, Director of Events at FASTSIGNS International, Inc. "Using the right mix of signs and visual graphics during all phases of an event, from generating excitement in the community to branding the venue to recognizing attendees and sponsors, event signage helps improve communication and the attendee's experience."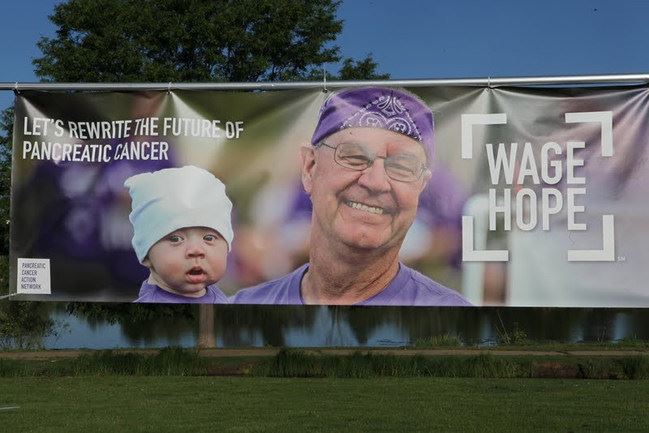 When the Epicenter Experience launched a series of interactive pop-up events in the Boston area, signs and visual graphics were key in helping it get noticed, spreading the word and making a lasting impact. The Epicenter Experience included a bus wrapped with brand graphics, a portable logoed stage perfect for events on-the-go, and A-Frame signs and posters for promoting various speakers and locations.
In another example, to raise awareness for their national cause, the Pancreatic Cancer Action Network uses branded signs and graphics during its annual Purple Stride 5K event. Signs and graphics inform and direct across all touchpoints of the experience, including at the registration desk, in multiple places to help people find their way around the site, on tents and canopies, on the stage and on backdrops for photo opportunities, and on printed drawstring bags used as a promotional giveaway to each of the participants.
Other signs and visual graphics that help maximize events include elevator wraps, floor graphics, wall decals and digital displays, flags and banners and breeze barriers. Once an event is over, extend the experience further by sending attendees and sponsors thank-you cards, themed brochures and promotional giveaway items. Provide links or QR codes to event photos and videos to reinforce key themes and messages.

Regardless of the type or size of event, using clear and engaging signs and visual graphics helps build traffic, generate excitement and improve the overall experience.
 

About FASTSIGNS®

FASTSIGNS International, Inc. is the largest sign and visual communications franchisor in North America, and is the worldwide franchisor of more than 650 independently owned and operated FASTSIGNS® centers in nine countries including the US, Canada, England, Saudi Arabia, UAE, Grand Cayman, Mexico and Australia (where centers operate as SIGNWAVE®).

FASTSIGNS locations provide comprehensive sign and visual graphic solutions to help companies of all sizes and across all industries attract more attention, communicate their message, sell more products, help visitors find their way and extend their branding across all of their customer touch points including décor, events, wearables and marketing materials. Learn more about sign and visual graphic solutions or find a location at fastsigns.com. Follow the brand on Twitter @FASTSIGNS, Facebook at facebook.com/FASTSIGNS or on LinkedIn. For information about the FASTSIGNS franchise opportunity, contact Mark Jameson at (214) 346-5679.