FASTSIGNS® of Hattiesburg now open on Hardy Street 

(HATTIESBURG, Miss.) – Husband and wife team Justin and Amanda Blackburn have opened a new local sign and visual graphics company, FASTSIGNS® of Hattiesburg, which is the first-ever FASTSIGNS franchise location in Mississippi.

"We're excited to bring FASTSIGNS to Mississippi and open in Hattiesburg's thriving midtown area," said franchisee Amanda Blackburn. "With the combination of our expertise, local perspective and support and resources from the national brand, we're able to provide a wide range of signs, graphics and visual marketing solutions that people may not have even known were possible."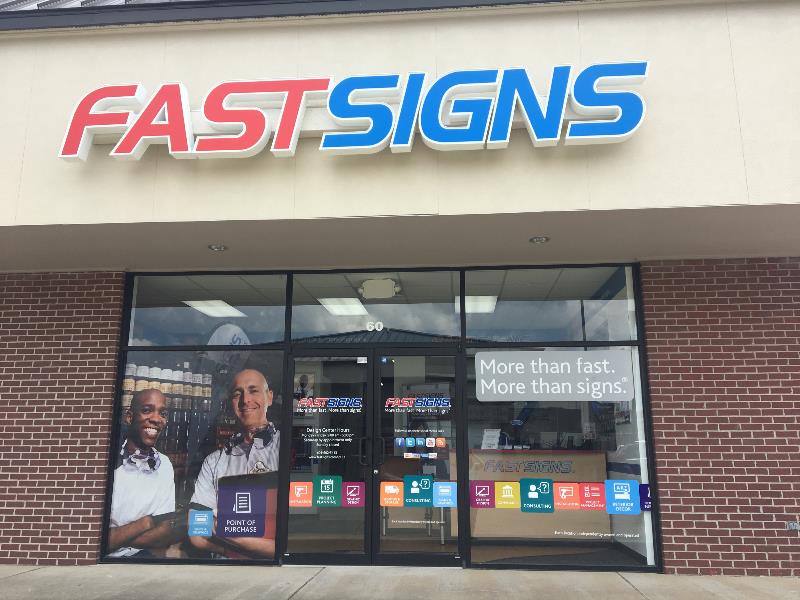 Having lived in Hattiesburg for 16 years, the Blackburns are very involved in the local community. They are active in the Area Development Partnership and members of Venture Church's Hunt Club Campus. They look forward to growing their FASTSIGNS business and developing more relationships within the local business community.
FASTSIGNS of Hattiesburg is located at 2902 Hardy St., Suite 60, which is directly across the street from The University of Southern Mississippi's main entrance.
"Using a consultative and service-oriented approach, we work together with our customers to create a plan that uses the right mix of signs and visual graphics to achieve their goals," Blackburn said. "From permanent building signage to banners and displays to interior décor graphics and everything in between, we're more than ready to help businesses get their message out."
FASTSIGNS of Hattiesburg is open Monday through Friday from 9 a.m. to 5 p.m. and can be reached at (601) 602-5413. 
About FASTSIGNS®
FASTSIGNS® of Hattiesburg is an independently owned and operated sign, graphics and visual communications company that provides comprehensive visual marketing solutions to customers of all sizes—across all industries—to help them attract more attention, communicate their message, sell more products, help visitors find their way and extend their branding across all of their customer touch points including décor, events, wearables, digital signage and marketing materials. To learn more, visit fastsigns.com/2153 or call (601) 602-5413.
Editor's Note: Click here for a high-resolution photo of FASTSIGNS of Hattiesburg, which recently opened at 2902 Hardy St., Suite 60.
Contacts:

Amanda Blackburn, Franchisee
FASTSIGNS® of Hattiesburg
(601) 602-5413

Christina Krenek
FASTSIGNS Corporate Communications
(214) 346-5663