Signs are an essential part of any construction project. They can serve several purposes. You want to run a safe job site, and having the required safety signs helps ensure that. It is also a major branding opportunity for your company.
Safety First
You will need signage to enforce safety standards that are required, and desired, for your workplace. Depending on the size of the project, you will need to have hard hat signs, construction area signs, directional signs, and any other regulatory signs required by OSHA or other agencies. Our consultants at FASTSIGNS are familiar with regulations and can help plan for your needs on the site. These signs will serve as a reminder to your crew to make safety a priority and warn others of potential dangers at your site.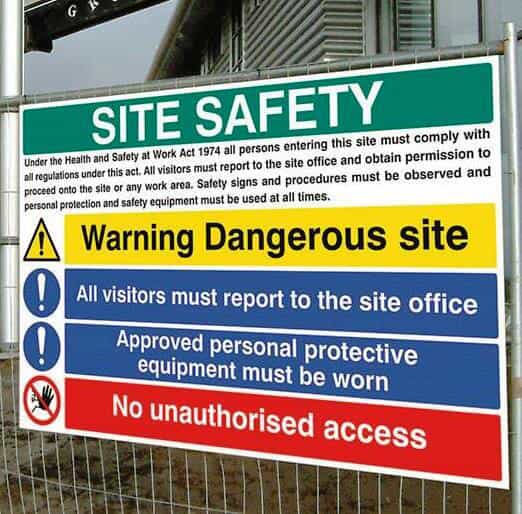 Turn Heads
Everybody gets curious when they see a construction site. Take advantage of this, and let your job site do your marketing for you, while you make progress on the work you're doing. The use of graphics in and around your project will let people know who to count on for jobs of this scope. Make use of your site's perimeter by using fence banners and graphics designed with your company logo. Build excitement for your company, and the project itself, with bright visual coming soon signage.
Keep it Moving
Make sure traffic control signs are in place to monitor and maintain effective vehicle and foot traffic flow. On larger sites, wayfinding signs and graphics from FASTSIGNS will help site visitors find their way to their destination safely. Door signs will let people know that they've come to the right place.
Residential Construction Projects
Residential construction sites will have different needs. You may not need crane graphics like you would for commercial construction, but A-Frame signs and corrugated plastic yard signs will serve to advertise and organize developments for contractors and sub-contractors alike. A banner at the entrance to your development will let vendors and visitors know where you are. FASTSIGNS can help with boosting your branding, no matter how large or small your project is.
Maximize Your Opportunities
Every job site you work on presents an opportunity to build your brand, if you take advantage of it. You want to maximize the space available to spread the word about your company. We've discussed several signage and graphics ideas to promote your business. If you are on a site that requires privacy, and you need to keep things under wraps, use a custom printed mesh banner on your fence, or privacy wall graphics. Show your brand, while working in privacy!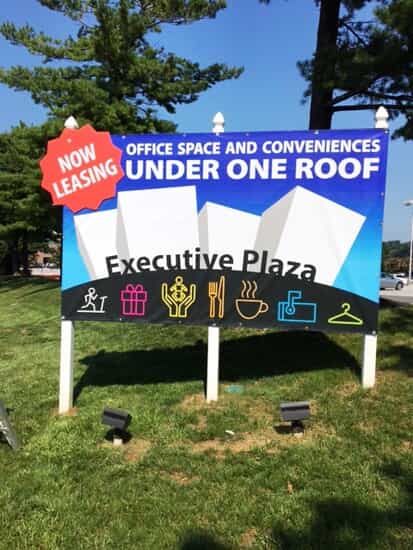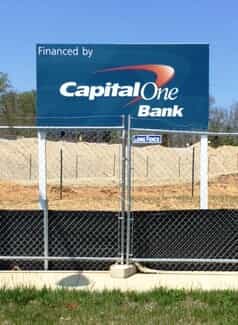 Call the Experts
Let's make this happen! Call FASTSIGNS and we'll have one of our experts do an evaluation for your job site. We will make recommendations for branding and marketing graphics, and make sure you have everything you need for compliance with the regulatory standards. When your signs are ready, we will come and install everything for you, so you can focus on the construction. From the planning phase to the installation, we'll work with you the entire way, and make sure that your business gets noticed on the job!