We all know summer 2020 is not going to look like anything we expected. Instead of focusing on the Why, the When will it end and the Worry about what could happen, there are 5 positive W's of summer that are great to focus on. Visual communication solutions work hard so people can enjoy their downtime, and signs and graphics will play a role in 2020's version of Summertime Fun. Here are our 5 W's of this season:
1. Water is a necessity
As everyone experiences the toasty months of summer, drinking water and enjoying large bodies of water are two ingredients to a summer recipe for success. Capacity signs at the pool and signs with daily updates at the beach can help visitors make informed decisions about their personal health and safety. Tabletop marker signs can also help families remember to use every other table or seat at the pool, and having a little more personal space during the summer isn't such a bad thing!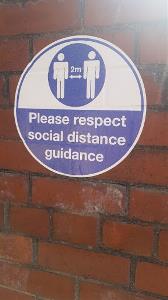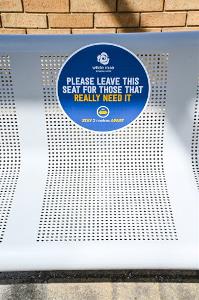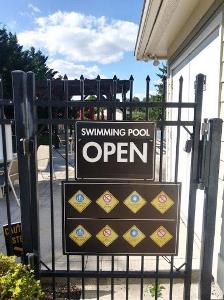 2. Weddings get creative
Social Distancing has brought an element of creativity to the wedding season. Seat covers for proper separation and floor graphics outside a venue can be a friendly reminder for guests not to congregate while also enjoying themselves. Couple-branded hand sanitizer and face masks just might be a quirky, fun touch for wedding favors this year!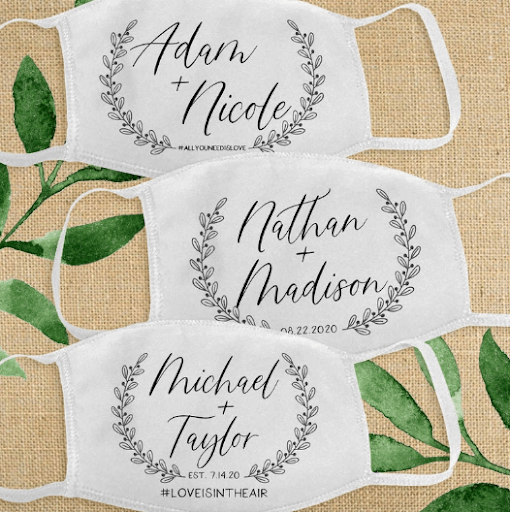 3. Whet your appetite with outdoor dining
Whether you decide to enjoy open-air dining on a patio or prefer curbside pickup for taking groceries home to grill out, signs and graphics can help. Parking lot signs help label and designate spots for those picking up. Some restaurants may even employ a curbside order pop up tent for quick pickup. 
Summer eaters may see QR codes on tables as a way to minimize the use of menus and the spread of germs. Finally, restaurant owners may use signs as a visual reminder in a creative way.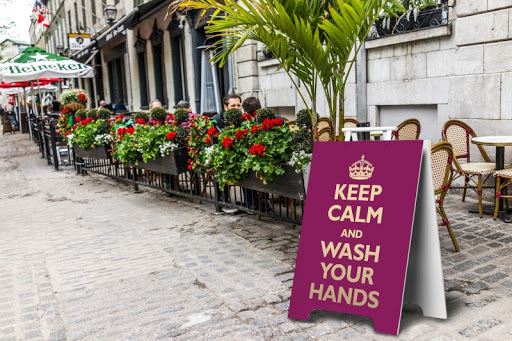 4. Walking and wheels
With an influx in bike purchasing at a 121% increase seen year over year from March 2019 to March 2020, people are going to be out and about on their new set of wheels this summer. Local, state and national parks will see bikers and hikers as many of us have taken to the outdoors for a regular choice of entertainment. Properly marked trails with directions can encourage one way traffic for fewer human intersections.
5. Wanderlust
Many are feeling stir crazy in summer 2020 and ready to change their scenery. From airports to museums and hotels, a new set of signs have been put into place. Window graphics inform those entering the protocol and procedures. Wayfinding signs can direct one to a sanitation area while social distance signs can assist near elevators in a hotel. Acrylic shields in transportation options can also keep travelers safe and healthy as they get out and about with their family on a summer vacation.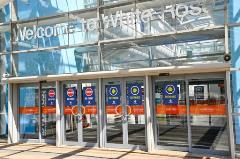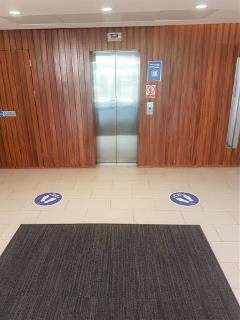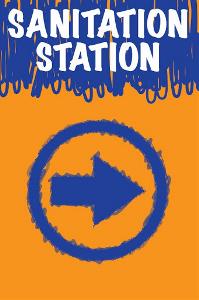 Whether you consider yourself a beach babe, a foodie, a hiker or just someone itching to get out of your house, signs and graphics can help enhance health and safety while instilling confidence in your summer surroundings. As you enjoy the forever weekend of summer, remember we are still all in this together. Enjoy the season with the help of signs and graphics!