February is Black History Month, or African American History Month, as it is also known. February is time to pay tribute to generations of African Americans who overcame obstacles to become equal citizens in the United States. A bit of history on this month of reflection and celebration: it was 1976 when Gerald R. Ford encouraged Americans to "seize the opportunity to honor the too-often neglected accomplishments of black Americans in every area of endeavor throughout our history." And just like that, the inaugural African American History Month was born.
Let's take a look at a few museums across the country that keep the sentiment of Black History Month going strong, all year long.
Black American West Museum, Denver, CO
This museum became a passion project for Paul W. Stewart who as a child playing cowboys and Indians was told, "there is no such thing as a black cowboy." He dispelled that myth in early adulthood after discovering that one out of three cowboys who built the American West was in fact black.
Stewart started collecting seeds to tell a story never before recorded. In doing so, he's assembled a vast amount of personal artifacts, newspapers, clothing, photographs and other memorabilia to create exhibits that tell authentic true stories about the Wild West. It's a great example of how exhibits don't have to focus on one main event, but can take on a broader theme or time frame and imbed those tales into memory.
African Meeting House, Boston, MA
Built in 1806, but recently renovated and restored to its 1855 state, this iconic church in the Beacon Hill neighborhood of Boston is the oldest black church still in existence in the United States. No wonder it's a historic landmark filled with artifacts "commemorating the history of African Americans from slavery to the abolitionist movement, with a focus on the quest for educational equality," as described on their website.
The museum allows guests to walk in the same footsteps as the people it celebrates. Many history makers in the Abolitionist movement walked these halls, as this was a popular meeting place for events such as the founding of the New England Anti-Slavery Society and anti-slavery speech by Frederick Douglass. One of the things this museum does best is illustrate how multiple exhibits with an immersive experience are often the best way to educate and inform. If you don't have the luxury of recreating an environment like this one, life-size historic wall graphics or environmental graphics will achieve a similar effect.
The Muhammad Ali Center, Louisville, KY
One of our favorite features of this six-story museum located in "Museum Row," the west main district of downtown, is how the building façade conveys silhouettes of the boxing legend. Right away you're brought into a story that centers on Ali's core values of respect, confidence, conviction, dedication, charity and spirituality. The museum inspires not just athletes, but everyone to stand up for what they believe. The "Hope and Dream" exhibit displays drawings and paintings from children from over 140 countries showcasing what they want to be when they grow up.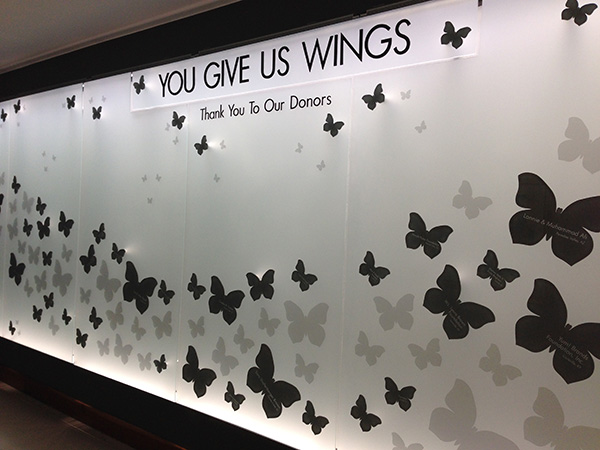 Muhammad Ali Donor Wall, created by FASTSIGNS Louisville, KY
While not everyone is in a position to structurally integrate graphics like this museum has so beautifully executed, even a simple banner with good design and the right message can set a similar tone for multiple exhibits across a space.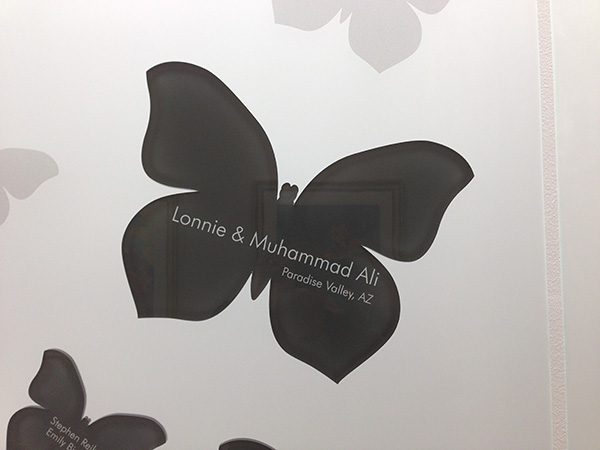 Negro Leagues Baseball Museum, Kansas City, MS
If you've seen the film 42, you get a full picture of what it was like for Jackie Robinson, the first African American to play in Major League Baseball. We really like how this museum uses a linear approach to tackle the 80-year history of the league. Using traditional story structure, the museum takes people back to the very beginning of African-Americans in baseball, and culminates at the end with a mock diamond and bronze statues of the game's greats playing their respective positions.
Black History Month is kicking off to commemorate the joys, sorrows and success against all odds for those who have made their mark on history throughout the years and we at FASTSIGNS® salute you.