We walk in and out of doors every day. With that kind of continuous interaction, you don't want to miss an opportunity to make your door a messaging space with an impactful door sign.
Here are six ways you can dress up your door signs to make the most of that daily exposure.
1. Turn Your Door into a Visual Focal Point

Transform your door into a focal point by covering it with a creative door sign. Add vinyl lettering or print directly on it. This not only improves the look of the door itself, it can also be used for branding or wayfinding purposes.
2. Disguise A Door By  Making It Look Like It's Something Else
Keep people from accessing an area or add to your decor by using a door sign to cover up a door.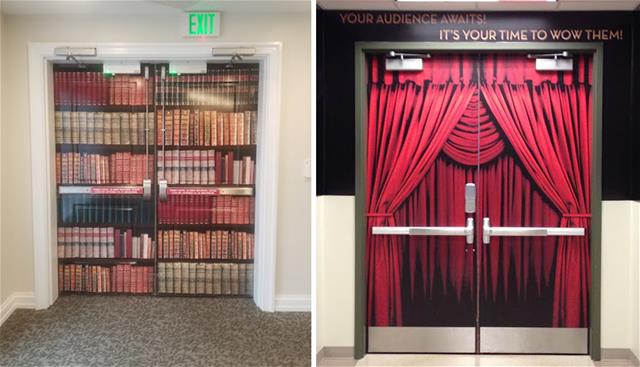 3.  Refurbish a Door with a Vinyl Film to Make it Appear New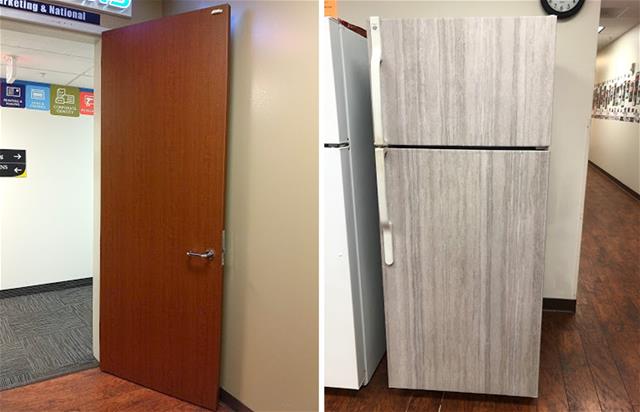 Apply a vinyl film to your door and you can convert it to a like-new door with an upgraded look in a short amount of time. By using substrates that cover the door and look like wood, metal or a textured design, you can protect the actual door, be creative and save money.
4. Make Your Door Sign Serve an Additional Purpose
Use a door sign such as etched glass decals around to extend your branding to your decor or for privacy. Whether you need privacy inside a space or from the outside of a space looking in, these applications can be perfect solutions.

5. Have Your Door Work For You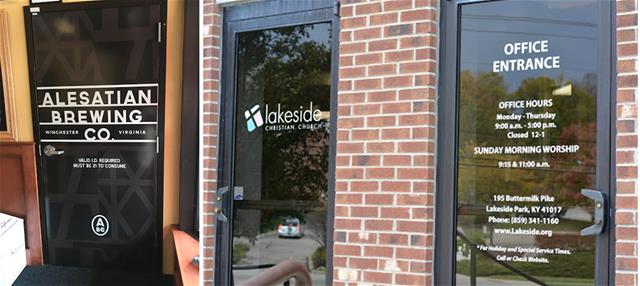 Vinyl door signs can provide information to customers before, during and after office hours. From contact information to business hours, this can be an effective tool when you are not available.
6. Use Your Door Sign to Help People Find their Way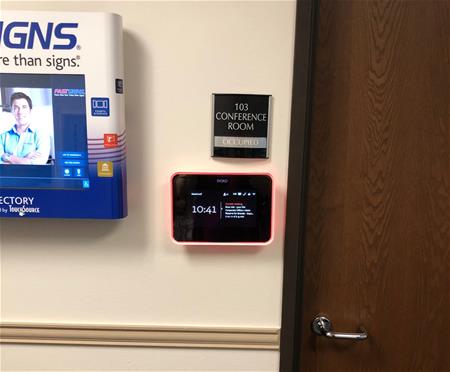 Use digital signage outside of conference rooms or patient rooms to direct visitors and guests to specific places. Digital door signs are easy to update and can be interactive.
When thinking about the signs and graphics in a space, don't forget that doors are an integral part of your facility. Doors don't have to just serve the purpose of entering and exiting rooms; they can be another messaging touchpoint.
What are some ways that you can think of dressing up your door signs? FASTSIGNS® is more than ready to help. Contact us today.