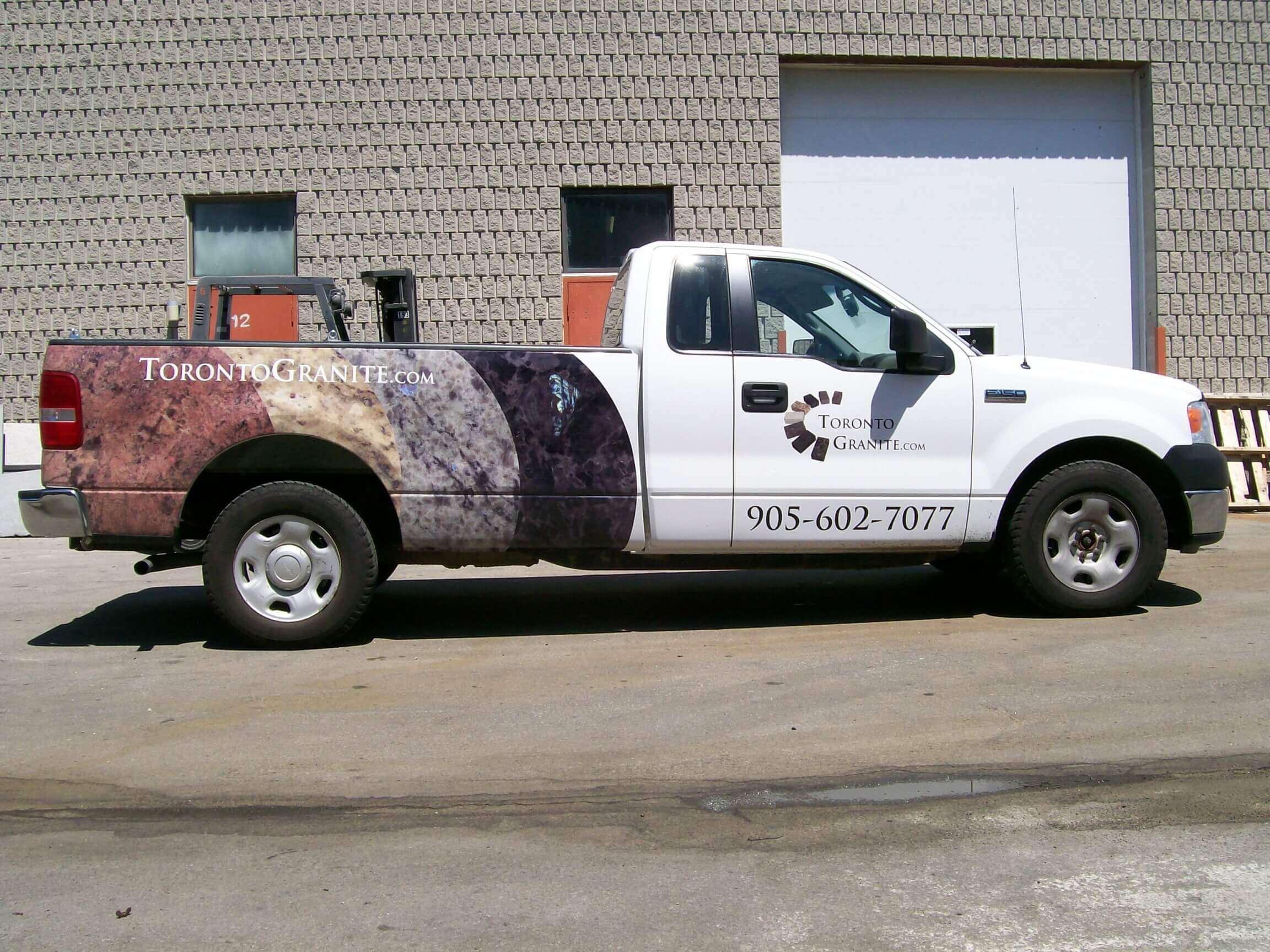 As you drive through town, you come to a stoplight at a busy intersection. In front of you sits a van decorated with a phone number, company name, logo and slogan. You read it and think to yourself, "Does that really work?" The simple answer is yes. Vehicle signage is a great marketing strategy for businesses big and small. As warmer temperatures creep into the forecast, it's an ideal time for businesses that receive a seasonal lift to consider investing in new vehicle signage or updating their current fleet.  Here are a few industries that stand to benefit the most.
Landscaping and Yard Care
It's go time for these businesses as home and business owners look to keep their properties in tip-top shape for the summer. Many landscaping businesses have multiple crews and vehicles on the go throughout the work day. As they drive between jobs and to the shop and back, vehicle signage could carry a business name and logo throughout a target neighborhood. The most immediate benefit of vehicle signs such as vinyl graphics or removable magnets is awareness. Vehicle signage can help keep a landscaping business at the top of a mental list.
Catering
Wedding season is upon us and that means thousands of soon-to-be newlyweds are looking for businesses to provide food for their celebrations. Wedding planning is a stressful time and those planning the wedding often have understandably high standards. Vehicle signs and can go a long way in showing a commitment to success and establishing trust. Vehicle wraps are especially effective for projecting professionalism when a potential customer wants the very best.
Pest Control
Spring is marked by a renewal of life for flowers, trees, crops and – insects. For many, the creepy crawlers return too soon, but for pest control businesses, their presence is a welcome boost to business. Many home and business owners don't know how to properly rid their properties of the pests. They just want them to go away as soon as possible. Vehicle signs are great for providing an immediate solution for such an urgent problem.
Food Vendors
The food truck business has never been more popular, as cities across the country designate spaces for the mobile businesses to operate. The creative cuisine and affordable prices have contributed to an environment that is both competitive and hip. The industry will be kicking into high gear as foot traffic increases in the summer months. Combined with the style of food, the appearance of a food truck is the identity of a business. A creative and well-designed vehicle wrap could be just enough to separate one stand from the next.
Vehicle signage is an effective marketing strategy that can increase business awareness, build trust with potential customers and provide a creative approach that makes a business stand out. That's why it's important to research and choose a reliable vendor that will deliver the vehicle signage a business needs. If you're looking to outfit your fleet of company vehicles, FASTSIGNS would love to help. Call us at 800-FASTSIGNS or visit FASTSIGNS.com to see our work.
Resources
http://thesuccessfulbuilder.com/how-to-attract-better-clients-4-keys-to-powerful-vehicle-signage/
http://www.businessinsider.com/what-happens-to-insects-in-the-winter-2015-2