Window graphics are a great product to help your business take advantage of underutilized space and create lots of impressions. The perfect canvas for marketing your products and services, custom window graphics can be used indoor or outdoor for production information and overall branding efforts. Let's take a look at interesting facts about window graphics and learn how companies use window signs to accomplish their marketing goals.
Let In The Light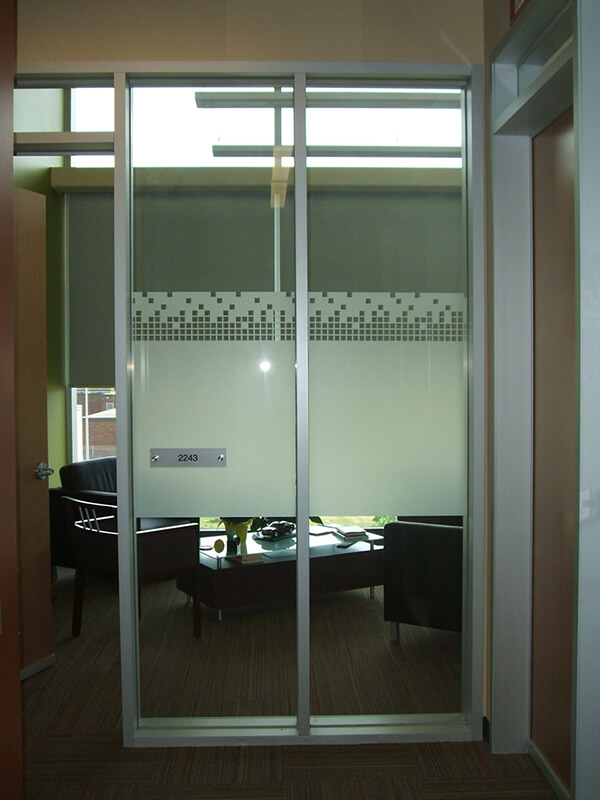 You can cover an entire space with window graphics to attract the attention of people passing or driving by your business. Clear window decals provide two-way visibility for entrance windows and doors and allow natural light to pass into your space. Frosted window graphics are another option that not only let in the light, but also provide privacy for your building without losing any visibility. Frosted window decals and imaged glass can instantly transform any window display into a beautiful landscape. Opaque and matte finish window decals are ideal for both indoor and outdoor branding purposes.
Privacy Matters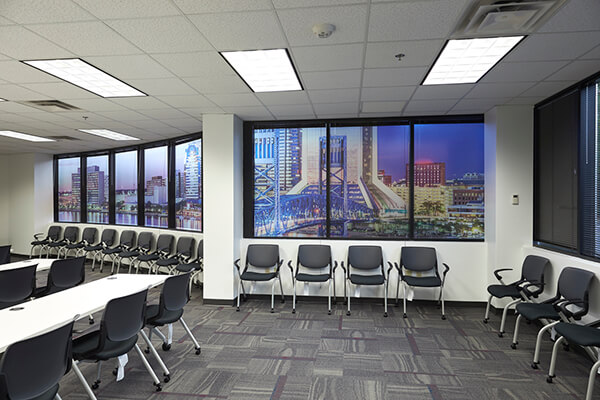 When privacy is a concern, perforated window graphics are helpful for retail and commercial spaces. Perforated vinyl can be applied to the interior side of the windows and are designed for one-way visibility. People outside of your business location can see your company's logo, contact information and branding, but will not be able to see inside the window that is covered by perforated graphics. Privacy can also be accomplished by using window shades that limit direct heat and sunlight.  
Advertising In Motion
Turn your car, truck or company fleet into a mobile marketing machine with window graphics and vehicle wraps. Did you know that even windows can be wrapped along with the rest of your vehicle? According to Outdoor Advertising Association of America, more than 95 percent of people are reached by media such as window signage and vehicle graphics that target drivers and passengers. There are unlimited possibilities for window graphics to further brand recognition and help you place your marketing in motion.
Branded Visual Communications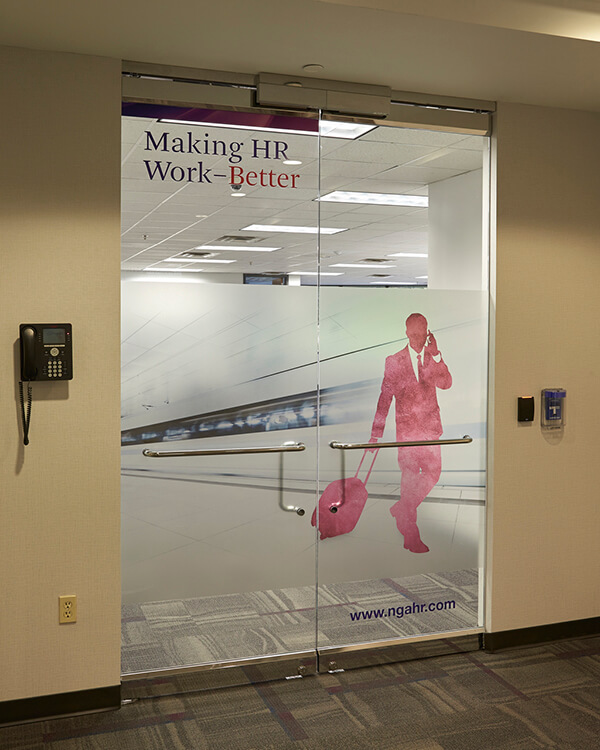 Window graphics provide the extra wow-factor for your business and advertise your products and services. Whether you need removable graphics and custom visual communications that can be changed often during promotions or full window wraps with your brand message, window signs are ideal for brick and mortar locations that need to communicate store hours, sales and promotions as well as facilities and campuses that need branded signage.
Amazing things can be accomplished with window graphics as part of the architectural signage for the outside of buildings. In addition to informative building signs at your location, window artwork can become integral to the design of a building and can serve as a physical environment for signage to become an important part of branded landscape for your business. Find a ® center near you.