Whether you're exhibiting to a large trade show audience or in a small community setting, your goals are likely the same: to engage your audience, educate about your products or services, and motivate attendees to take an action. Here are a few creative ways to make the most of your trade show presence, even if you're short on space or working with a small budget.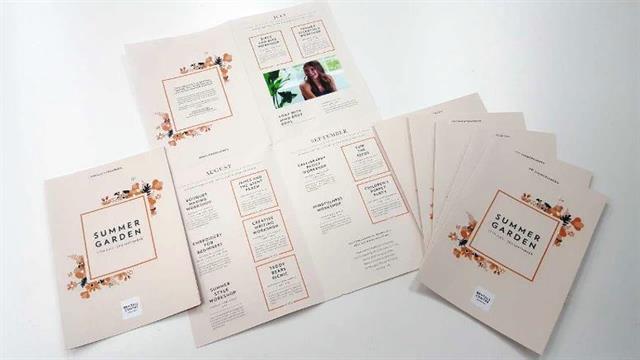 Generate buzz beforehand
Before your exhibit, send printed invitations or other marketing materials to key prospects and customers. Share an engaging image on social media promoting your attendance at the event and the booth number.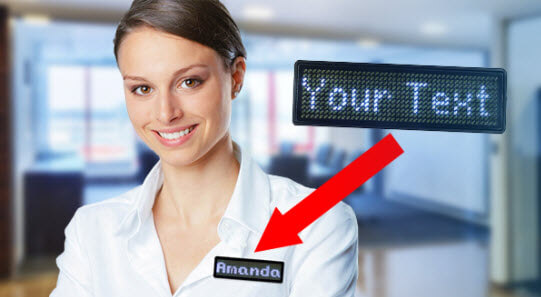 Wear LED digital name badges
LED digital name badges are a unique way to identify yourself and attract attention on the show floor. These are also a great conversation-starter.  Digital name badges are programmable and can be reused for multiple trade show events by different people.
Display your brand head-to-toe
Ensure each team member is wearing branded apparel such as shirts or polos with brand colors and your company logo, branded hats or sunglasses (if appropriate for the event setting), or a logoed pin. Hand out branded cups or koozies in your booth to extend your brand presence further.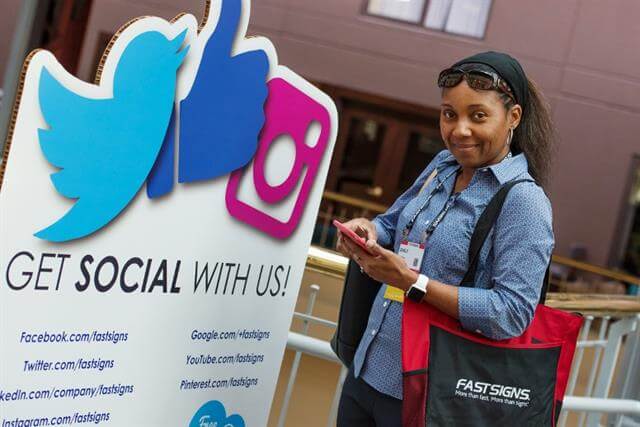 Create a photo opportunity
Provide a branded photo backdrop or a cut out standee for attendees to get their picture taken. Then, encourage people to share it on social media, tagging your company and using an event-specific hashtag, to help promote your brand long after the event is over.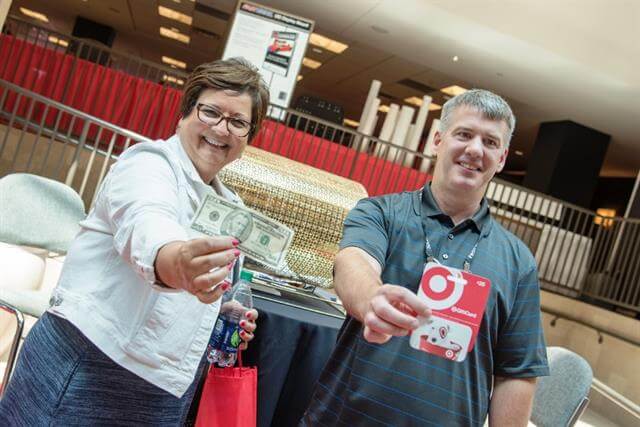 Host a contest
If you don't have the budget to provide product samples or branded giveaway items to everyone who visits your booth, hold a contest for attendees to enter for a chance to win a featured product, service trial, gift card or a unique promotional item. This also provides the opportunity to collect business cards and attendee contacts to follow up with as leads after the event.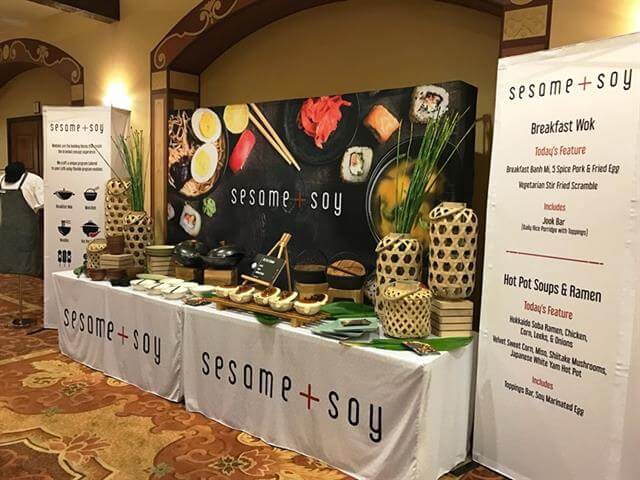 Use sign and graphics that impress
Inform about products and services on banner stands and tabletop signs. Enhance your exhibit space with a branded floor mat and logoed table coverings. Consider renting or investing in a portable digital display or digital kiosk; digital content can then be changed and updated for future use as needed.   
Even if your display is on a smaller scale or budget, FASTSIGNS can help find the right signs and graphics to maximize your trade show presence.