We live in an age of constant communication. Whether its social media, texting, smartphone apps, Google, live-streaming videos, etc., customers have instant access to research and interact with your brand. People are looking up menu options, reading customer reviews and checking out social media posts before visiting your location. Everyone has the opportunity to be a critic or a brand advocate, so give your customers a memorable experience they want to share. Here are a few creative ways for restaurants to enhance the dining experience and keep people coming back for more.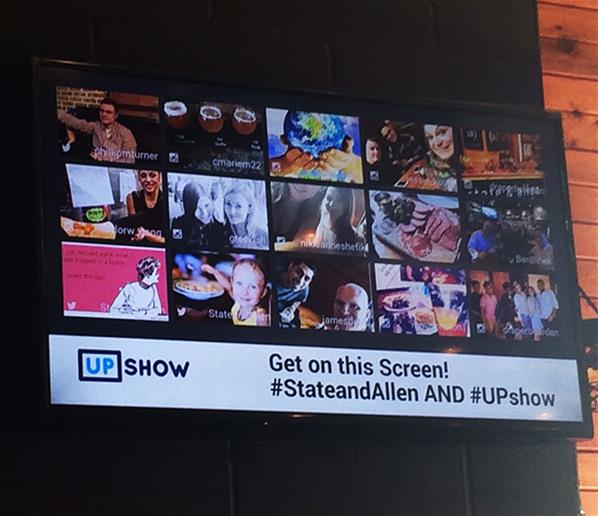 Selfies, Foodies and Social Media
Make customers the star of the show. Using a social media display solution like UPshow, restaurants can feature customers' content as well as marketing messages on digital displays in real time. For example, at State and Allen, a popular dining spot in Dallas, Texas, if customers use the restaurant's specific hashtags with their social media posts, they will be featured on digital displays around the restaurant. Whether its photos of delectable meals, selfies from happy customers or a group of friends enjoying the night out, this is a unique way to communicate with diners, grow social media following and engagement, develop customer relationships and promote your business.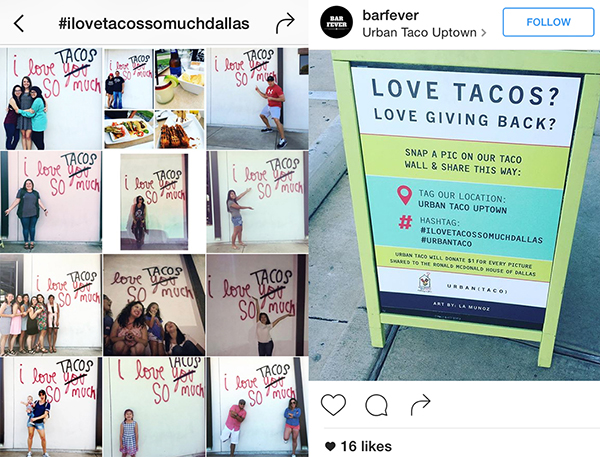 Create a Visual Photo-Op
Speaking of social media, camera phones and selfies, everyone loves a good photo-op. Provide a visually appealing backdrop or iconic sign at your location for customers to take photos and share with their friends. Mexican restaurant Urban Taco has a wall mural that reads "I love tacos so much" on the side of their building that has generated a lot of excitement in the community. They even ran a charity campaign to donate $1 to the Ronald McDonald House for every selfie people shared on social media using the hashtag #ilovetacossomuchdallas. Your local FASTSIGNS® center can help you create a picturesque scene at your location using visual solutions such as dimensional letters, custom displays, fabric signs and décor graphics.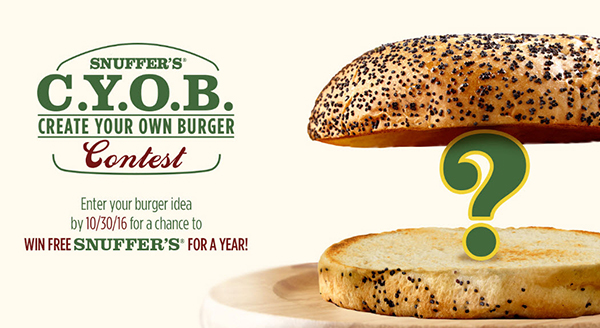 Host a Contest
Interact with customers, raise awareness and gain media attention by hosting local contests. For example, a well-known burger joint, Snuffer's Restaurant and Bar, hosted a "Create Your Own Burger" contest where people submitted their favorite burger recipes for a chance to win free Snuffer's for a year and to be featured on the menu. This is a fresh way to engage with customers, be creative, collaborate and have fun together.

Unique Brand Décor
Make your restaurant stand out from the competition using inviting branded décor graphics and unique applications. For example, Freshii, a national fast-casual restaurant chain, uses faux foliage throughout its restaurant décor to reinforce the company's brand message and promote healthy choices. FASTSIGNS of Boulder, Colorado helped brand their local Freshii location using illuminated signs and dimensional letters along with the greenery for a fresh, natural look.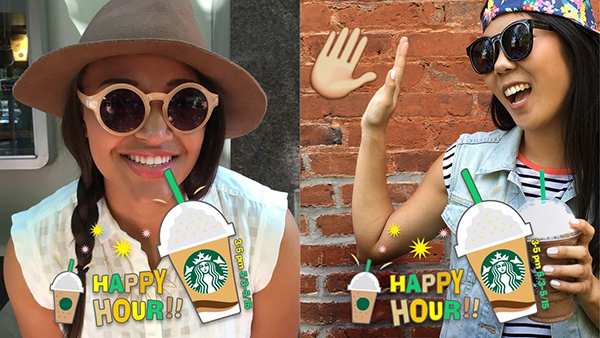 Create a Branded Snapchat Geofilter
To generate more excitement with customers and reach new audiences, consider using a Snapchat geofilter at your restaurant location. What exactly is a Snapchat geofilter? It is a custom photo filter or overlay that brands can create for the instant photo sharing application, Snapchat. When users are in your location, they can take a photo with your Snapchat design and send it to their friends. Click here to learn more about creating a Snapchat geofilter for your business.
How does your brand connect with customers in today's digital world? Share your visual ideas with us on twitter (@FASTSIGNS) or Facebook.
Related Articles:
Resources:
http://www.inc.com/john-lincoln/how-to-make-your-first-snapchat-geofilter-for-business.html
http://www.adweek.com/news/technology/taco-bell-and-snapchat-have-teamed-turn-you-taco-cinco-de-mayo-171304