Mark Glenn has owned FASTSIGNS® of Carrollton, Texas along with his wife Shawn since 2011. His daily leadership and decisions influence his team of 11 employees. His center's work has a positive impact on the surrounding community. As a devoted husband and father who strikes a balance between work and family life, he loves being an entrepreneur.
Let's get to know Mark Glenn, one of the franchise owners, in a day in the life of FASTSIGNS.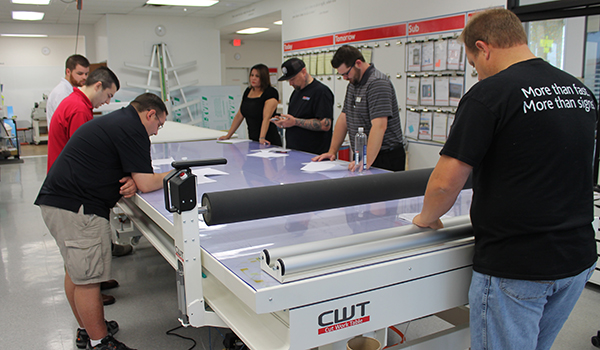 Q. How do you start each day?
A typical morning includes breakfast with my family and getting our daughters Allison (7) and Emily (5) off to school. The exception might be when I attend breakfast meetings and networking events. I serve on three Boards: the Metrocrest Chamber of Commerce, Addison Business Association and Carrollton Farmers Branch ISD Education Foundation.
Q. When do you arrive to work at FASTSIGNS?
I arrive between 8:30 a.m. and 9:00 a.m. and attend our daily work start meeting to talk about projects in progress, announce large projects, update sales forecasts and prioritize our work. My day usually includes plenty of phone calls and meetings. While I'm on the move, I'm glancing at email and walking around the center to talk with everyone about their priorities.
Q. What is your role in the daily operations of your center?
I provide the vision and the resources as owner and driver of my FASTSIGNS center. It's my responsibility to communicate our business goals, from having the right people in place to empowering them to do their job with training and resources. I hold people accountable, but I stay out of their way and let them do their job. We have 10 full-time employees and one part-time employee including a sales manager, field operations manager and production manager. My job is to support the sales staff with strategy, pricing and sourcing vendors. I attend outside sales visits with them when needed a few times per month.
Q. What does your typical lunch look like?
Many of my lunches are meetings, and I eat a lot of convention chicken. I tie in meetings with networking, take customers to lunch or vendors take us to lunch.
Q. How do you spend the afternoon?
My afternoon is spent networking, and I'm in the center 50 percent of the time. I'm always on the go using my rolling office: laptop, iPad and iPhone. I handle my board meeting requests in the afternoon as well as conference calls. I attend my kids' events and I'm fortunate to have that flexibility.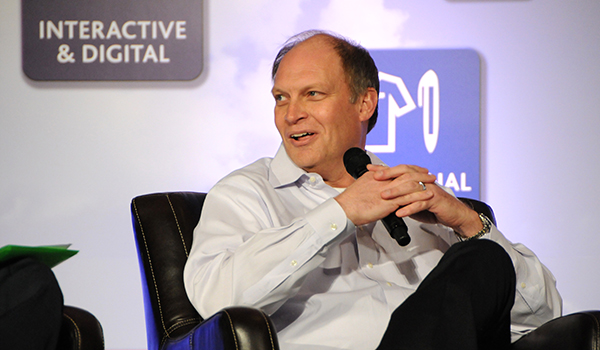 Q. How do you spend your evening?
You are never really off work, but I try to get home by 6:30 p.m. We have routines of homework and getting kids off to bed. I spend time with my family and enjoy relaxing by the TV with a glass of wine with my wife.
Q. How do you spend your weekends?
If we are at home, we are working in our yard. The real joy is having the four of us together at home. As a family, we love going to Frisco RoughRiders games (Class AA affiliate of the Texas Rangers). It's the whole family experience. We aren't even huge baseball fans; it's just convenient and fun. We are outdoors people and like to spend time in Broken Bow, Oklahoma where we have a rental cabin. We are usually hiking, boating and spending time as a family.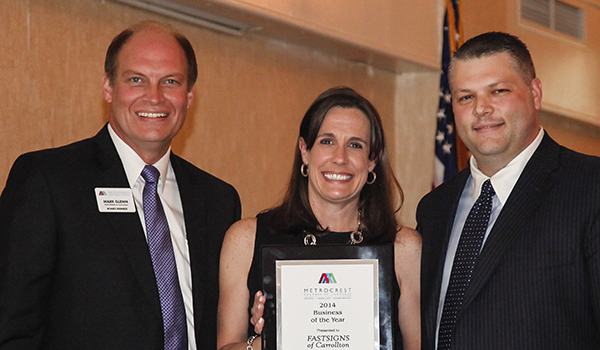 Q. What is it like being the owner of a FASTSIGNS center?
Owning a FASTSIGNS center gives me the time and the financial opportunity to act as an entrepreneur. It is hard work, but there are nice rewards.
Q. What is rewarding about your business?
The sense of ownership is very rewarding. I have people in place who are empowered to run the center. We are helping other businesses grow and most companies need our services.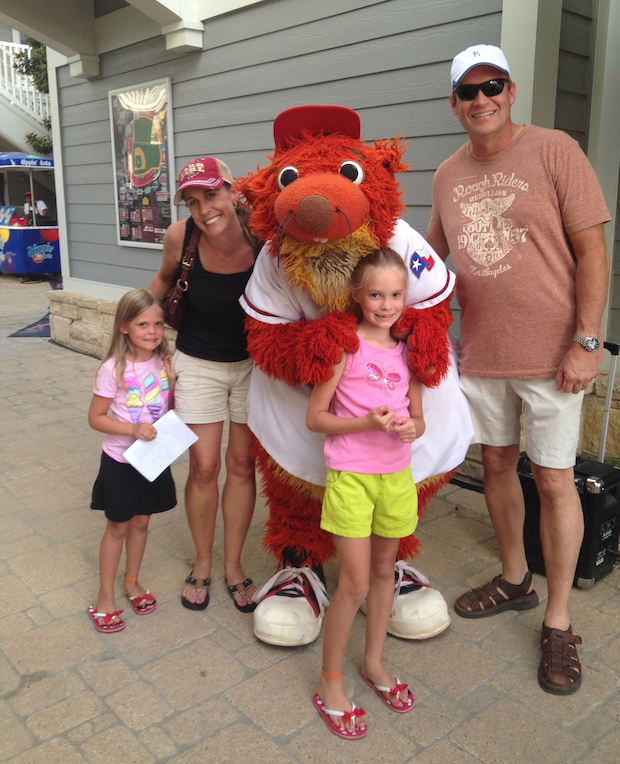 Q. What are your hobbies or other interests?
I'm a gun enthusiast and a lifetime National Rifle Association (NRA) member. I collect guns and love to go hunting. I like dinner at a nice steakhouse and a good Merlot. We take a family vacation each year, whether it's a cruise for spring break or time at our cabin during school breaks.
Q. What inspires you?
I collect business and motivational quotes and read a lot about being an entrepreneur. My business idol is Donald Trump because I admire his aggressive demeanor. I love being around other entrepreneurs; I'm always hungering to be around the entrepreneurial type of thinking.
Here are my favorite quotes:
"The universe rewards action." – Gary Salomon, founder of FASTSIGNS International, Inc.
"Great things in business are not done by one person; they are done by a team of people" – Steve Jobs
"Business is a relationship… not just a transaction. Numerous people offer the same product or services as you do… You should be your "brand"… You should be your best "product"… make certain that when a person does business with you it is worth it for them". – Author unknown but very much adopted at FASTSIGNS of Carrollton
Q. What's next for you?
I'm intrigued by politics and would like to be in a leadership position someday. My entrepreneurship is overtaking that desire. I've developed personal relationships with local and state officials.
Q. What business accomplishment are you most proud of?
It's important to recognize our staff and the heartbeat of our team. Our customers nominated us for the Metrocrest Business of the Year Award and our center recently won. The award recognizes our time as business owners, but this award really belongs to our center. We're very proud of the work in our community.