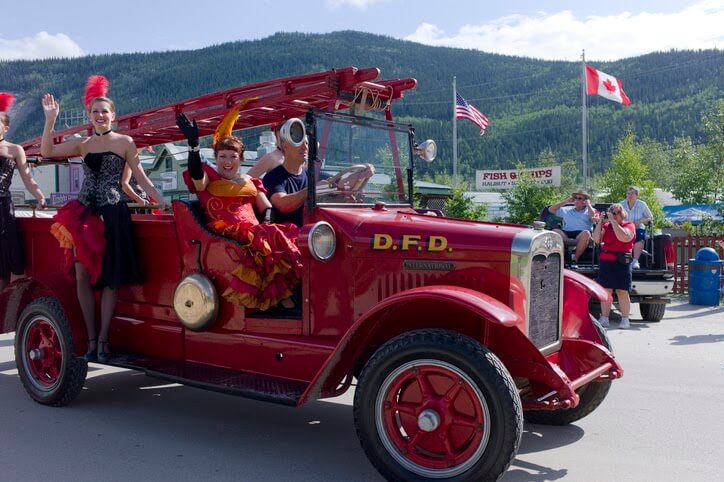 It's that special time of year when streets throughout the United States, including storefronts, buildings and homes, are decorated in patriotic red, white and blue. This year, Independence Day takes on a little bit of a new meaning as many of us look forward to celebrating in ways that we weren't able to last year during lockdowns

These celebrations are traditionally associated with parades, barbecues, outdoor events and fireworks. Before some of the parties and firework displays, the annual celebration often kicks off with a parade  where many local businesses, community organizations and teams putting on their best display. For one of the Summer's biggest events, going small on parade banners and signs shouldn't be an option. Here are some ways to show your love of country and community this year with parade signage.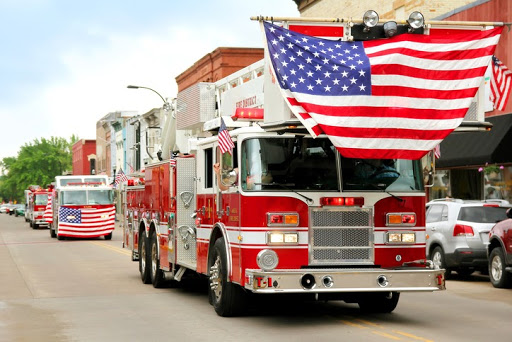 Parade Banners and Flags
Banners are one of the most effective ways of identifying your organization or business during outdoor events and festivals--parades are no exception. Usually leading the way, custom parade banners separate one group from another. As the introduction to your display, grabbing the crowd's attention is a must. This is the time to "go big" as a banner provides plenty of space for your organization's distinctive visual brand.
Banners also are a great way to list accolades. Has your business or team won any prestigious awards or championships? Let everyone know about it. These Fourth of July parades celebrate history but also the success and resilience of the community.
Custom Parade Signs
Signs for parades are usually smaller than banners and require a more focused message. If getting your name out there is the goal, showcasing your organization's name or logo is a safe choice. Printing a slogan is also appropriate if it can be clearly read.
Creativity is often rewarded, and designing and printing a parade sign with a clever or strong message can be the best way to create a buzz. The best messages mesh holiday themes with your business or organization's culture and communication style.
Custom Car Decals
Parades give car enthusiasts the opportunity to show off their slickest rides, and these hot rods and vintage classics attract a lot of eyes. Take advantage of being the center of attention with a custom car decal. They're easy to apply and provide a perfect way to promote a business logo or name. Partial and full vehicle wraps will also make a visual splash that lasts.
It's All in the Details
Putting time and effort into your parade banners and signs reflects your organization's commitment and competence. Get as creative and over-the-top as you want! Parades are a time for celebrating, enjoying music and fun, and showing your local community that your business or organization is glad to be a part of it all.