This will be a historical holiday season of 2020 - one that comes on the heels of learning gratitude, a sense of mystery and a year of making it through together. The holidays have often been a season of holly jolly and hustle bustle, but with a change in the weather and economic climate, fewer people will be inspired to be out and about. Many will opt for online shopping for gifts shipped directly to their doorstep. 
Therefore, when visitors do set out on the town to visit retail spaces, the use of proper signs and graphics will be impactful and necessary to build their confidence during this season. Here are our three 3 C's to remember with operating procedures when preparing for the holiday market this season.
Communication
As people across the world have learned in 2020 whether through shopping or traveling, business hours have greatly been impacted and often reduced. As a result, retailers can begin the confidence-ensuring process by properly displaying their holiday hours with window graphics and banners in bold colors and fonts. Make it easy for shoppers to know when they can shop with door graphics.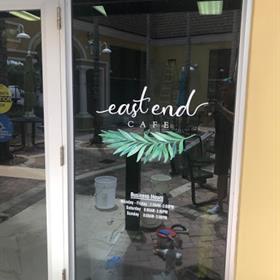 Large and festive branded graphics are a great way to communicate information such as special safe events while digital signage informs customers at any hour of the day, encouraging shoppers to revisit during working hours.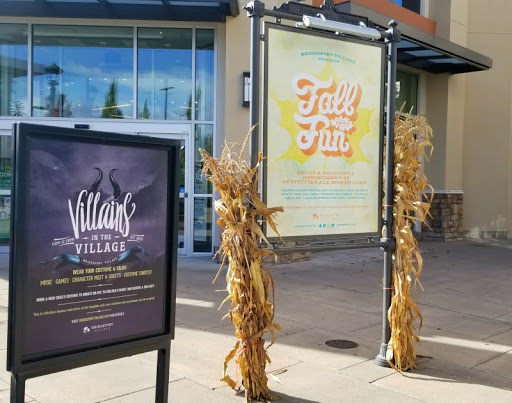 Coordination and Contactless options
Effective wayfinding signs are necessary for guiding holiday shoppers who have not been as "out and about" in the last six months as they were in 2019.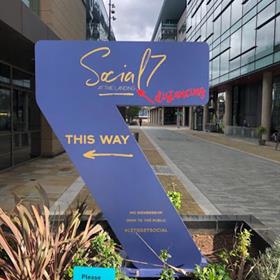 A-frames strategically placed can direct customers from the parking lot to your door and can also be used around the parking lot to designate traffic patterns during high volume hours of the day.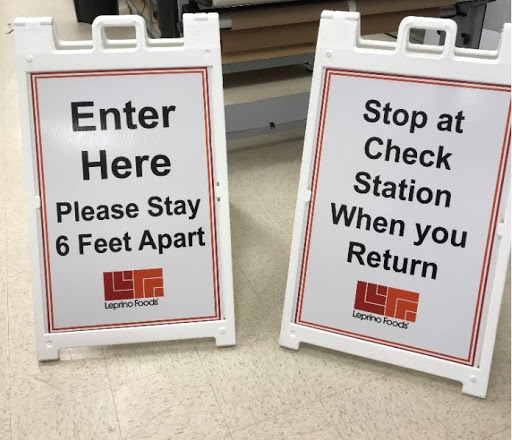 Shared meals are often a ritual for family and friends during the holidays, and grocery stores can revamp their internal and external signage solutions to enhance their customers' experience. For example, store owners can update online pickup order spots to include branded cheer with holiday messaging.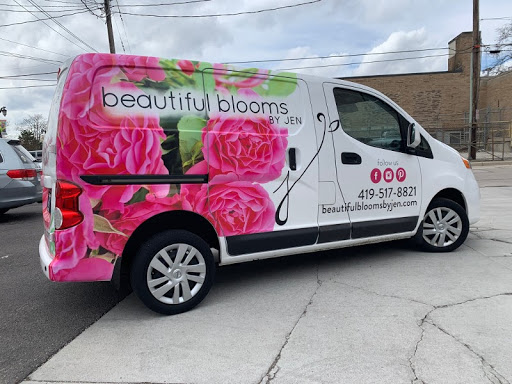 Whether it's vehicle graphics for holiday food delivery or flowers as gifts, or SMS text options for easy-to-pick up coordination, consider every step of the customer journey to ensure that there are no holes to having a positive experience during one of the more stressful holiday seasons. 
Crowd Control
Being prepared for any level of "crowds" and managing them from Black Friday and beyond is something business owners are now expected to consider. Stanchions can help quickly and efficiently guide holiday foot traffic within a space.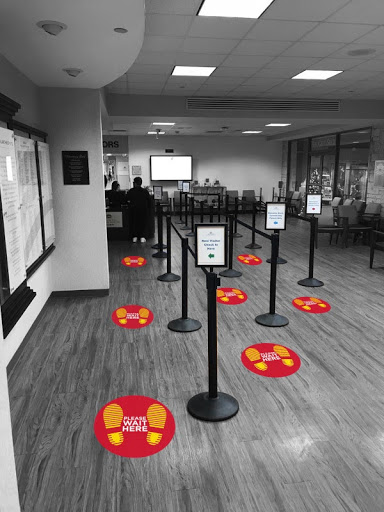 This special touch might even set you apart from your competition if they don't have a well-marked plan. To keep customers safe and socially distanced, retailers can add holiday-inspired, branded floor graphics to designate six feet for shoppers.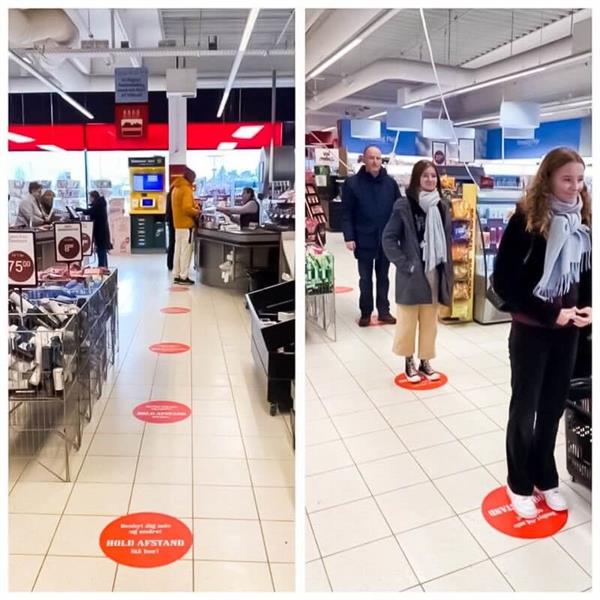 From grocery store checkout lines to Christmas tree lots and even the post office, distance and group reminder signs can help play an integral role in making sure the customer's retail experience or holiday errands are relatively painless.
Don't Worry, Holly Jolly Still Exists
While our way of life has been altered in 2020, the pandemic doesn't have to steal the moments of joy that family and friends share during the holidays even if it does look a little different this year. News outlets have suggested starting holiday shopping early due to the lack of possible availability of products. As a result, retailers may see an influx in shoppers in October and November as opposed to last minute shoppers. Now is the time to incorporate your comprehensive holiday visual communication plan. 
FASTSIGNS can help your business or organization get festive, ready and safe for the upcoming holiday season. Call us today!