Dorothy from "The Wizard of Oz" knew quite well that there is no place like home. In our modern, sometimes chaotic world, the respite of a peaceful home is something we long for. As a result, Property Management companies work hard to make living communities a place to thrive. With the use of a comprehensive visual communication plan, property managers have the ability to promote safety, assist with wayfinding around the property and extend visibility and branding throughout. Signs and graphics can enhance the entire experience of a resident. Here are four ways to use the word H-O-M-E as a guide to creating a better one for multi-unit residents.
1. H is for Helping Residents Know Where to Go
Signage helps inform both residents and visitors, as well as safely navigate in and around an entire property. First impressions are always important, and a monument sign can direct visitors, attract prospects and also speak to the community about the level of care you give to your community. Entrances to a property can also be enhanced using dimensional letters, banners, logo signs and door and window graphics. Other touches such as illuminated monument signs and building signs can be installed to identify the property both day and night, directing visitors as well as communicating the brand after hours.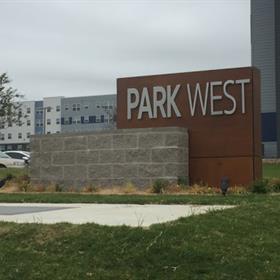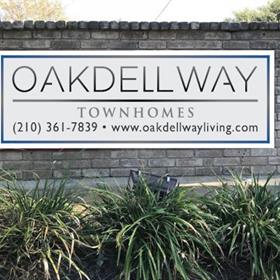 In a maze of multiple buildings, directional and wayfinding signs help people know where to go, aiding in the organization and safety of a property location. With the use of parking lot signs and directional signs, you can assist tenants and visitors as they navigate the property traffic patterns. Creating directory signs and labeling the buildings that make up your property can help elevate visibility and provide ease of wayfinding to specific Apartments, Gyms, Offices and more.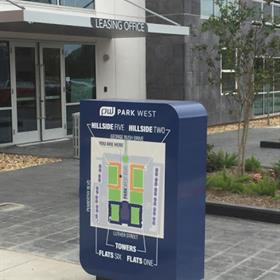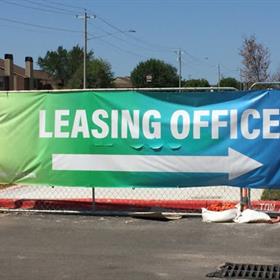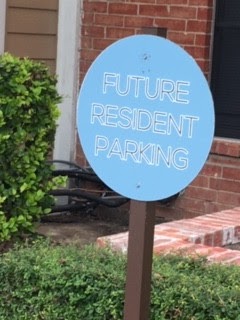 2. O is for Over Communicating When it Comes to Safety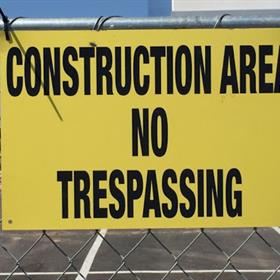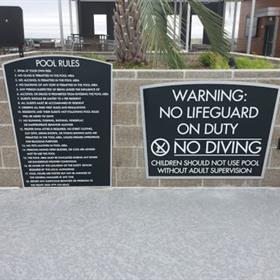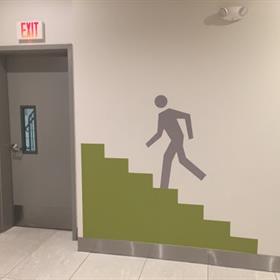 Residents want to feel they are being taken care of and safety signs can assist with these efforts. Safety signage can take many forms and each plays an important role around the property. Whether it's work zone signs for when maintenance is at work, pool rule signs, warning signs for construction or exit signs, safety signs are a necessary component for keeping an apartment community safe and sound.
3. M is for Making Sure Your Branding is Evident 
Branded signs across a property can communicate a professional and unified appearance. Transform a space with consistent brand colors and visuals used on leasing center signs, entryway mats, in fitness spaces and throughout areas where community members congregate. By carrying the property brand and logo across the interior and exterior spaces, managers can establish a strong brand presence and elevate visibility.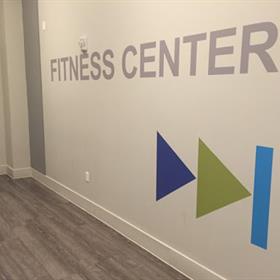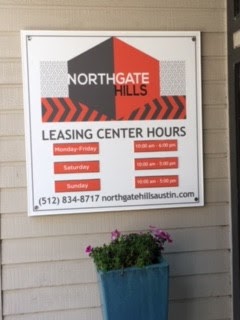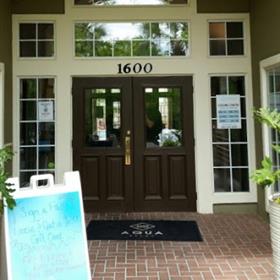 4. E is for Enhancing the Space for All
For a more helpful and inclusive environment, customized Braille and ADA signs ensure that you are compliant with all codes. This type of sign has a two-fold purpose of creating a kinder space and a unified brand look. Incorporate these signs into the entire design of your space, displaying your approach to accessibility to everyone in your community.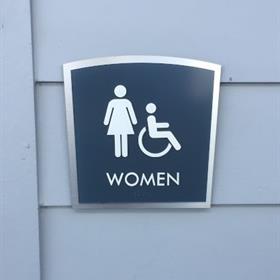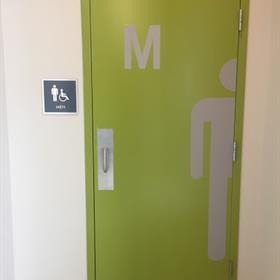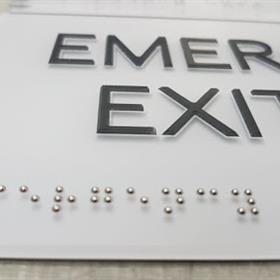 The Signs of Home Sweet Home
A well-organized signage plan can help property managers grow their occupancy rates and better connect with visitors and residents. Prospective tenants can choose from a variety of properties, and an establishment can set themselves apart by elevating the experience they provide onsite. 
Ready to transform your property to attract new residents and retain the current community members? FASTSIGNS is here for you with the latest and most comprehensive visual communication solutions.