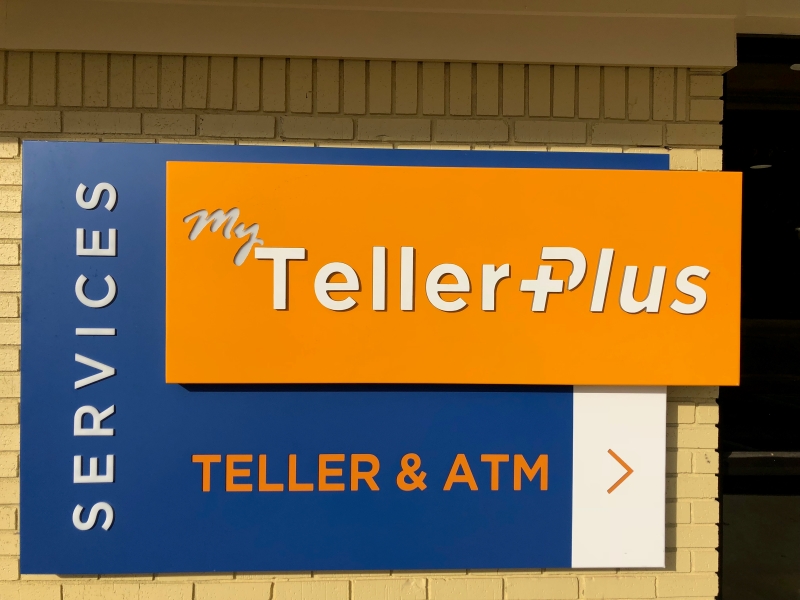 Central Sunbelt Federal Credit Union
Elevated Engagement for Interested Investors
The Challenge
Central Sunbelt Federal Credit Union is a growing business that wanted to make its brand stand out from the competition. They strived to create a welcoming environment to direct customers while maintaining a consistent brand look.
The Solution
Illuminated signs on the exterior of the building direct customers where to go after hours and make the entrance easy to find. A custom hanging logo sign lights the walkway without distracting from the building signage. Inside, acrylic signs enhanced the ambiance and incorporated the brand into the decor. Frosted vinyl added to the acrylic lettering on the doors gives a custom look to the offices.
A large grand opening banner allowed potential customers to easily recognize the business and provided a great central image for the client's social media pages.
Another large banner installed downtown informed people about the credit union's event sponsorship and where to find additional information. Hanging signs around the festival directed patrons to the free ATMs provided by the client.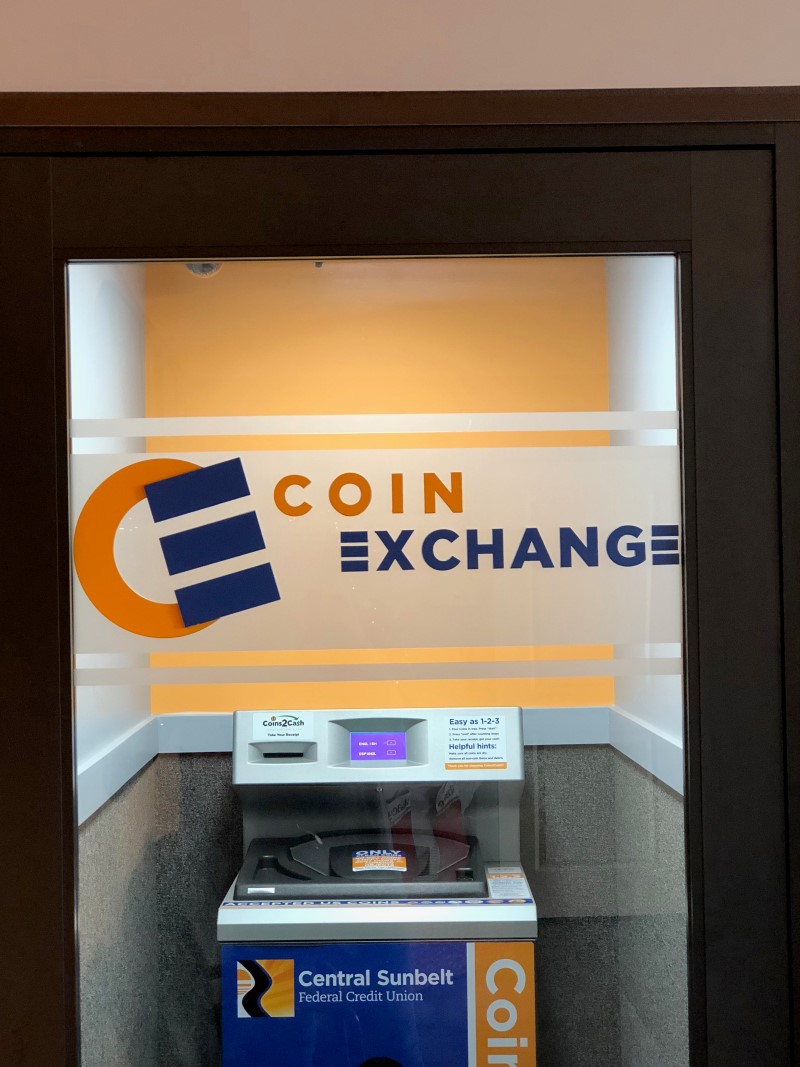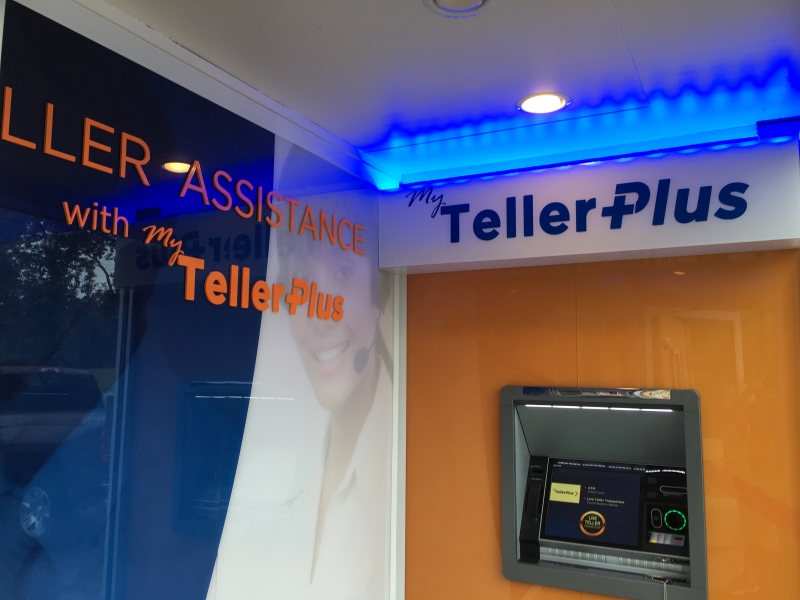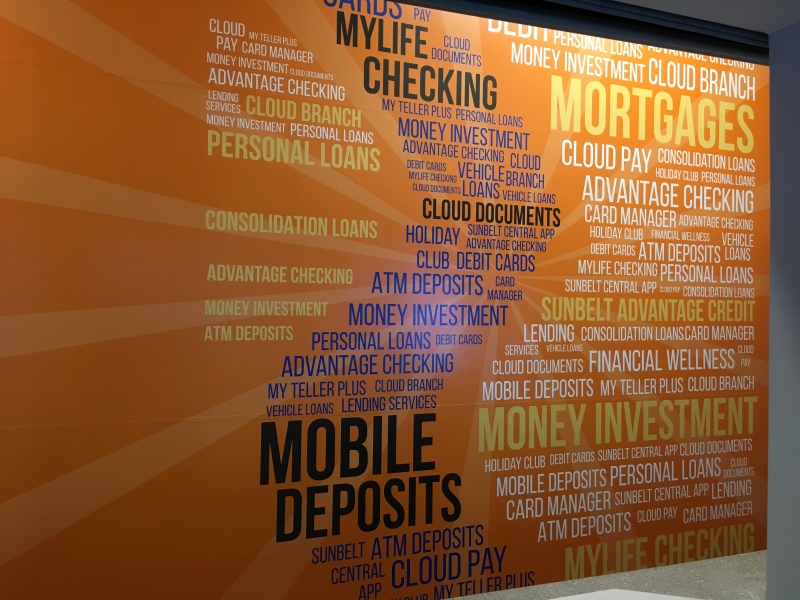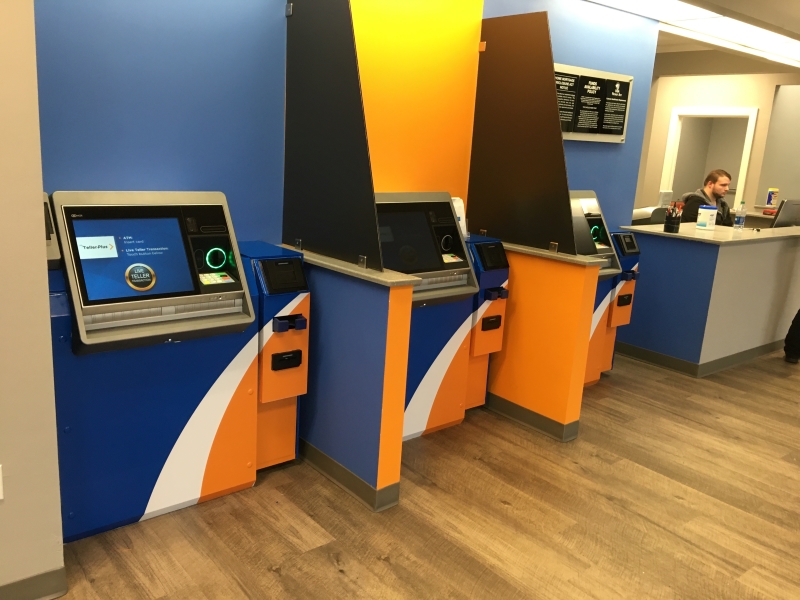 The Result
Central Sunbelt Federal Credit Union was very happy with the consistent look and support they received. They are already planning for two new locations that are due to open later in the year.