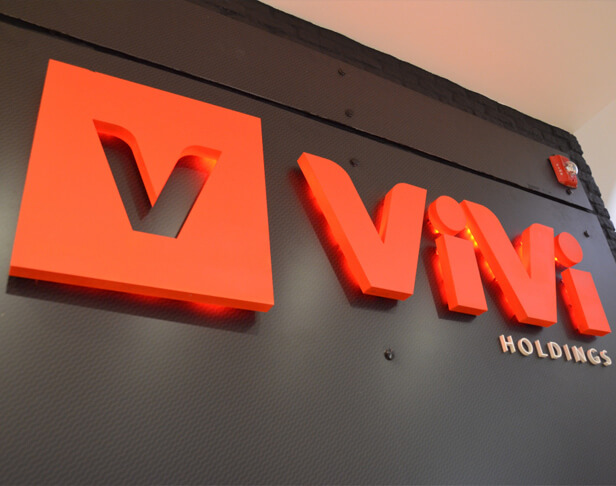 Vivi Holdings
Transforming Global Headquarters From a Blank Space to a Branded Environment
The Challenge
ViVi Holdings, Inc., a Brazilian commerce company, expanded to the U.S. and opened a new headquarters in Boca Raton, Florida with their three subdivisions, ViVi Pay, ViVi Mobile and ViVi Tech. FASTSIGNS® of Boca Raton had only four weeks to rebrand and visually transform office space in time for the company's launch party with management.
The Solution
Despite being on a very tight deadline and with existing architectural designs to contend with, a variety of signs and visual graphics were designed, produced and installed to extend ViVi's branding, enhance the décor, communicate with employees and visitors, and impress future investors.
Backlit dimensional logos and a digital display create a welcoming environment for guests and employees. Vinyl lettering on an illuminated cabinet sign in front of the reception desk convey the company's global reach.
Glass partitions and doors create offices and meeting rooms, and bold colors and frosted vinyl graphics were applied to
create privacy, promote safety and enhance the brand décor. To mask exposed brick walls, black panels with bold graphics extend the branding and décor.
To identify the company's three departmental areas, branded floor-to-ceiling wall graphics and column wraps were used. In the ViVi Tech division, floor graphics connect the branding from the wall to the rest of the room.

Two stand-alone digital kiosks were wrapped with the ViVi logo and display product information in an engaging way.
Custom framed prints of world maps were displayed in conference rooms and offices to reflect the company's global presence. ViVi's brand colors, red and black, were incorporated in the map designs. Inspirational quotes were displayed in meeting areas using vinyl lettering.
In the employee break rooms, doors were wrapped to identify the kitchen and lounge, and counter-top graphics, wall graphics and logoed wall paper were created to accent the décor. Custom packaging was also designed and produced for ViVi coffee. Additionally, custom name badges, lanyards, business cards and other printed materials were provided to extend the brand.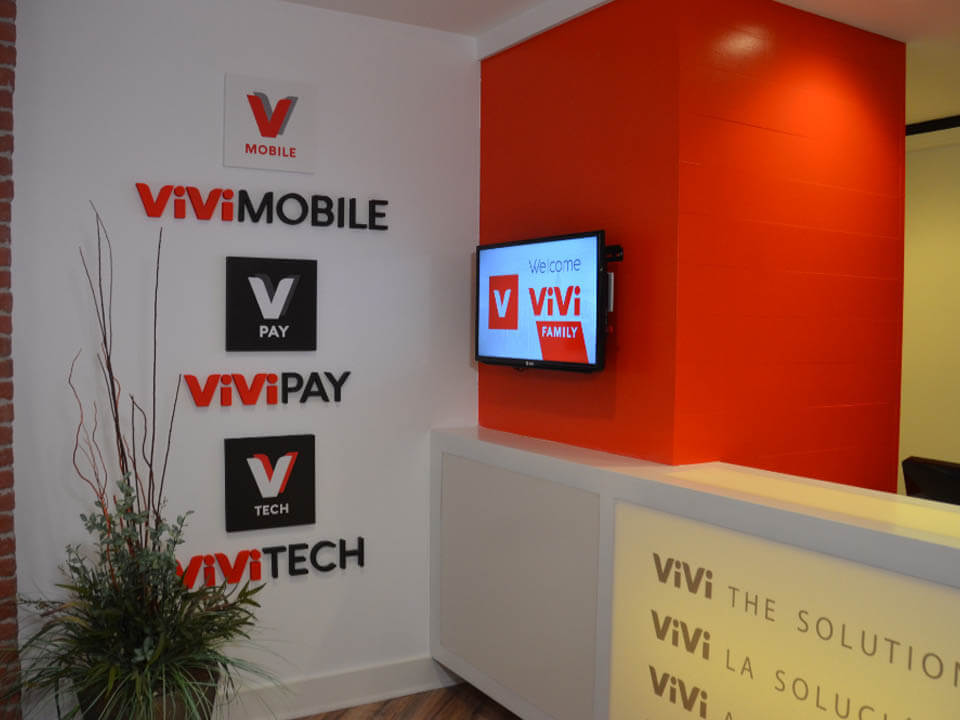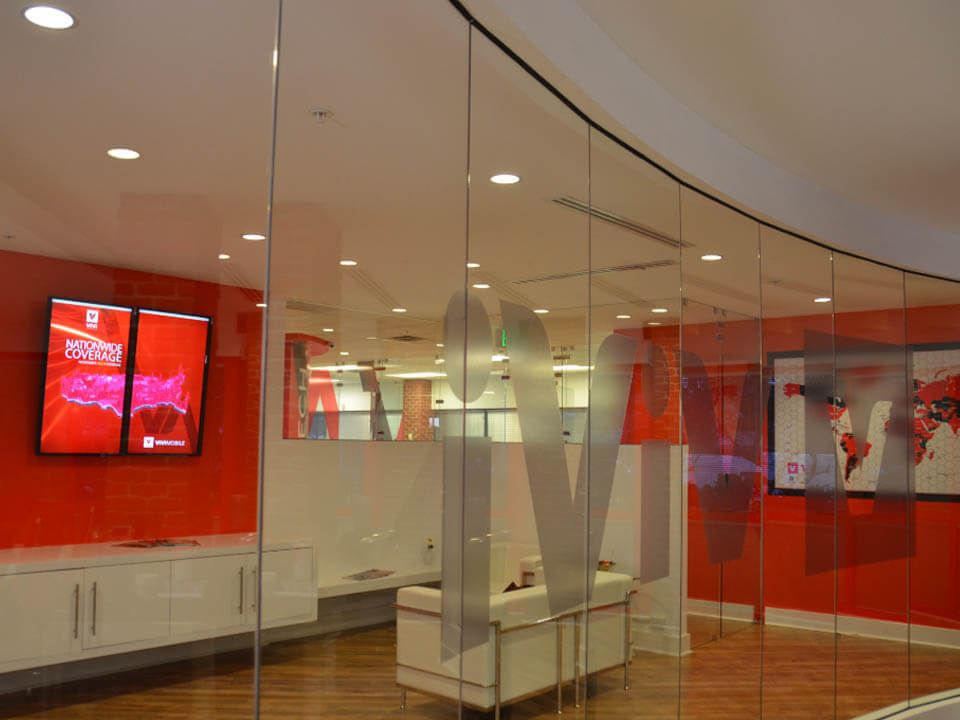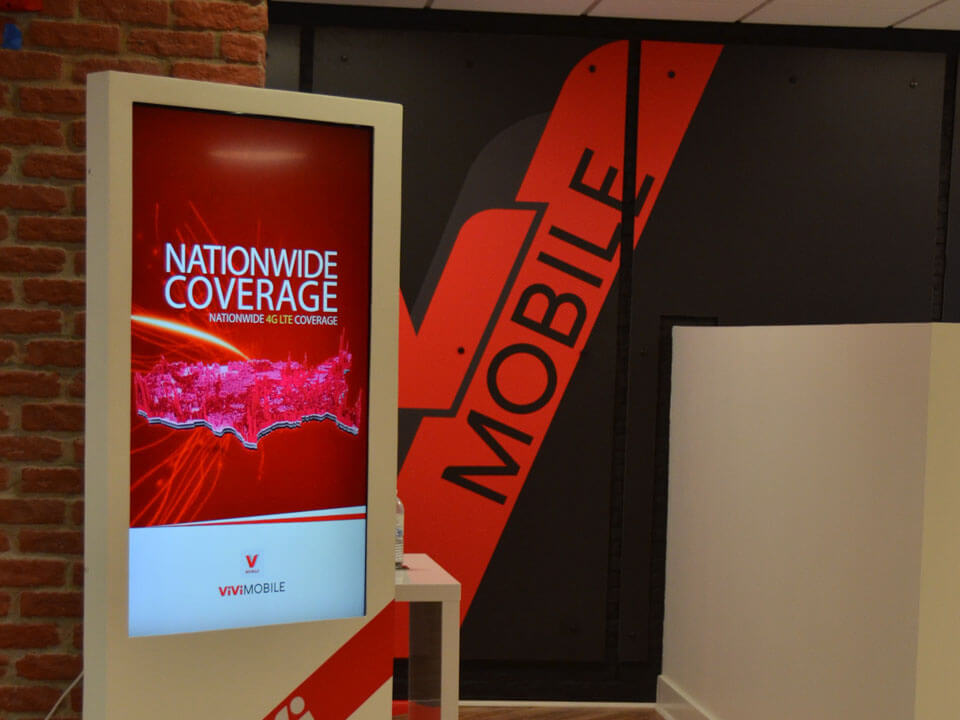 The Result
ViVi Holdings' new space now houses their three brands in a vibrant, modern environment.
*FASTSIGNS® of Boca Raton, FL is owned by Chris Kirby.