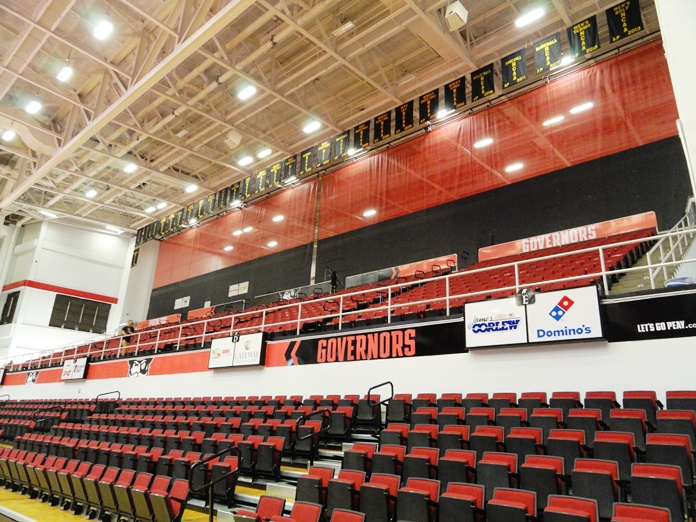 Fostering School Spirit With Visual Communications
The Opportunity
Austin Peay State University (APSU) had two great opportunities: an updated logo with a sleek, eye-catching design and a new football stadium. The university contacted FASTSIGNS® to make the best impression with their new branding.
The Challenge
With a lot of ground to cover throughout the university's athletics department, the new branding needed to be consistent and dynamic. The staff at APSU wanted to ensure that the aesthetics of the new football stadium made a big splash among students, teachers and alumni.
The Solution
The FASTSIGNS team met with various university representatives to start the rebranding efforts. "Our team discussed the rebrand and the importance of highlighting the new football stadium," explained FASTSIGNS' Lincoln Barnard. "We needed to modernize the existing baseball field, basketball arena, tennis courts, softball field and soccer field; all through the use of consistent signs and visual graphics."
In the football stadium, FASTSIGNS applied decals with the new APSU Governors logo to entry and exit doors to greet fans arriving for games. To help visitors find the way to their seats, FASTSIGNS created three-dimensional lettering and directional signs for the hallways. The concession stands received a makeover with identification signs in the university's trademark red color. Even the trash receptacles were branded to feature the school's mascot, the Governor.
FASTSIGNS installed a 340-foot wide banner over the stadium's stands. "The banner features the Governor's face, as if he is watching his team play on the field below—this was one of our favorite graphics to produce and install," explained Barnard. FASTSIGNS printed posters with past APSU players' statistics and stories to commemorate football legends.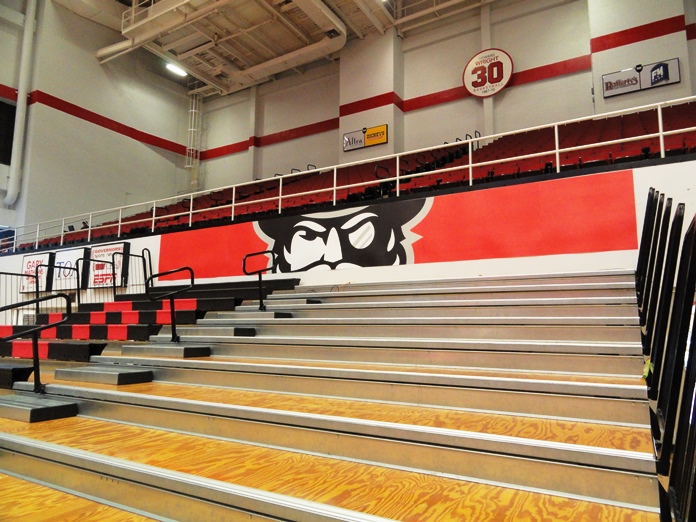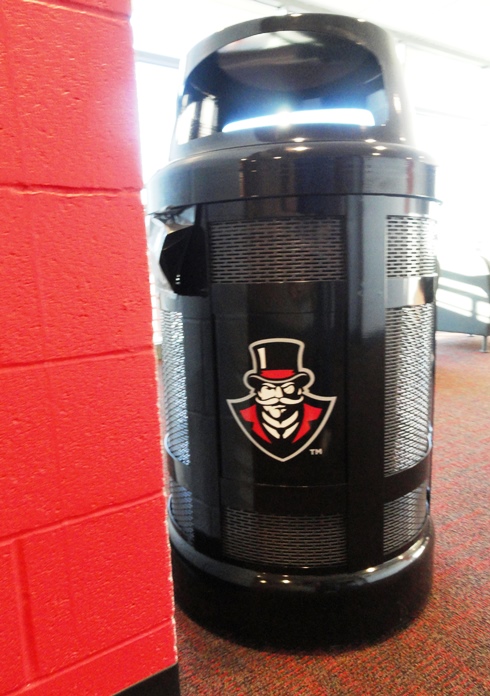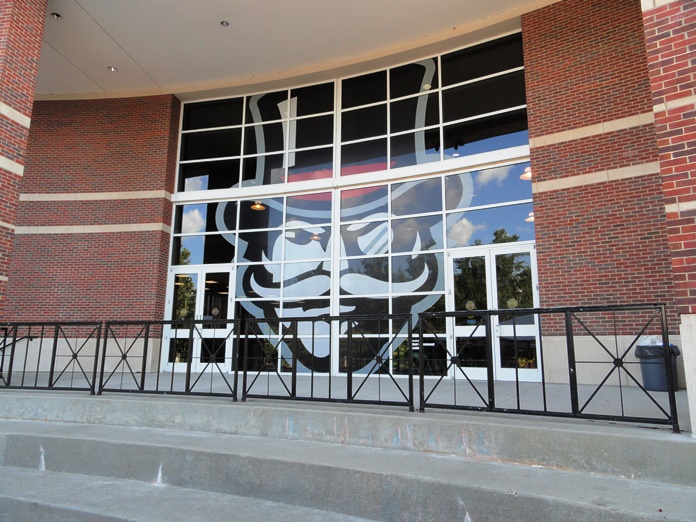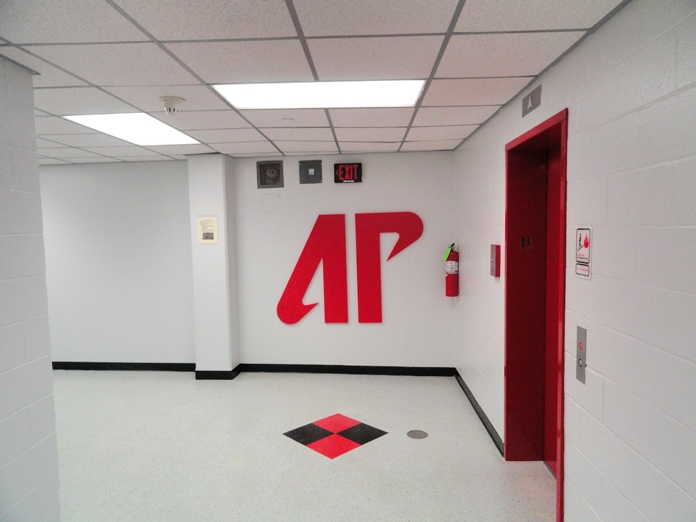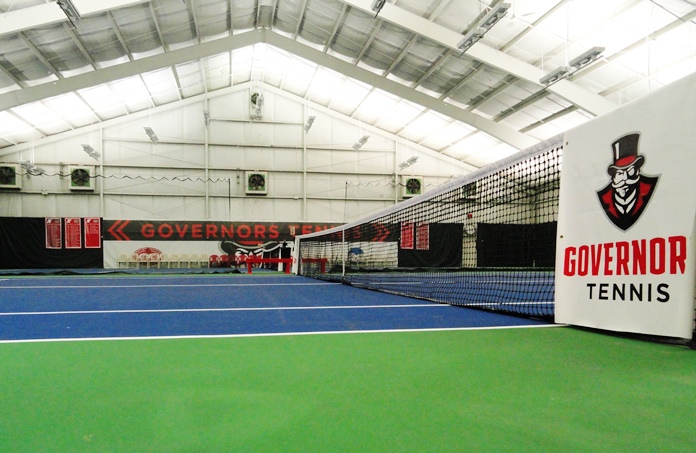 FASTSIGNS continued the brand revitalization at the basketball arena and installed a towering decal on the glass entryway as well as logoed banners. FASTSIGNS updated the hanging scoreboard over the court with new visual graphics. As a thank you to local businesses that support APSU, FASTSIGNS created framed prints with the logo of each business.
Several APSU sports complexes received sign and visual graphics updates to maintain brand consistency. FASTSIGNS outfitted the tennis courts with custom banners. Color posters featured players in action in the baseball and softball buildings. FASTSIGNS completed updated wayfinding sign systems, memorial plaques, mascot decals and banners, and custom wall logos in sports complexes.
The Result
Once the rebranding was completed, APSU shared that the university had an increase in attendance at sporting events, including football, volleyball, basketball and outdoor spring sports. The rebranding efforts spread to other departments within the school including the Art & Design Department, the History Department and even the students reaching out to FASTSIGNS for various projects. "We're pleased to hear that our commitment to finding comprehensive solutions for our clients has created such a noticeably positive impact for Austin Peay State University," said Barnard.
*FASTSIGNS of Clarkesville is owned by Connie and Lincoln Barnard.