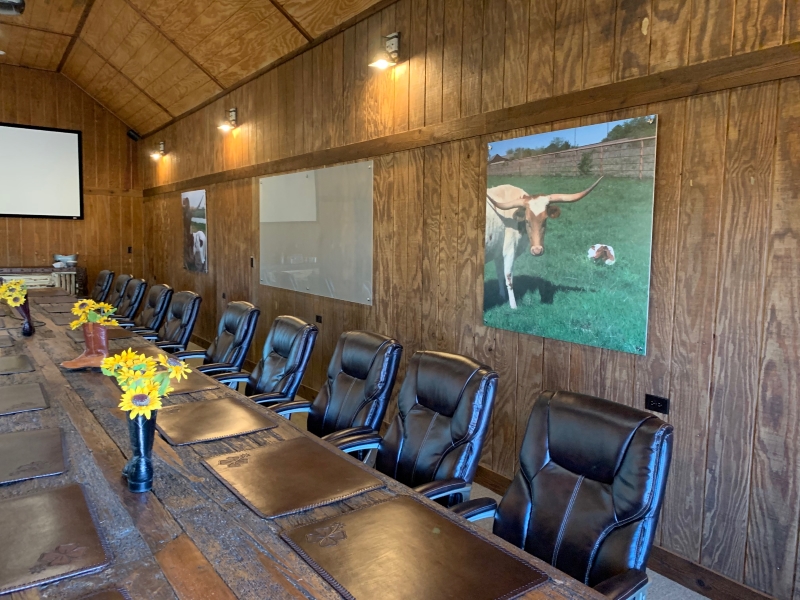 Lucky Spur Ranch
Rustic Resort Ropes in Entertaining Events and Clients
The Challenge:
Lucky Spur Ranch and Retreat was a new event venue that needed signage and branding to make an impact.
The Solution:
FASTSIGNS® used a wide variety of products and applications to help create the brand image that the client wanted to achieve. The brand logo that FASTSIGNS created was a four leaf clover to signify luck and then a spur at the end of the clover to incorporate the rustic ranch feel of the venue.
A large steel hanging sign in the shape of the Lucky Spur was placed above the entrance of the property, matching the steel logo within the front gate. Rustic-looking signs on a post pointing different directions inform visitors where to park and where to go.
The exterior of the main event hall was branded with unique touches. Above the awning, the Lucky Spur clover was hung, a welcome sign was installed over the door and branded window graphics were included on the glass portion of the front door. Inside, large images of engaged couples were printed and installed on standoffs along the wall to enhance the space. A fully backlit Lucky Spur sign on standoffs was installed as a focal point in the room.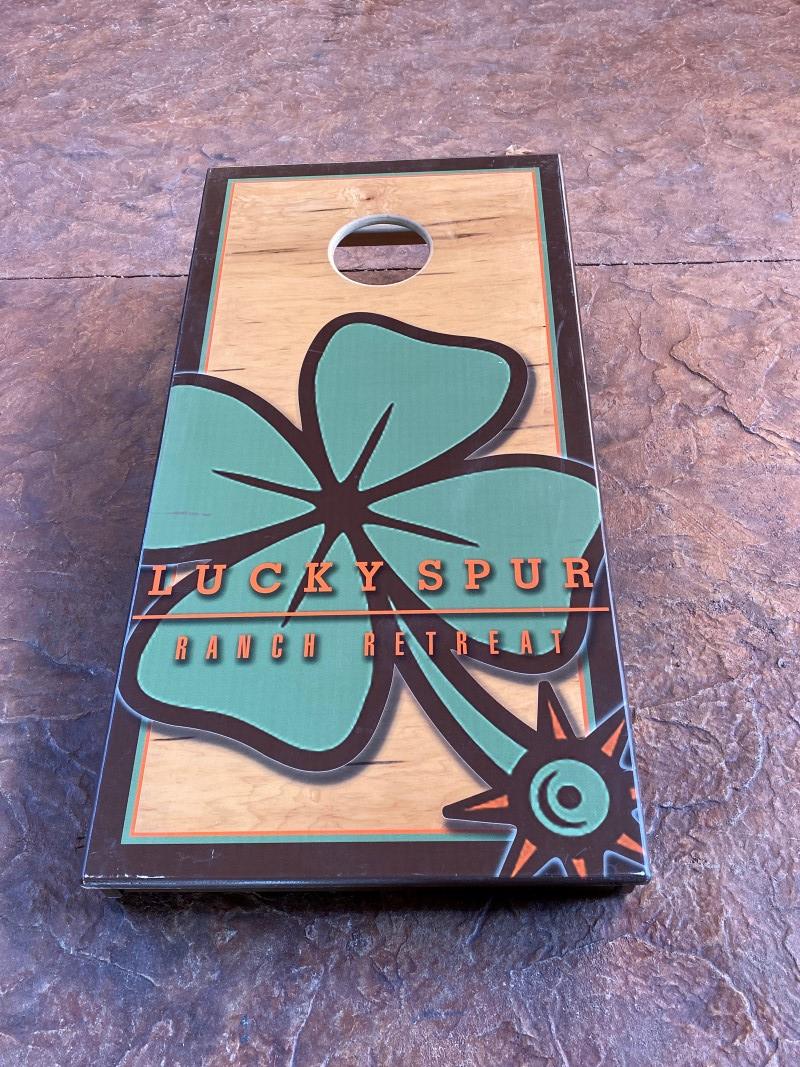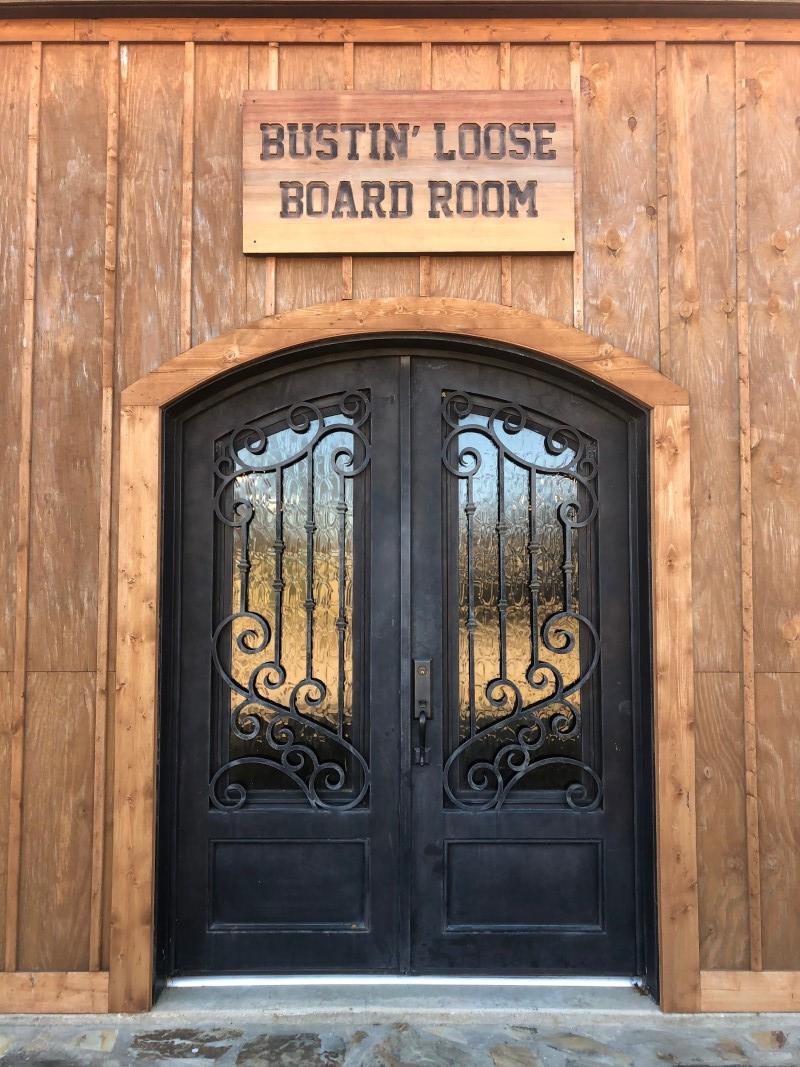 Entrance and restroom designator signs were installed to help guide visitors. Small room label signs on standoffs were designed for the restrooms and the powder room in compliance with ADA regulations to include Braille lettering.
FASTSIGNS also created a comprehensive solution for the board room where corporate events could be hosted. Above the board room exterior door, a wooden sign was installed that read "Bustin Loose Board Room." Printed themed images, such as longhorns that were installed on standoffs, and leather placements that included the lucky spur logo were set around the conference room table.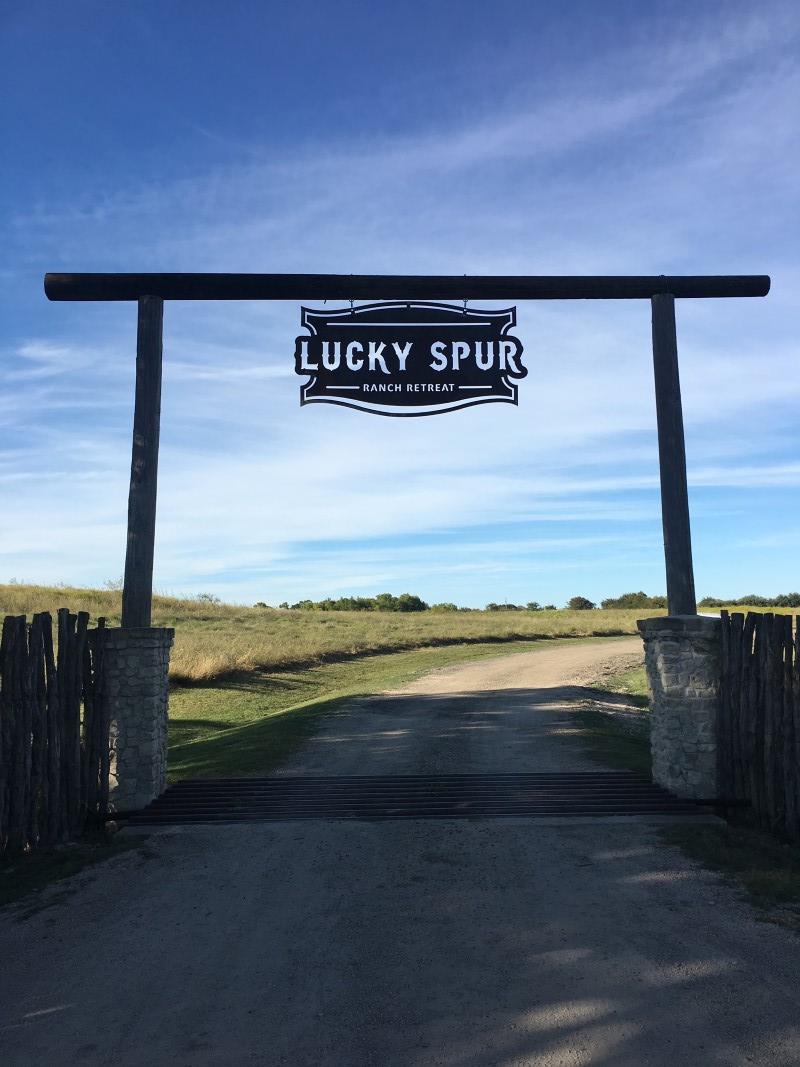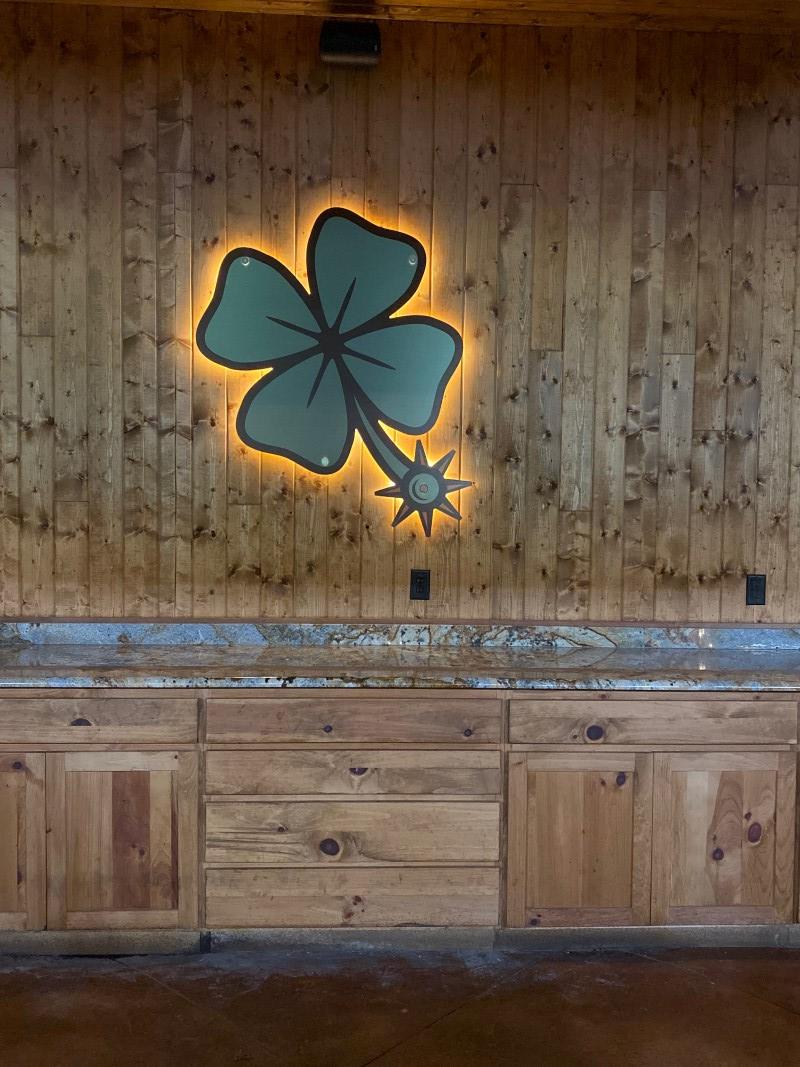 Other branded materials were added around the property, including Lucky Spur logo decals applied to the hood of the property golf cart and to the door of the vintage truck used as decor on property. The custom logo was incorporated into business cards, matchbooks, brochures, dining area informational signs and a branded corn hole set. Garments were also embroidered with the logo for servers and kitchen staff.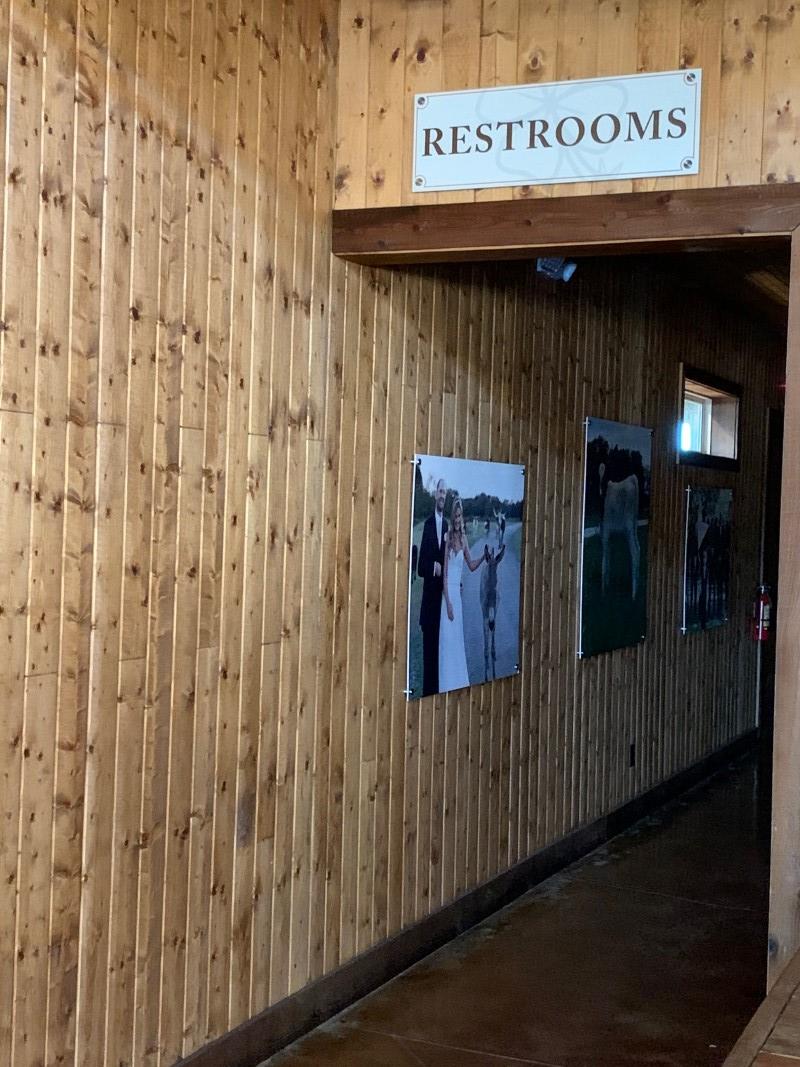 To encourage future business, FASTSIGNS assisted Lucky Spur Ranch Retreat with signs, materials and digital signage for upcoming trade show events.
The Result:
Lucky Spur Ranch often receives comments on their reviews about the great signage and how it helps them easily maneuver around the property, in addition to the branded signs being consistent throughout the unique space.