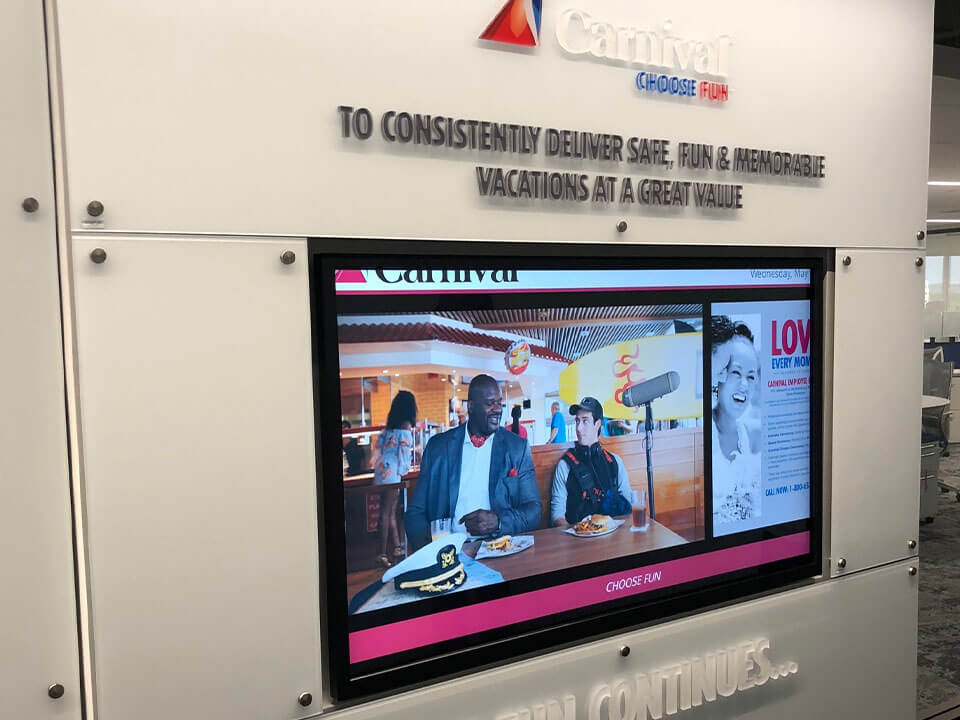 Carnival Cruise
A Custom Company Timeline: Carnival Cruise Line Case Study
The Challenge:
Carnival Cruise Line needed a timeline with a high-end, modern look to fit an area that was being remodeled.
The Solution:
An interactive timeline was designed that complements the space and is easy to maintain. Printing images directly on glassboards provided an updated look and made it easier to clean without causing scratches. To add visual interest and depth to the display, dates and logos were made from dimensional numbers and letters. Interactive touch screens placed at strategic points along the timeline provide information, company history and engagement for guests. The content on each screen can be updated as needed.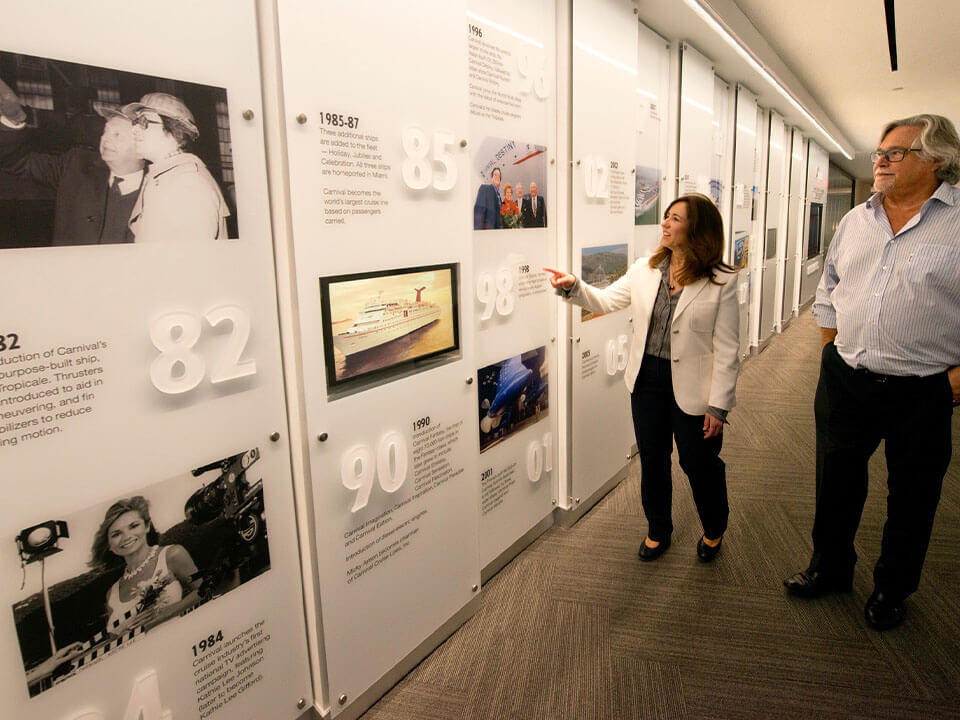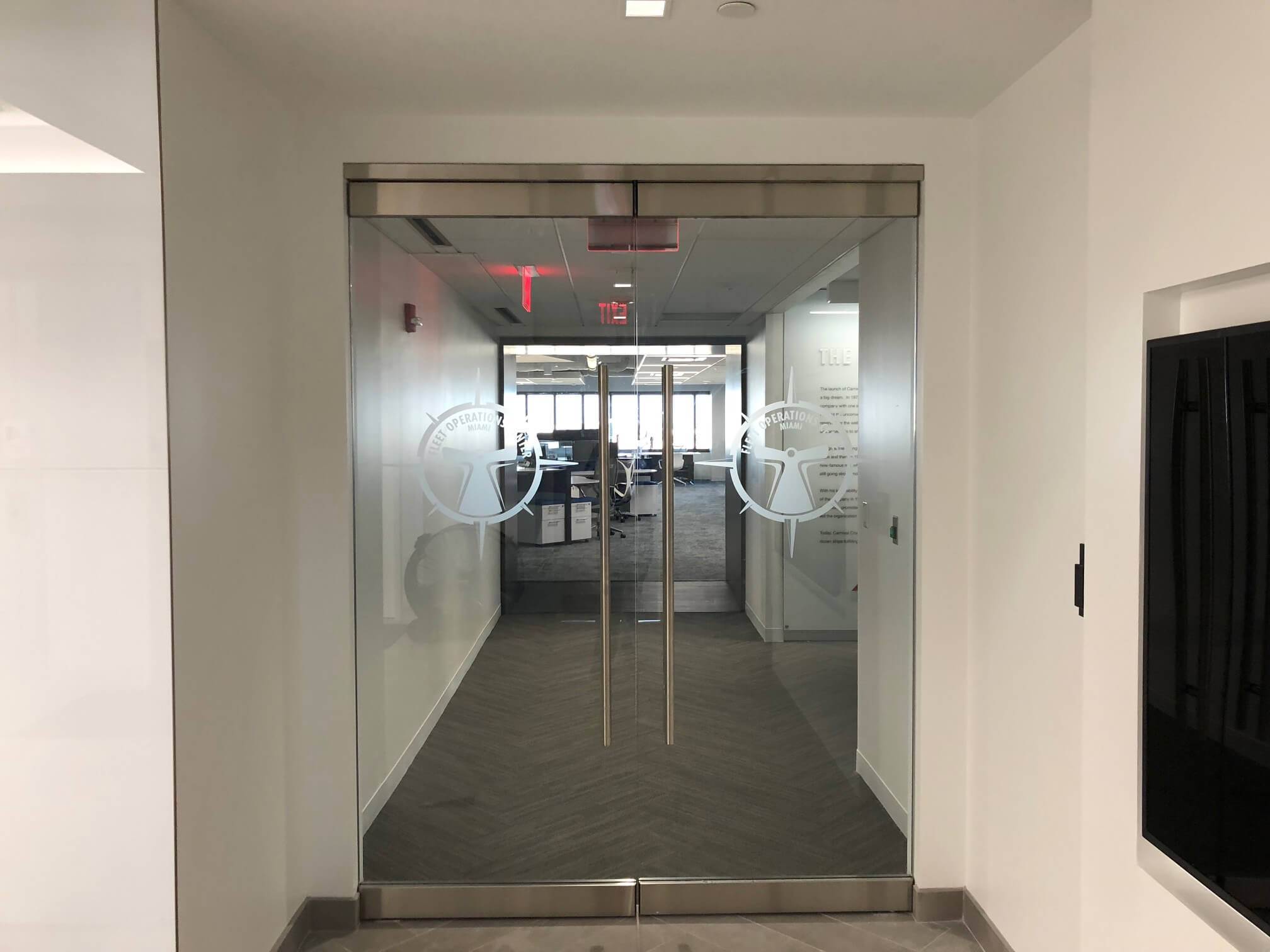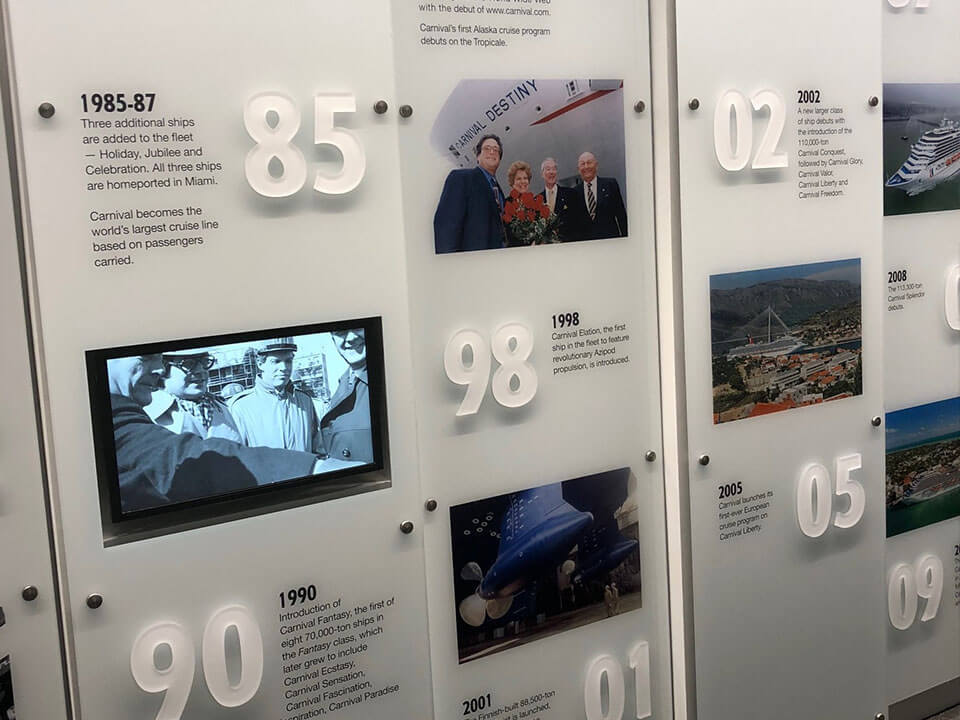 The Result:
The Carnival Cruise Line executive team now has something they are proud to show visitors. Guests can see where the company started and how far it has come. Blank spaces have been intentionally left so viewers know that there is more to come.