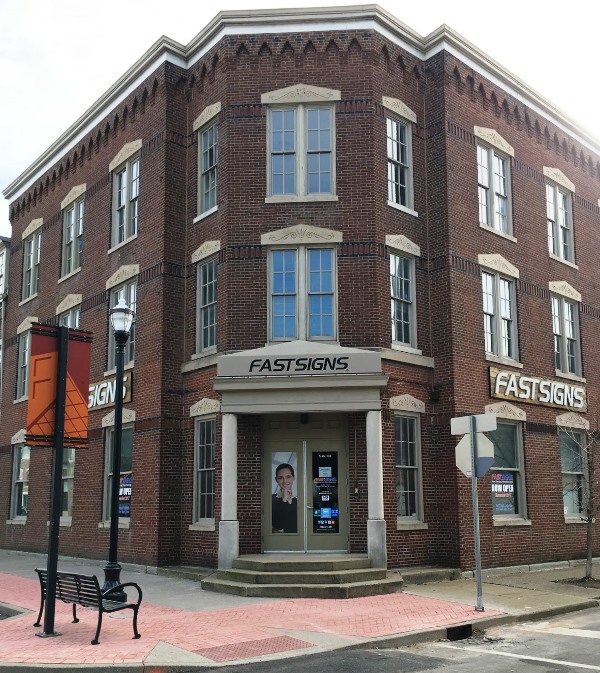 Local Franchisees Use Interior Decor to Showcase Louisville History
Home of the Kentucky Derby, acclaimed whiskey and bourbon distilleries, the Louisville Slugger and legends including Muhammad Ali, Louisville, Kentucky is experiencing a revitalization to capture the essence and majestic history of the river city. Buildings are being renovated and the Whisky Row warehouses on Main Street are transforming into retail, restaurant, office and residential space, becoming one of the "most engaging blocks in downtown."
Louisville natives and entrepreneurs Susan and Sam Cilone decided to relocate their FASTSIGNS sales offices and showroom to the bustling Main Street Historical District in the heart of what is now referred to as NuLu (which stands for New Louisville). After touring the restored Billy Goat Strut building on the corner of Hancock and Main, the Cilones knew that it would be their FASTSIGNS center's new home.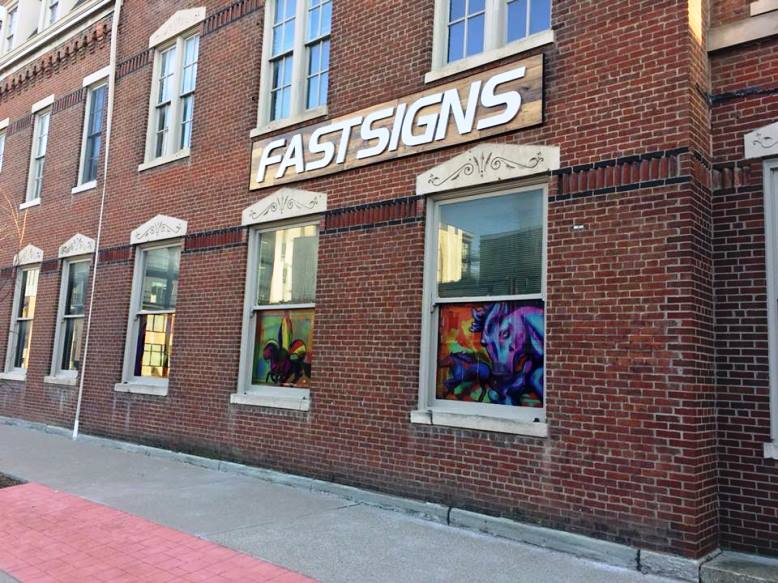 "The three story brick building is magnificent on the outside, but I never dreamed it would have such character on the inside too," Susan said. "As we opened the front door and stepped inside the lobby, we were amazed that the wooden ceiling, built in 1881, was so beautifully preserved. When we walked past the door to a vault, we instantly became intrigued with the history of the space and wanted to learn more."
There are multiple offices to accommodate FASTSIGNS of Louisville's sales team and open space for the showroom and meeting areas. An additional office with exposed, painted brick walls leads outside to a beautiful courtyard with large trees, gardens and a covered path to the parking area.
Susan and Sam's favorite room is behind a grand, 10-foot-tall solid wood door with intricate cast brass hinges, which now serves as their FASTSIGNS center's main conference room. It is covered in wood wainscoting, elaborately carved wooden ceilings, carved chair rails and a fireplace and mantel with locking cabinet doors, cast metal carvings and a large beveled mirror.
"It is as if time stood still in this room; honoring craftsmanship and preserving the 1800's architectural detail," explained Susan.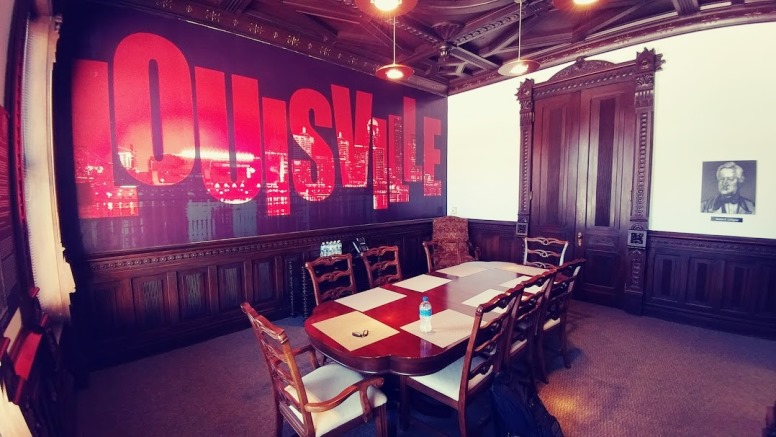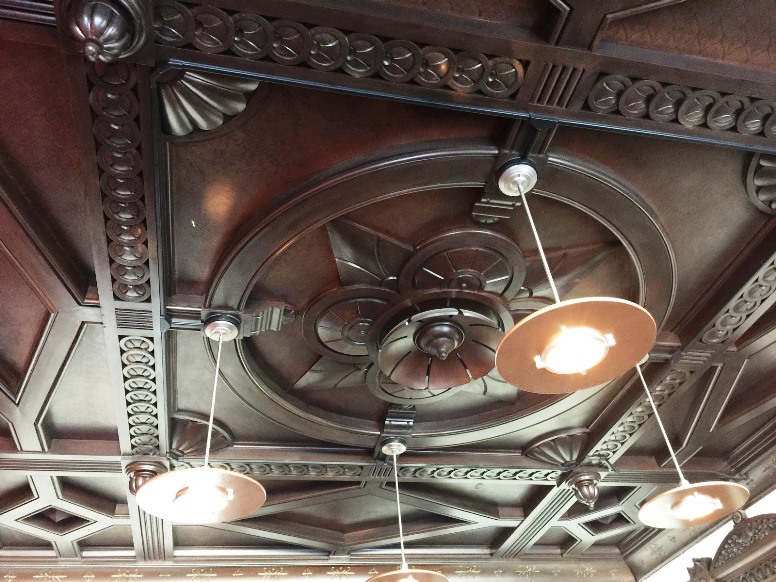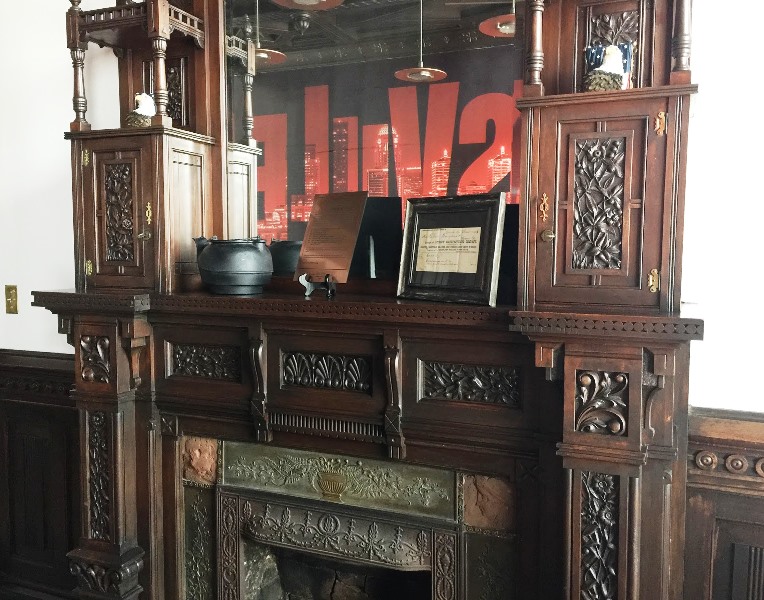 To complement the unique architecture, the Cilones wanted to visually tell the story of the building and the community throughout their new space, while at the same time, showcasing a variety of sign and graphic products and applications.
Susan spent months researching the building's history, locating photos in archives and securing permission to display them in the new space. The name, Billy Goat Strut, originates from the 1800s when people would race billy goats in the nearby alley. To communicate this, FASTSIGNS of Louisville created a wall display with a timeline of the building's history using a combination of brushed aluminium and acrylic panels, dimensional letters and printed graphics. The door to the vault was also wrapped with custom billy goat themed graphics.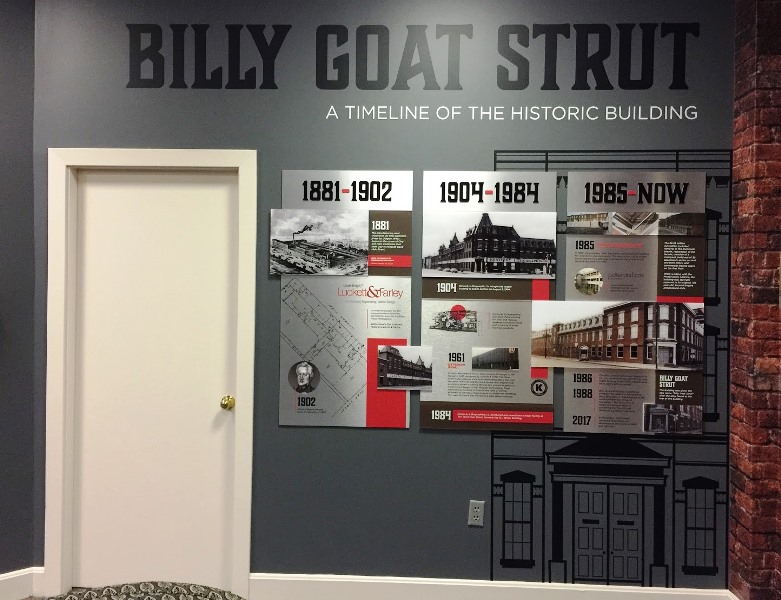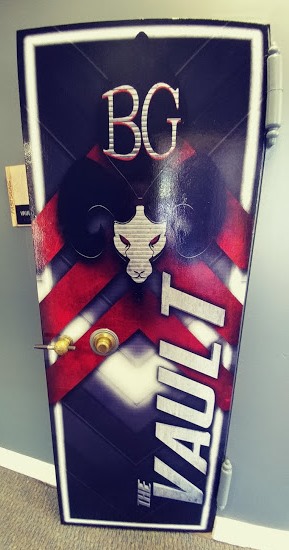 The building was first home of the Lithgow Manufacturing Company, founded by James Lithgow, an influential leader in the steel industry. In the office's main sitting area, FASTSIGNS created a large wall mural paying homage to the pioneering company and named the conference room after the founding legend.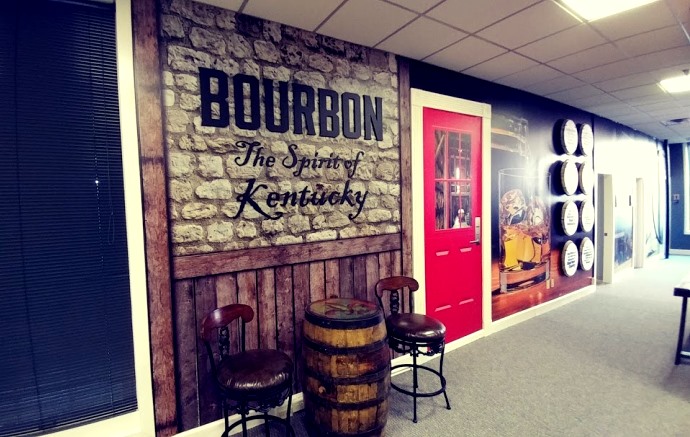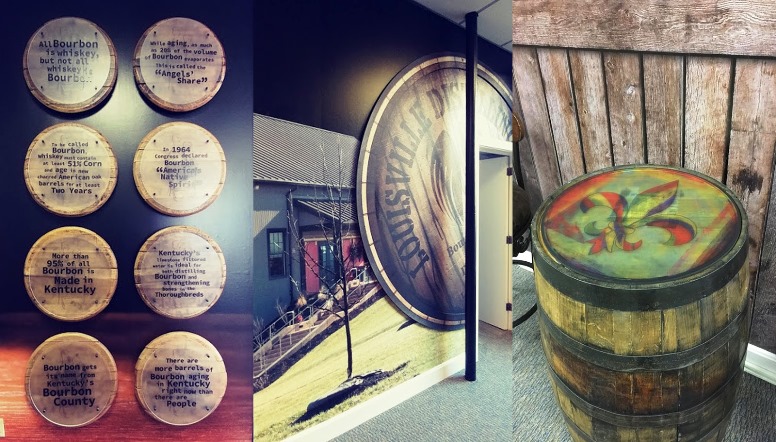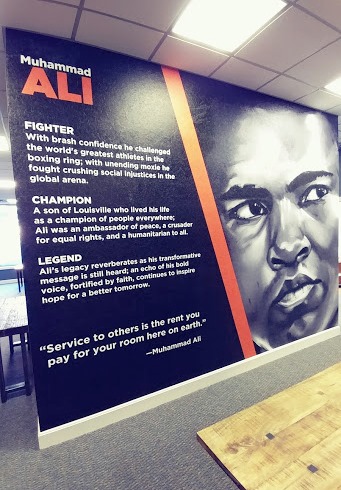 A longtime supporter of the Muhammad Ali Center, FASTSIGNS of Louisville created a wall mural paying tribute to the boxing champion and sharing his inspiring story.
From the moment you enter FASTSIGNS of Louisville's downtown office, you're taken on a journey of the city's history. Susan added, "This is an ongoing project, which will allow us to demonstrate new products and tell more stories of Louisville."
FASTSIGNS of Louisville is owned by Susan and Sam Cilone