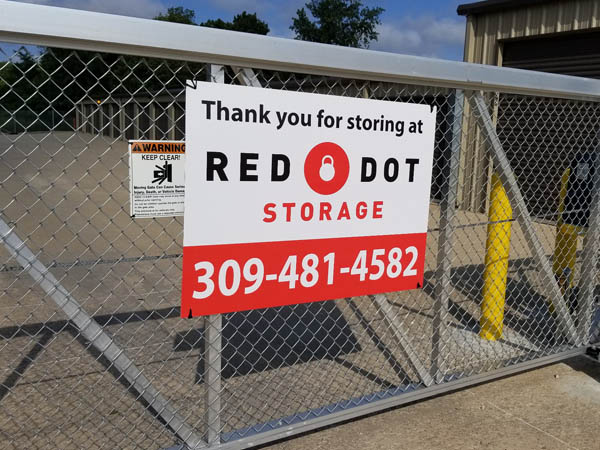 Red Dot Storage
Providing Consistent Branding for Multiple Locations
The Challenge
Red Dot Storage more than tripled their number of locations in a year's time through an acquisitions program. Each storage facility had to meet the Red Dot Storage branding standards and communicate a variety of messages, despite having little facility standardization.
The Solution:
FASTSIGNS® worked with Red Dot Storage to design a standardized sign and graphic package for each facility in 11 different states throughout the Midwest. For the exterior, each facility received branded, informational safety- related gate signs, as well as door decals and entry pass code instruction signage. A self-service business model, each facility was given signs that display the available storage unit sizes and how customers can determine the amount of space needed. Each Red Dot Storage location was also provided easy-to-apply wall graphics in the shape of a red dot to extend the brand and feature informational tips. The sign package was topped off with routed "new ownership" circle plaques and banners with promotional move-in introductory offers printed on them.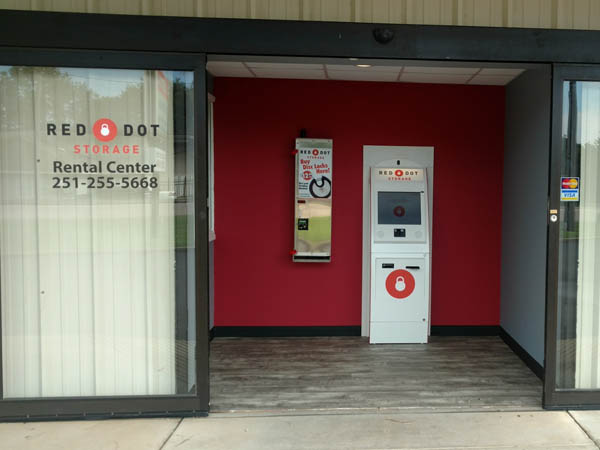 The Result:
A total of 123 sign packages were created, packaged and shipped by FASTSIGNS to 17 regional managers. "The success of this program made the conversion challenge much easier and faster," said Peggy Heiman, Director of Field Integration at Red Dot Storage.
FASTSIGNS of Arlington Heights, IL is owned by David Becker and Gerald Becker.