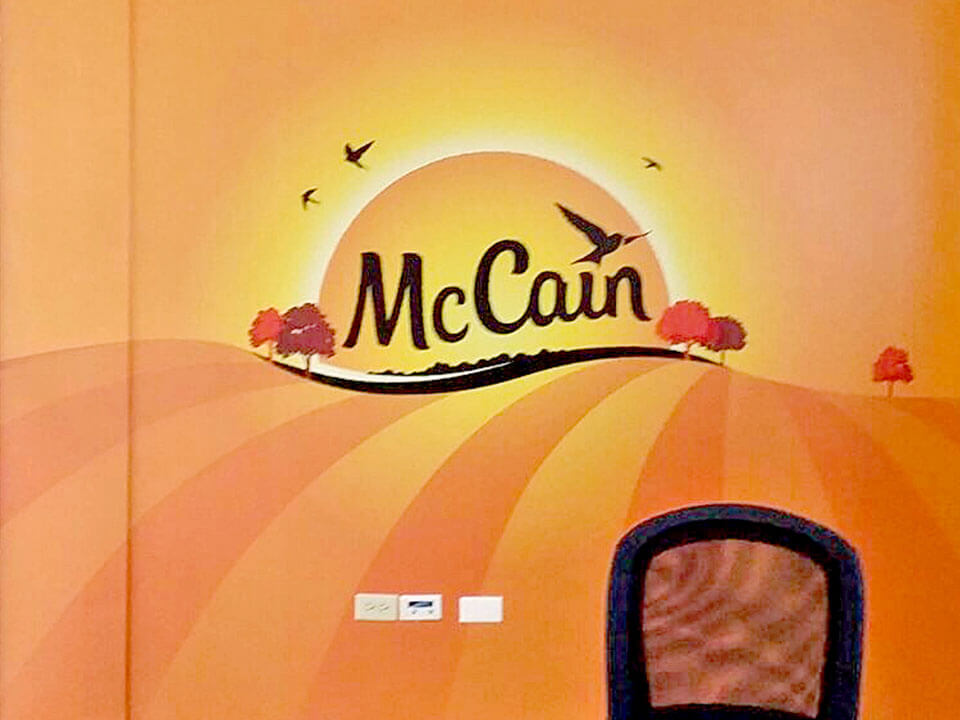 McCain Foods
Transforming Global Headquarters From a Blank Space to a Branded Environment
The Challenge:
When McCain Foods in Guaynabo, Puerto Rico needed to extend their brand image at outdoor events and in grocery stores that sell McCain products, they took their challenge to FASTSIGNS®.
The Solution:
FASTSIGNS created a variety of wrapped and branded displays and custom sample carts for promoters to give samples and encourage sales on-the-go. This included wrapping store freezers that house McCain products and adding graphics to glass doors of the refrigerated section and point of purchase signs for coolers. Additionally, dye-sublimation printed aprons were created for promoters to wear, and branded umbrellas, koozies, pens, sombreros and recyclable bags were provided to consumers as promotional items.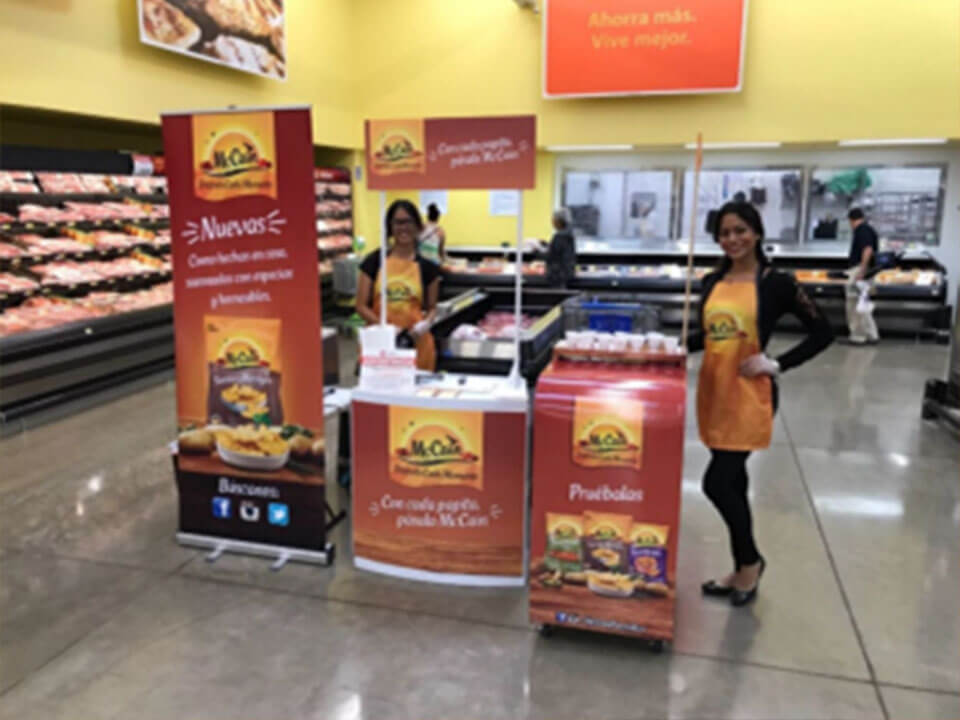 The Result: Unique, Impactful, and Custom Outdoor Signs That Matches Coupa's Brand
McCain's sales force is utilizing these signs and graphics to increase awareness of their products at events and in grocery stores. They are now executing this visual branding initiative at over 80 supermarkets, about 25 percent of the market, with the goal of having a presence in 80 percent of the market.
*FASTSIGNS of Guaynabo, PR is owned by Teresa Caballero, Jose Corujo and Juan Rivera.