USA BMX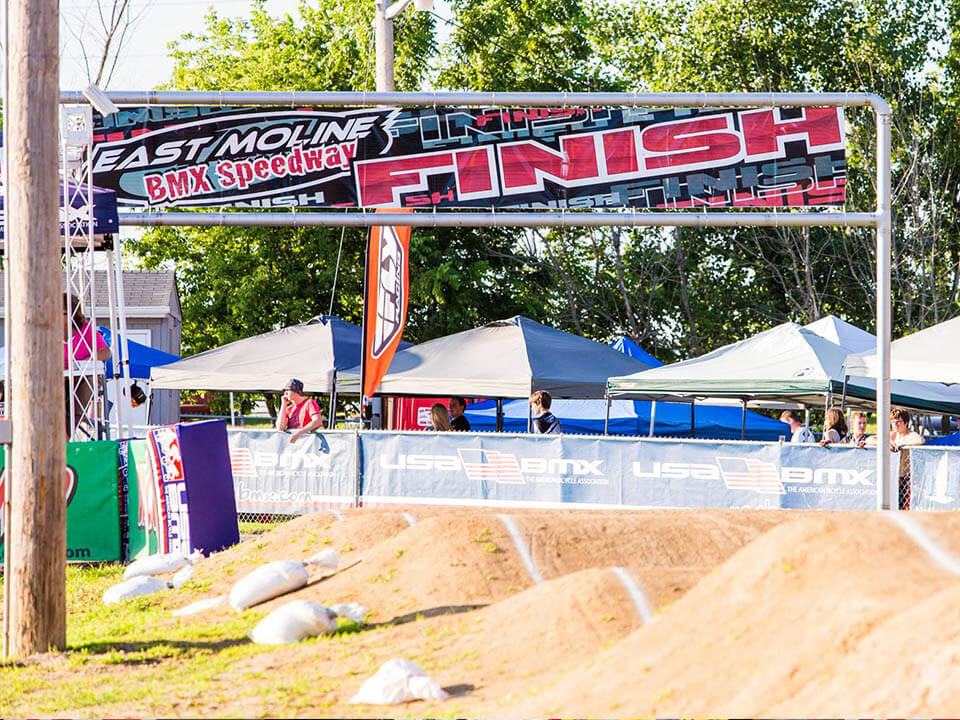 Creating Event Awareness With a Sign and Graphics Overhaul
The Opportunity
As the United States' largest BMX bicycle motocross operations brand, USA BMX hosts huge events and supports local BMX clubs across the country. Their events feature races, learning opportunities and merchandise sales on some of BMX's largest stages, creating numerous opportunities for event signs and graphics.
The Challenge
Despite the available opportunities, the organization found itself struggling to successfully utilize signs and graphics to their full potential. FASTSIGNS met with representatives from USA BMX to learn more about their concerns and goals.
"After discussing what they were trying to communicate, we developed a plan that included not only creating a consistent look and feel, but the signs and graphics that would help them achieve their goal," explained FASTSIGNS' Jerry Hoyler. "They wanted their signage to increase club membership, promote events, direct spectators around event spaces and keep visitors informed."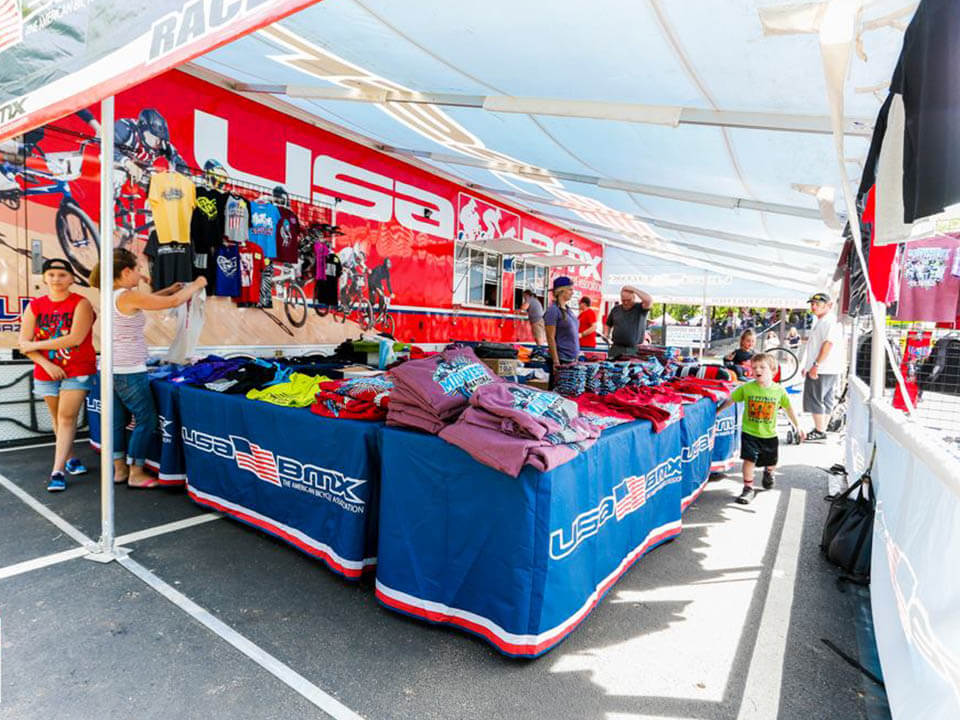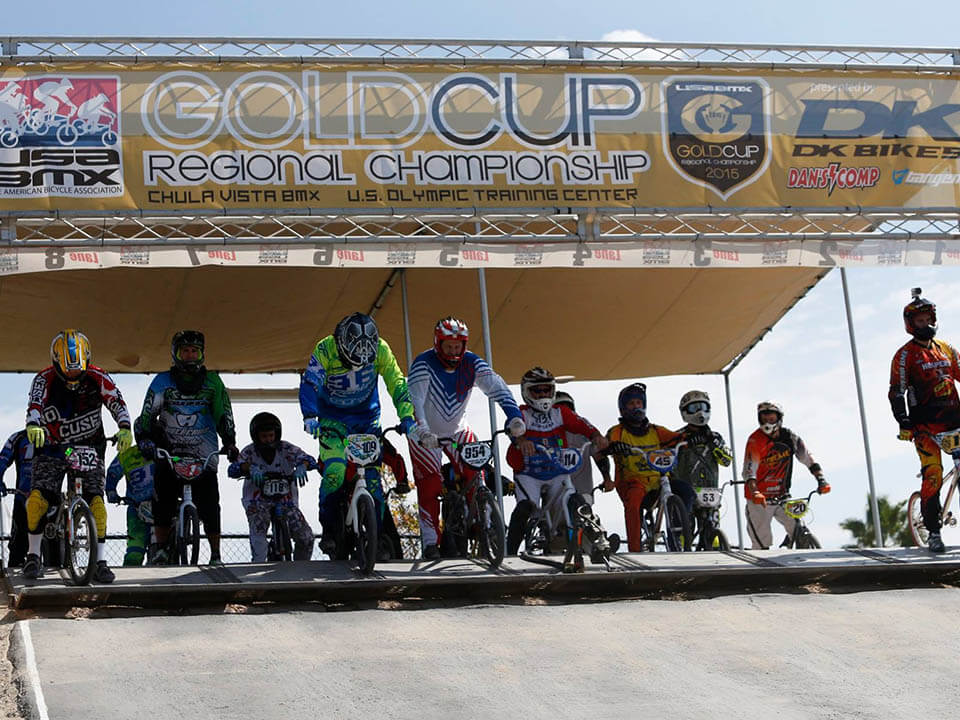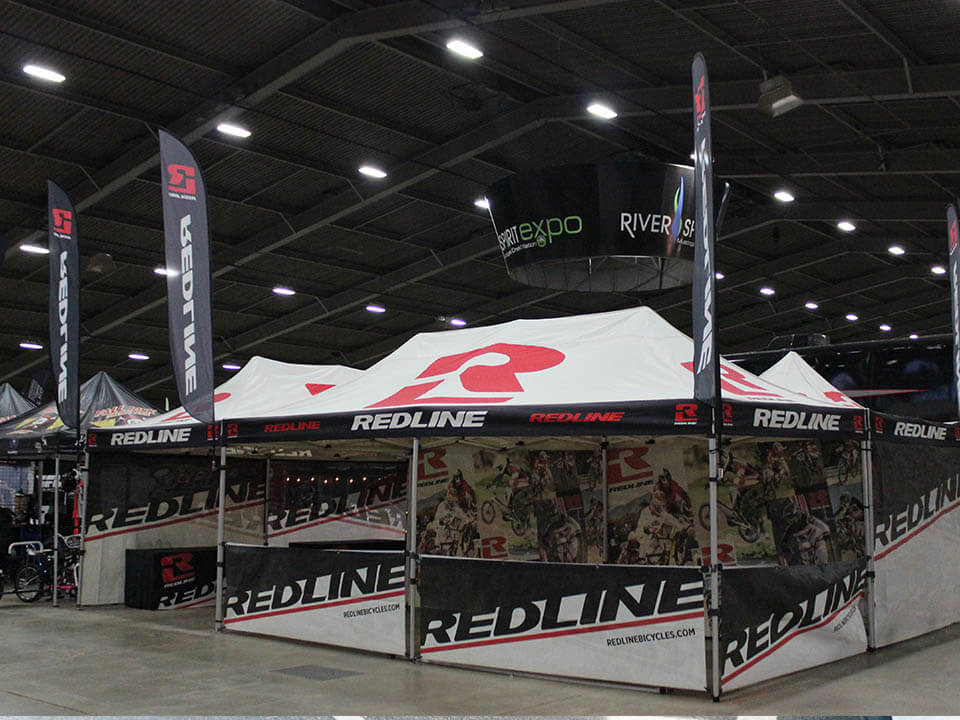 The Solution
After working up a game plan, Hoyler and his team knew they needed to start with a complete overhaul of the current USA BMX graphics. Because the organization was represented at events across the county, incorporating a sense of visual uniformity at each event was one of the most important factors in creating an effective, easily identifiable sign and graphics program for this client.
One of the first places the FASTSIGNS team updated images was on the various vehicles used by the organization. With so much equipment to transport, USA BMX and their many event partners use large trailers and semis to travel between events. By wrapping these vehicles in eye-catching graphics, FASTSIGNS was able to help the organization advertise their sport, even as they are moving between cities.
Once USA BMX arrives at an event location, they have an arsenal of displays and graphics to set the scene for the occasion. FASTSIGNS produced event tents, feather flags, table cloths and banners to greet and direct visitors in the vendor areas. Inside the race arenas, FASTSIGNS provided everything from mesh start/finish line banners and barricade graphics to oversized presentation checks for the winning racers.
By using design elements consistently across the signs and graphics, FASTSIGNS was able to create a cohesive, branded look to make it clear that the entire event is a USA BMX event, regardless of where it was held. The designs used throughout feature inspiring graphics of BMXers in action or down-and-dirty graphic elements to reinforce the sport's adrenaline-pumping image.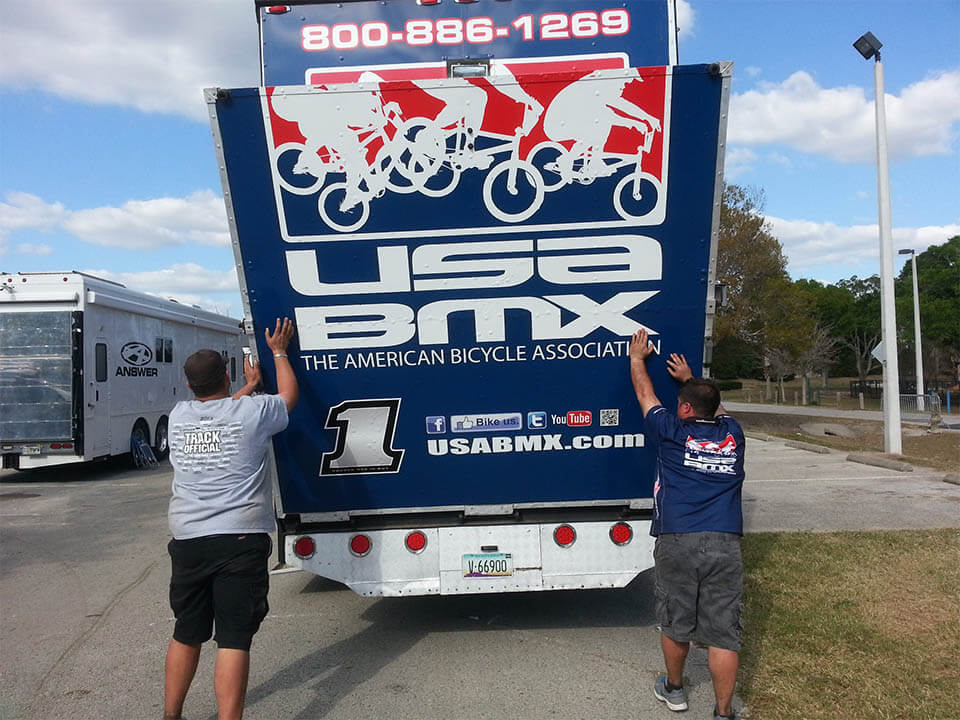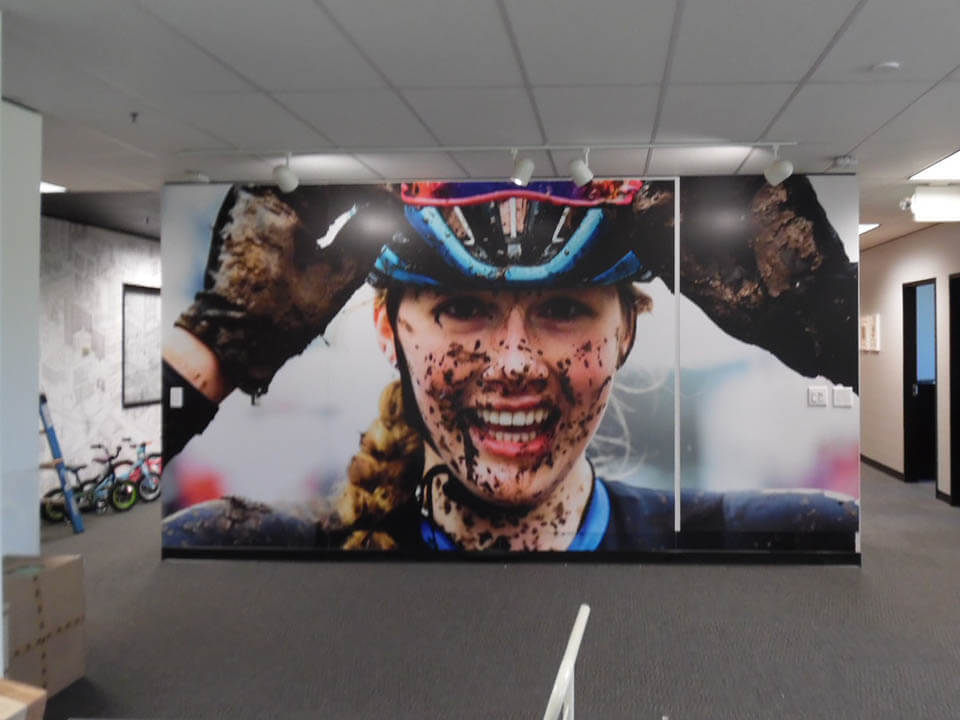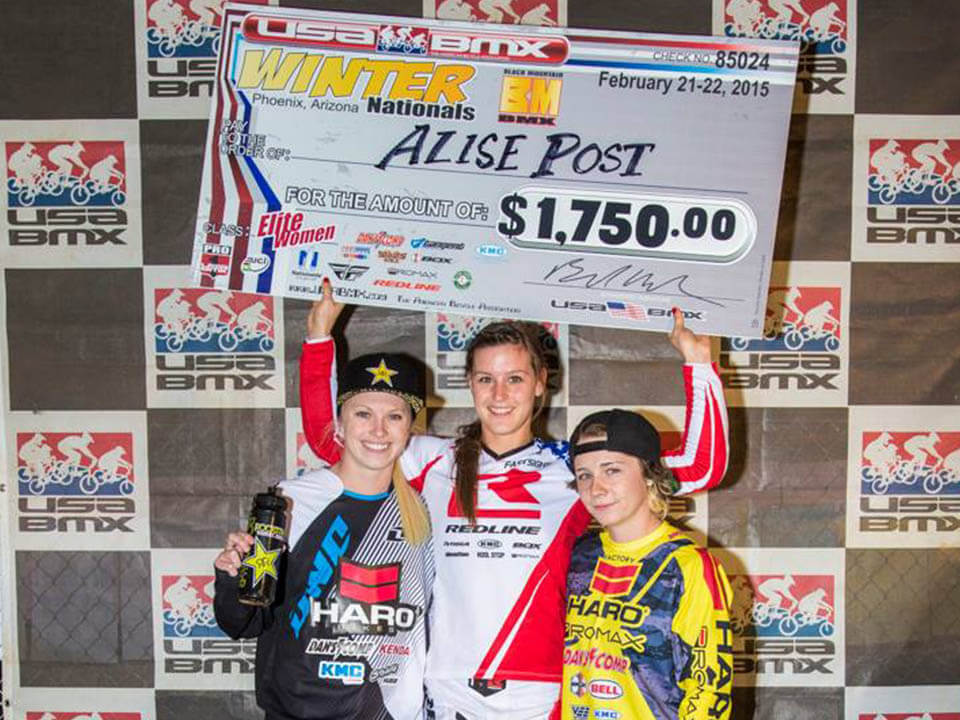 The Result
"It was very exciting to take part in the overhaul of USA BMX's signage," said Hoyler. "Every year, they task us with new and unique challenges. Finding solutions for them has been a lot of fun and our client is always impressed with our quality, service, project management and timeliness."

Since implementing the new signs and graphics, every venue has reported growing event attendance, as well as an increase in membership within the local BMX clubs. By providing unifying, memorable graphics, FASTSIGNS was able to help brand the events and communicate in the environment that USA BMX was seeking.