Equipment
Signs of Growth as Local FASTSIGNS Purchases New Printer
FASTSIGNS® of Manchester, CT recently added a state-of-the-art UV flatbed printer to its equipment lineup.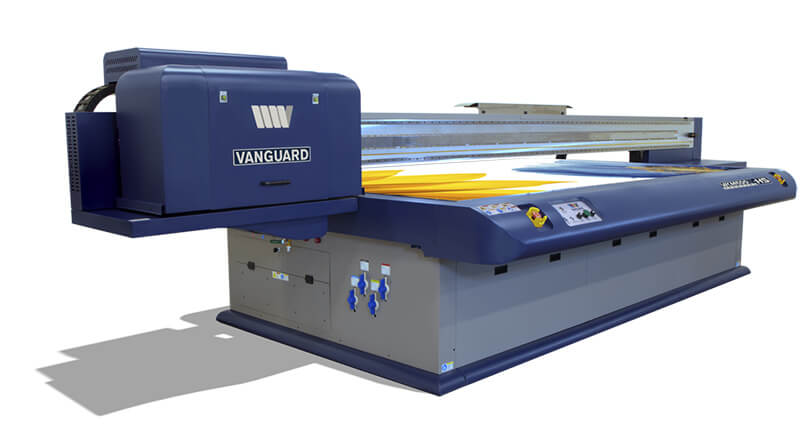 With the acquisition of the Vanguard VKM600 UV flatbed printer and significant remodeling to our space, we can provide our customers with even higher quality signs and graphics, in a faster amount of time. Our new printer prints six times faster, about 1280SF an hour, at an extremely high quality, which will help us as we continue to grow our business and meet the high demand for signage in the Greater Hartford area.
With the new printer, we have the ability to print white! What do you do with that, you ask? The answer, of course, is anything you want! White ink capability dramatically expands possibilities, especially for flatbed-style printer. With the Vanguard we have the ability to not only print everyday signage, but also wood, metal, polycarbonate, aluminum, acrylic, glass, mirror and so much more. The VKM600T-HS's ability to print on media up to 4" thick, opens up a world of opportunity and possibilities.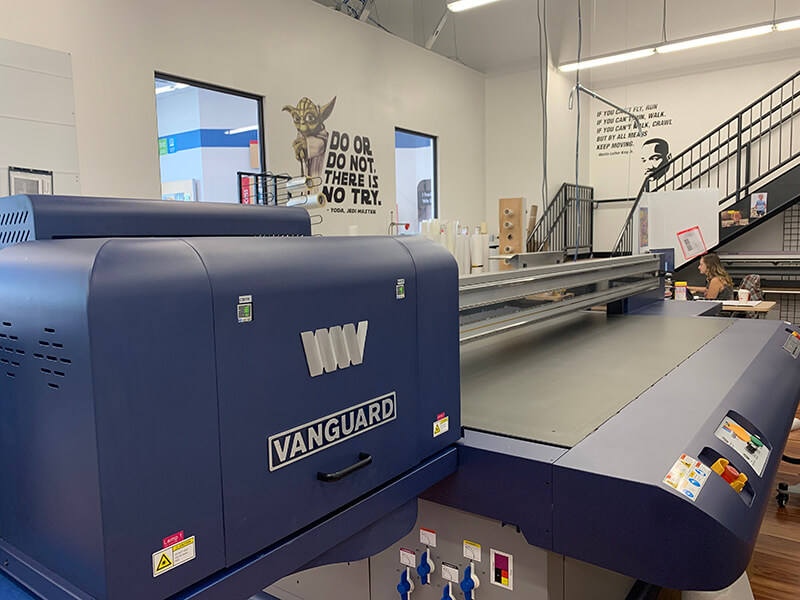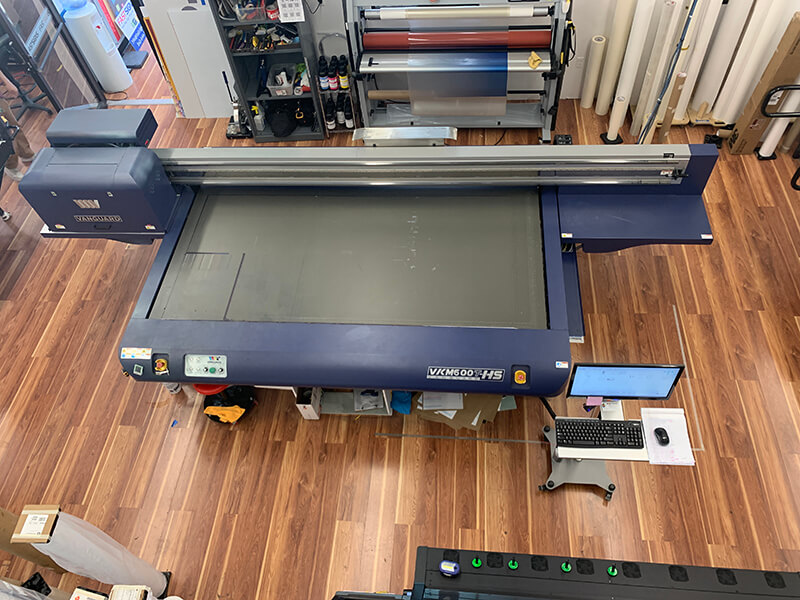 Vanguard Digital Printing System's VKM600T-HS printer is the most advanced 4' x 8' flatbed on the market today. It combines the latest state-of-the-art Konica Minolta 1024aSHE print head technology and high speed electromagnetic drive delivering unparalleled speed, resolution and quality.
FASTSIGNS® of Manchester, CT provides a wide-range of visual communications solutions to local businesses, organizations and events, including wall, window and floor graphics, banners, tradeshow displays, directional signage, vehicle graphics and more.
---
Signs of Continued Growth as Local FASTSIGNS Purchases New Router and Digital Cutter
FASTSIGNS of Manchester recently added a flatbed digital cutter & router to its expansive equipment lineup. The addition enables FASTSIGNS® of Manchester, CT to keep up with the increased demand in the marketplace for custom shaped and high quantities of signs needed fast! When a customer comes in with a really creative and interesting idea, nothing makes us happier than to say 'yes, we can do that!'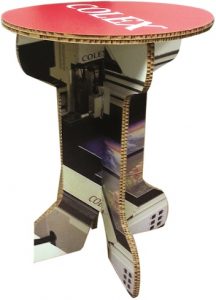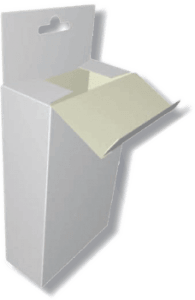 The Colex Sharpcut is the most versatile Flatbed Cutter, which has automatic knife cutting, creasing and routing operations. The Sharpcut production power and quick tool change ensures on-time delivery, even for the most complex jobs. Whether the job requires cutting sheets or rigid materials, the SharpCut always delivers clean, smooth and accurate edge quality. Acrylic edges look almost polished as they come straight off the cutter!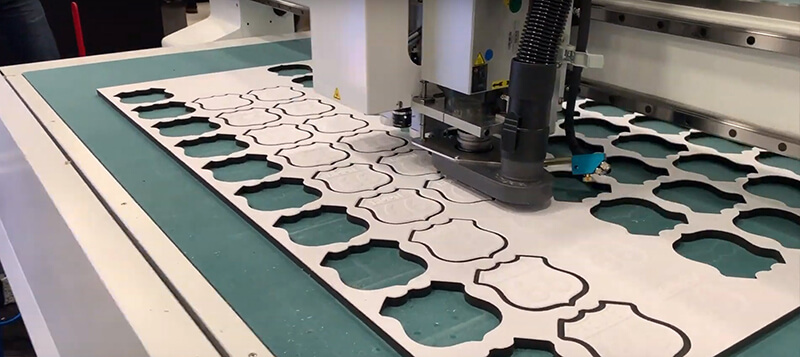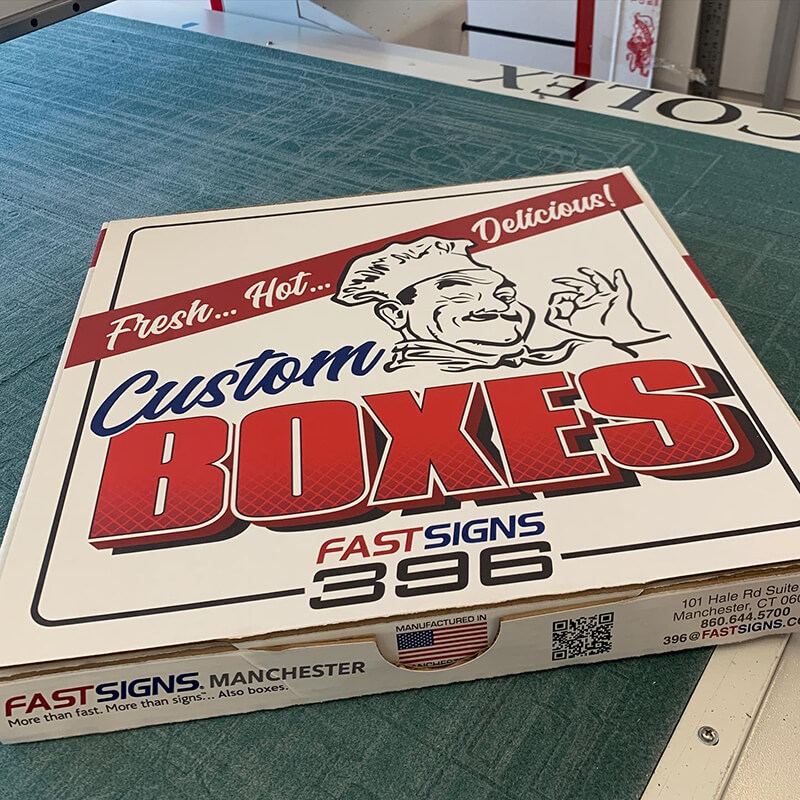 With the addition of a flatbed cutter, FASTSIGNS® of Manchester, CT can easily produce a variety of products such as dimensionally cut letters, kiss cut decals, high volume orders of foam or coroplast signage, 3 Dimensional product POP displays, boxes and other packaging needs, 2-Dimensional signs, engraved wood, custom cut and etched acrylic or metal. The Colex cutter makes a great thing even better by offering sharp, crisp, laser-precise cuts on larger and thicker materials with virtually no limitation in shape.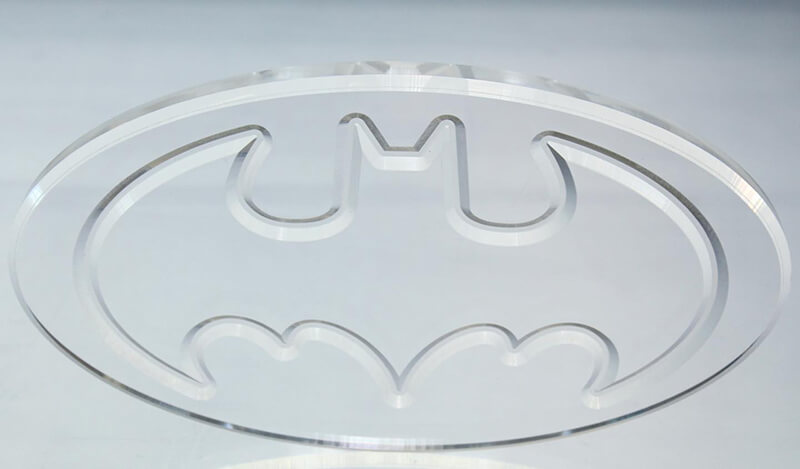 This is big news for FASTSIGNS® of Manchester, CT, literally and figuratively. We pride ourselves on pushing the boundaries of what we can do for our customers, regardless of budget or quantity. Adding a machine as versatile as this greatly expands our ability to create custom, one-of-a-kind graphics with unmatched quality, all at very affordable prices.