Doug Brauer has led quite a varied, productive professional life—yet one that has led him to finding sign-making success. He first worked at a publishing company for fifteen years before moving into sales at an auto dealership for three years. However he yearned to venture back into the graphics industry while still being able to fine-tune the art of salesmanship he was crafting.
Brauer decided his best option would be to join a sign-making franchise that would enable him support to get up and running. So after researching and analyzing business models, he opened a FASTSIGNS location in Appleton, Wisconsin.
That was twenty-two years ago.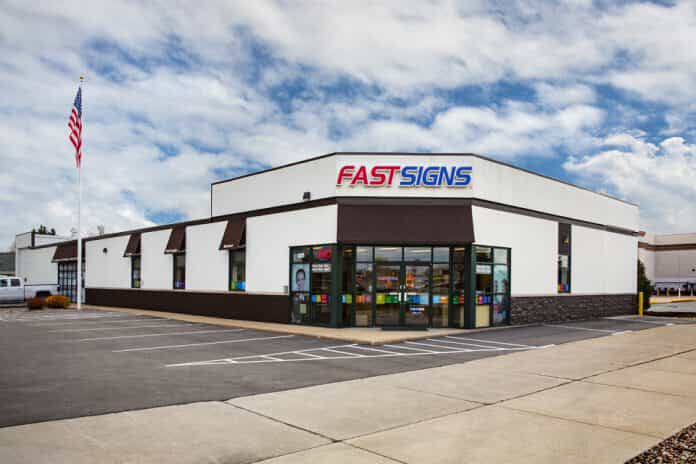 Flash-forward to today and Brauer now owns and operates two FASTSIGNS (the other located in Green Bay, which he purchased four years ago). Both shops are G7 Certified, a 3M Certified Printer, and a 3M Certified Installer, and according to corporate headquarters, they are some of the leading sales generators in their system.
They currently have nineteen employees in Appleton and six in Green Bay. "If you get a good employee, treat them well and pay them well," says Brauer, "and they'll be happy and take care of you. We have long-tenured people here. In fact, I have one employee who has been with us since day one."
It Takes Two
Although having two sign shops might seem like a daunting task, Brauer finds there are advantages to doing so.
"You can share employees back-and-forth at times. It's also important to have a good manager in our Green Bay location whom I can rely on day in and day out—Amanda Pahl who started up with us in Appleton," he says. "We can also share equipment with the other stores and vice versa."
Speaking of equipment, Brauer doesn't purchase hardware just to have it; instead, he picks pieces out based on his customers' needs.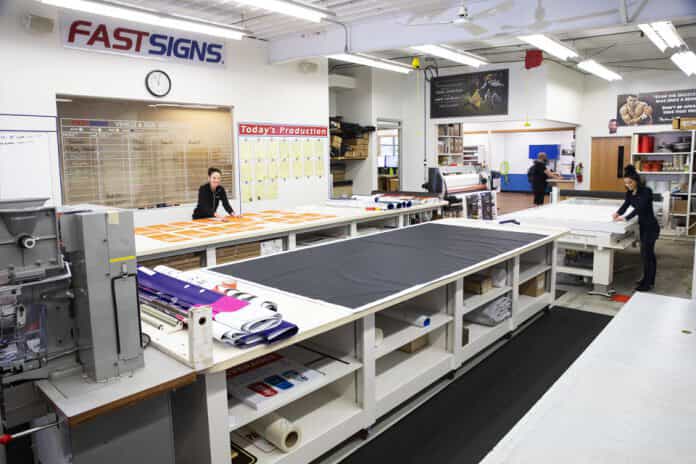 The Appleton location features HP Latex 850 and 360 roll-to-roll printers, an Epson SureColor F-6200 roll-to-roll printer, an HP 750 flatbed, a Zünd cutter, a Gerber 408 router, as well as laminators and plotters; the Green Bay shop runs with an HP 500 roll-to-roll printer, an Epson SureColor F-600, and laminators and plotters.
"I try to grow our business with our customers. When we make an equipment decision, I do so 100 percent listening to what our customer has to say," he says.
One new piece of hardware that will be implemented at their Appleton location is the new SwissQ flatbed printer. In fact, they'll be the first FASTSIGNS in the country to own one.
"We're excited because it offers great speed and quality, and it has features we don't have right now," says Brauer. "It will be the most expensive piece of equipment we have in our shop, but we will have enough projects for it to make a quicker return-on-investment, especially since we're doing more work with ad agencies."
Both FASTSIGNS at Work
Brauer's FASTSIGNS centers have produced a lot of ADA signage, fleet graphics, and point-of-purchase displays. They cater to a lot of construction companies, and because of expansion in the area, Brauer has noticed an increase in wayfinding projects, which they've ridden to sales success over the past year(s).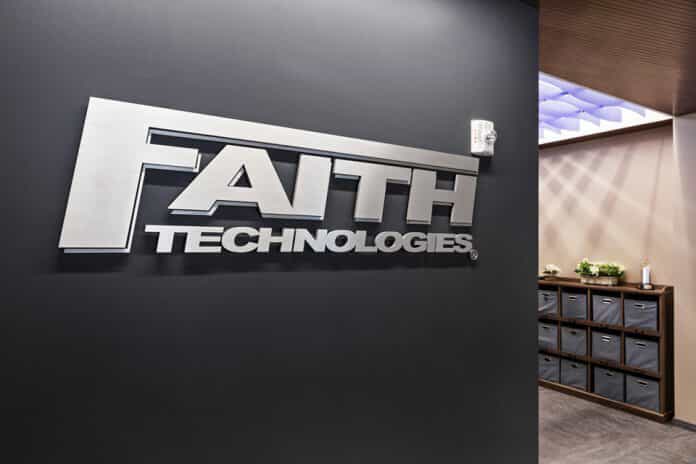 One of the biggest projects both of Brauer's FASTSIGNS locations worked on recently was coming up with multi-facted branding signage solutions for Faith Technologies, a national leader in electrical planning, engineering, design, and installation. The request was to "improve the client/prospect experience, enhance industry awareness, improve job safety, and simplify ordering on a national level" at their new, soon-to-open headquarters.
Since this project was going to be a blank canvas, Brauer's FASTSIGNS could really show off the amount of signage they could create. They started with face-to-face discussions with Faith Technologies executives to find out what challenges and concerns they had. FASTSIGNS then started working on developing "broad-scope" visual communications solutions, both inside and outside the box, making an emphasis on constantly showing these executives how everything would come together.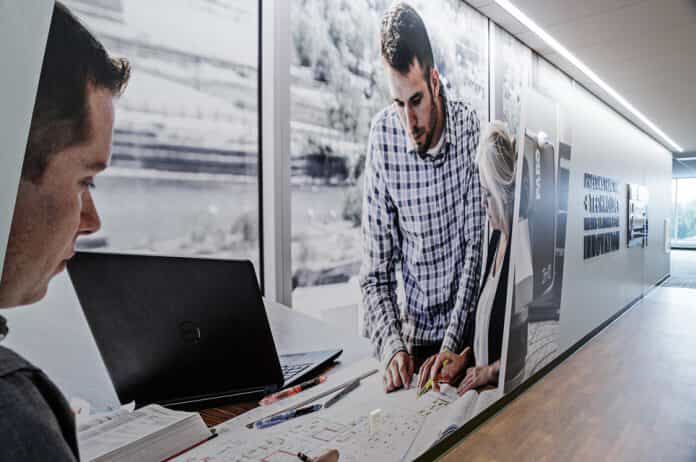 They came up with a combination of dimensional letters and multi-layered acrylic displays combine to feature Faith Technologies' core values and project case studies. Dimensional wall murals and canvas artwork were created that emphasized the company's focus on investing in and building an experienced team, as well as providing comprehensive products and all-inclusive services. (Note: See more photos of this project below.)
The project ended up taking a whole year to complete, just ending at the beginning of 2018, but it has led to a successful ongoing relationship. Today Brauer's FASTSIGNS produce signs and graphics for all of Faith Technologies' job sites—providing construction site signs, hard hat certification decals, electrical hazard awareness magnets, dry erase boards, etc.
Thoughts from the Owner
Overall Brauer has found that the most satisfying thing about working in the sign industry is solving problems and creating solutions for his customers, and the sales generated at his FASTSIGNS locations back this reflection. "All businesses need sign-making services," he says. "We can all listen, but how many of us actually hear what the customer is actually telling us? We take pride in able to do this and give the customer what he or she wants."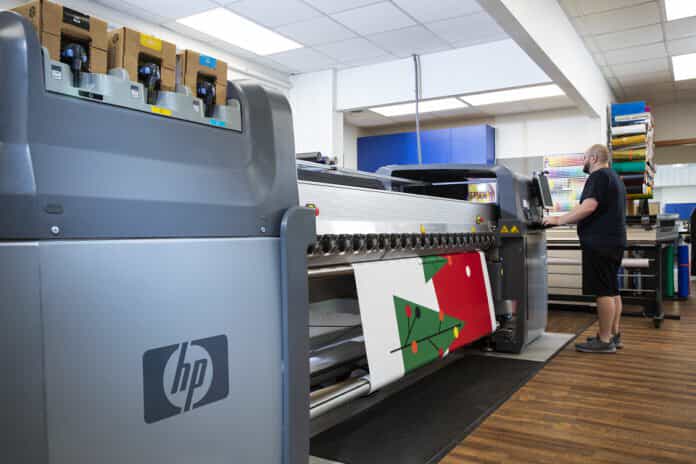 And appearance plays a key role in attracting customers and retaining employees. Brauer makes sure both his shops are spic-and-span from the front door to the back door. "We don't believe in any clutter," he says. "I want our shop tour-ready every day, so if a client or customer wants to walk through our shop and see what we're doing, we have no problems at all. And our employees also find it easier to work this way."
The future looks even brighter for Brauer's FASTSIGNS over the coming months and years, and that's a big selling point when attracting projects.
Note: Portions of this article appeared in a previously written case study.