I can spend hours at museums viewing the paintings, sculptures and artifacts, and reading about each. Recently, I was given the opportunity to go behind the scenes at the Dallas Museum of Art (DMA). The museum was in the process of preparing the International Pop exhibit.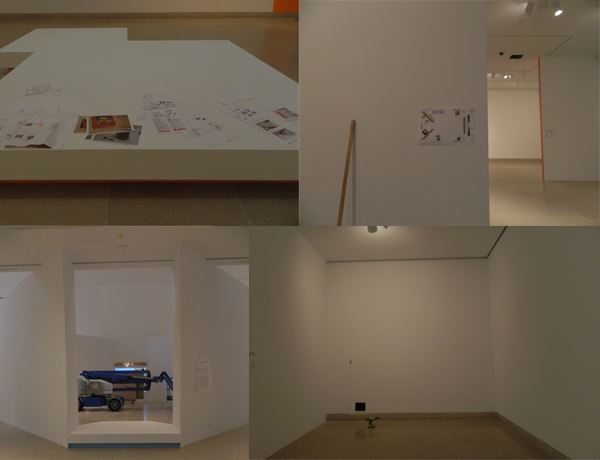 We toured rooms full of empty walls, empty platforms and sky lifts. Diagrams of how the exhibits would be laid out, along with sign and graphic copy, was taped to the walls providing a visual idea of how the end result would appear.
The International Pop exhibit chronicled the global emergence of Pop through the 1950s, 1960s and 1970s, with art from across the world. Curated by the Walker Art Center in Minneapolis, MN, this exhibit spent several months there before traveling here to Dallas. According to the StarTribune in Minneapolis, it took the Walker Art Center five years to develop. Most exhibits take years from idea to exhibition, including persuading the owners to loan the art and shipping the art to the museum—which requires an art courier to stay with the art at all time, even as it is being loaded and unloaded onto planes and climate-controlled trucks.
It took the DMA approximately a month to construct the gallery space for the exhibit and then two weeks to install the art, according to Kimberly Daniell, Senior Manager of Communications, Public Affairs and Social Media Strategy.
Once the exhibit opened, I returned to the museum.  It was amazing how the previously blank space was now transformed with art including, Tom Wesselman's "Still Life#35",  "Dinner Date" by Marisol Escobar and Ushio Shinohara's "Drink More."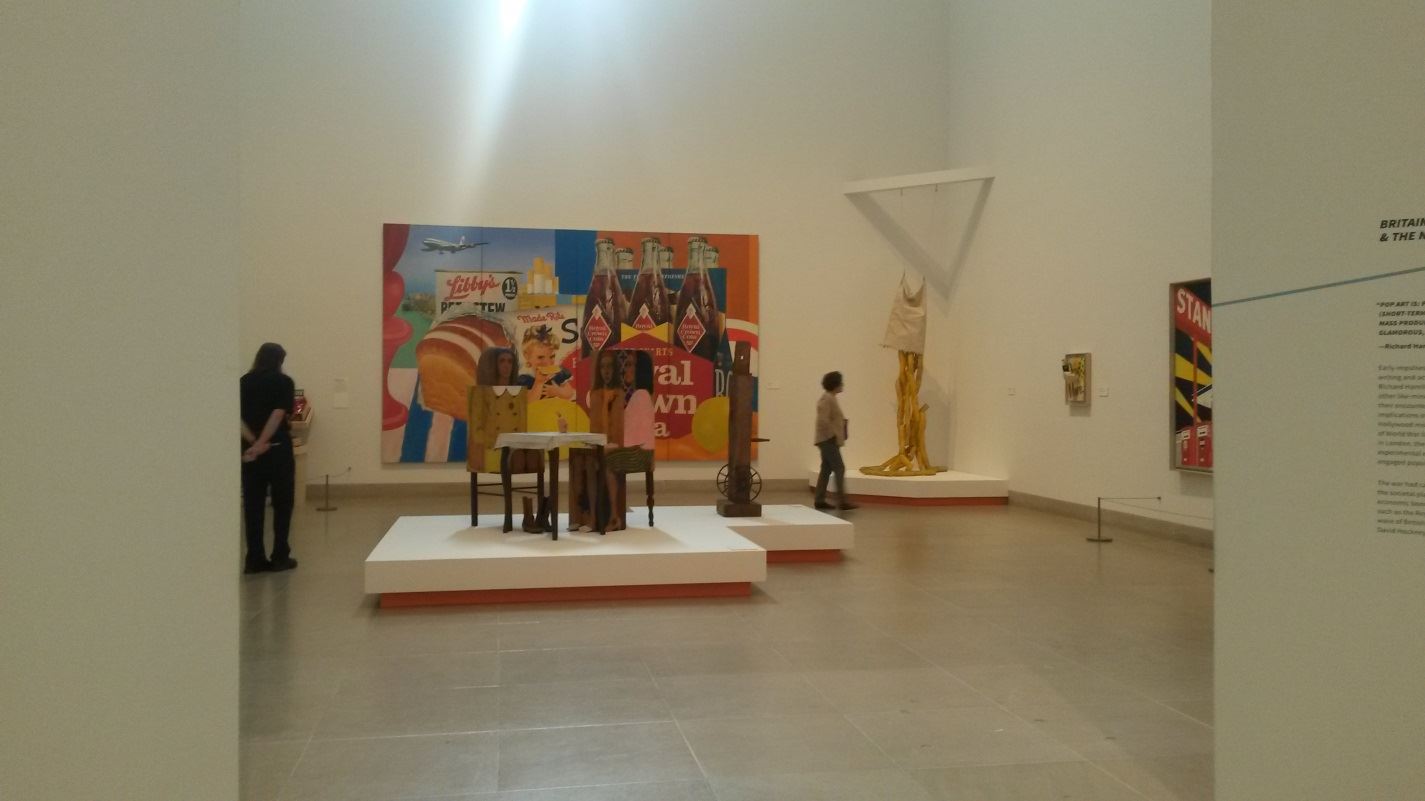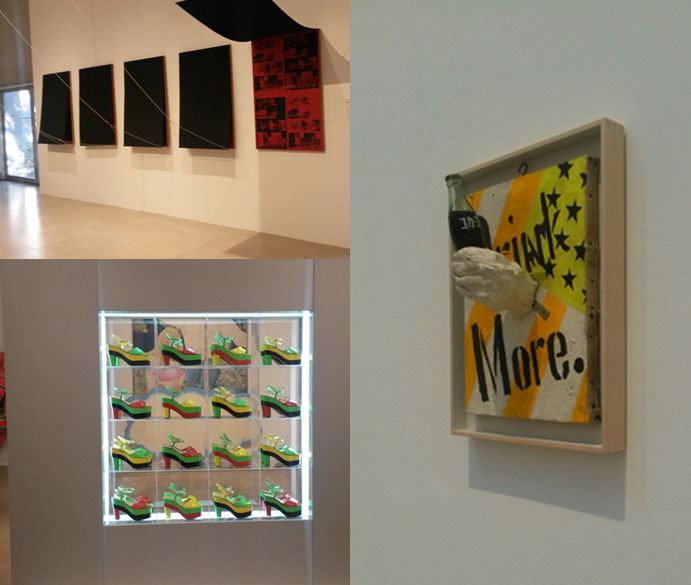 Each artist showed inspiration from advertising, brands and their effect on consumerism. Two of my favorites were  Repressao outra vez – Eis o saldo (Repression Again – Here is the consequence) by Brazilian artist Antonio Manuel for its political message and Argentinian artist Dalila Puzzovio's Dalila Doble Plataforma installation featuring platform shoes she designed. 
The museum incorporated different forms of wayfinding and identification signage to keep the installments organized and attendees flowing in the right direction. Walls were painted and displayed murals to denote the different sections and history behind them. Small acrylic signs were used to educate patrons on each artist and the history of each item on display.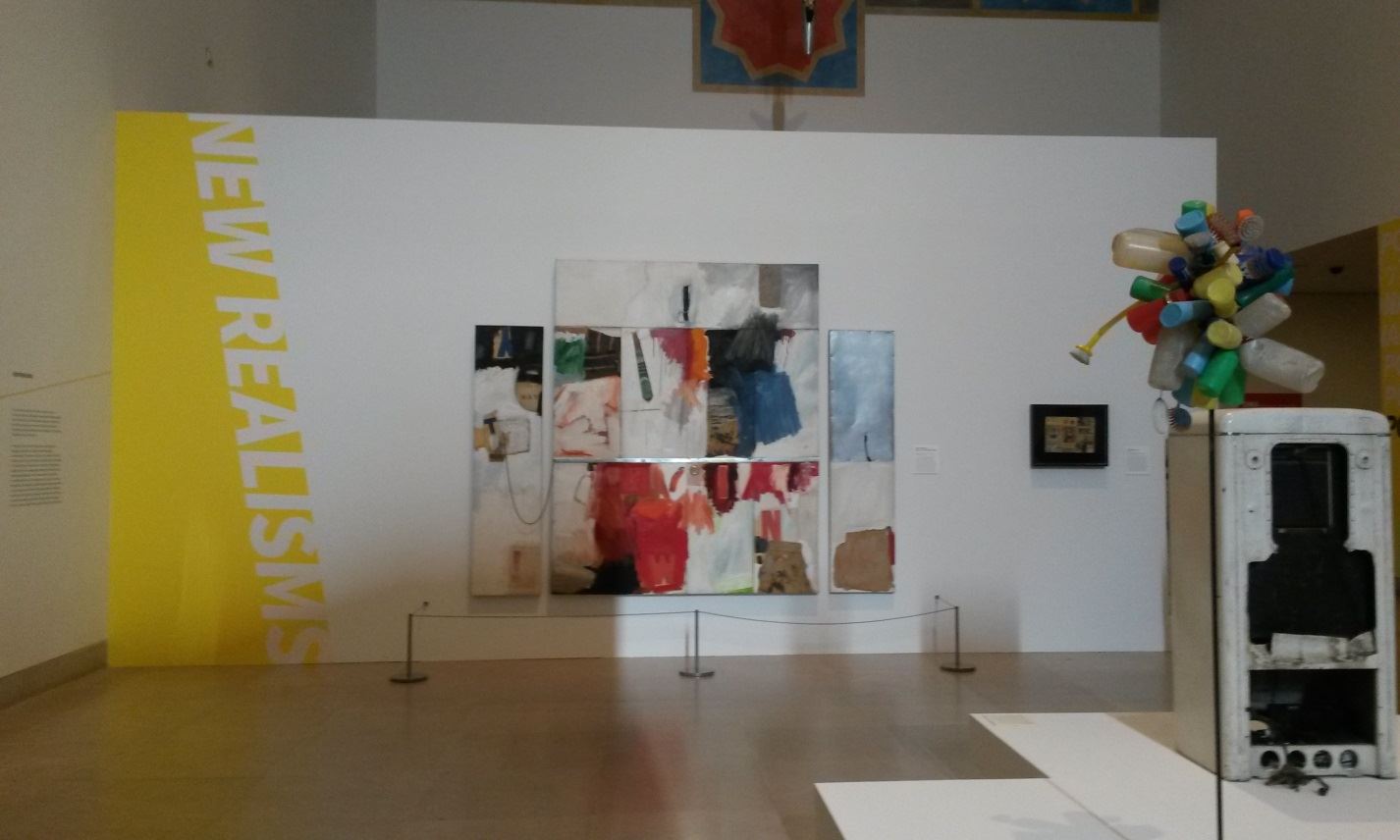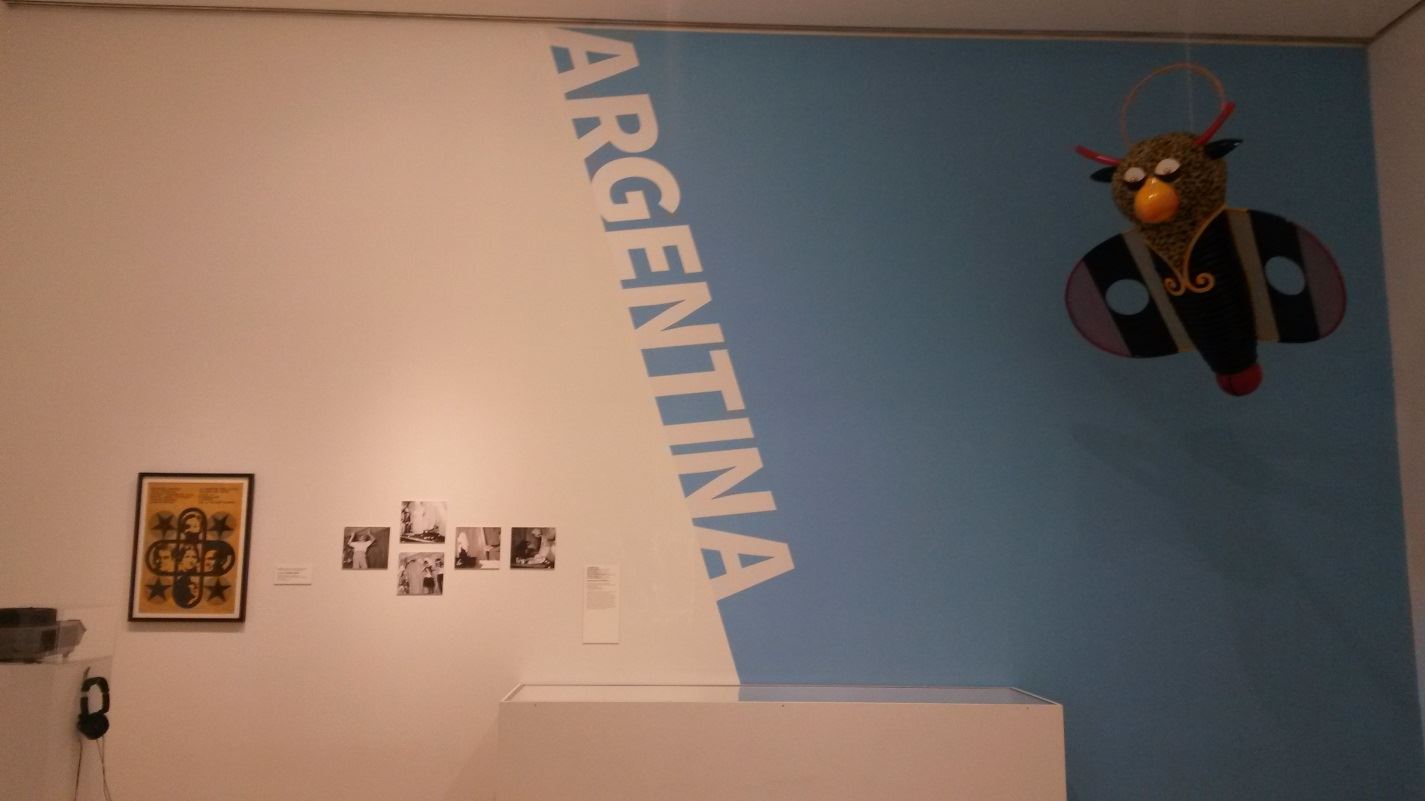 Once complete, it was a great integration of history, art and visual graphics. If you missed the International Pop show in Dallas, it will be at the Philadelphia Museum of Art through May 15, 2016.