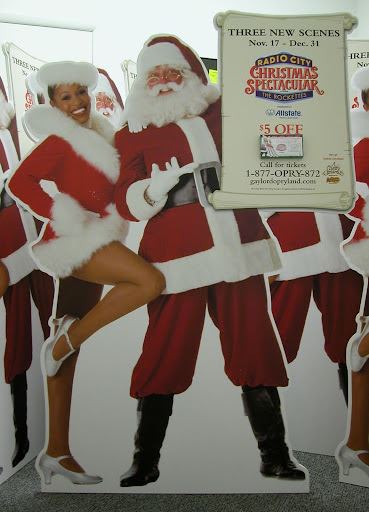 With the holiday season upon us, and one that includes supply chain challenges and labor shortages, "rebound shopping" will occur as many felt they missed out on retail experiences over the past year. But the main tip we've taken from news stories over the past few weeks is that starting early is a must. According to a RetailMeNot survey, 83% of holiday shoppers indicate they'll get started before Thanksgiving and 30% say they're starting even earlier than they did last year.
Other holiday shopping trends of import this year include simplified methods for returning items and also free shipping. So how can businesses and organizations set themselves apart in this unique holiday season? With an effective visual communication strategy for all by keeping these three things in mind:
1. Signs for savings
While some may have some extra funds due to limited time getting out and about over the past year, most savvy shoppers are still looking for a great bargain. From hanging signs to window graphics and festive cutouts, retailers can entice customers by visually communicating any deals or shipping discounts. A-frames can also grab the attention of passersby in a retail space who might just stop in because of the savings a store is offering. Banners and banner stands can also assist with your communication strategy this holiday season.
2. Signs for holiday foot traffic
With very little time and a need to move quickly through a shopping space, retail establishments can set themselves apart by incorporating signs with their customers top-of-mind. Stanchions can assist with crowd control for checkout lines while well-marked areas for different services can help shoppers move throughout the space and complete their holiday needs in a timely manner. Signs can also help highlight and point the way to departments and gift sections that might be a little off the main traffic path. It just might help them find the perfect gift they were searching for!
3. Signs for seamless pickup options
If curbside pickup or options to order online and pickup instore aren't in your business vocabulary, it's time to re-shape your plan. Click and collect options hit their heyday in 2020, and their popularity means they're here to stay. The National Retail Federation discovered that Buy Online Pickup In Store actually improved shoppers' experience for 70% of those surveyed as it increased convenience. 90% of customers claimed they were more likely to choose a store based on experience. With experience as a large part of why someone might choose your store over a competitor, invest a few moments in a holiday audit by walking around your store to assess any areas that might require more signage for a positive shopping experience. 
The holly jolly time is fast approaching. Are you ready for the early onset of holiday shoppers that have been advised not to postpone checking off their list this year? Call FASTSIGNS today for mapping out your best options to ensure a successful 2021 holiday shopping season.