Faced with matching the fast-paced world of online banking, financial institutions are looking for ways to keep their customers' attention. Financial signage, including applying graphics and digital signs, are among the most popular strategies for delivering a powerful and timely message. Bold and versatile bank signage also presents marketing opportunities where you may not expect. Here are five reasons to apply graphics to your financial institution.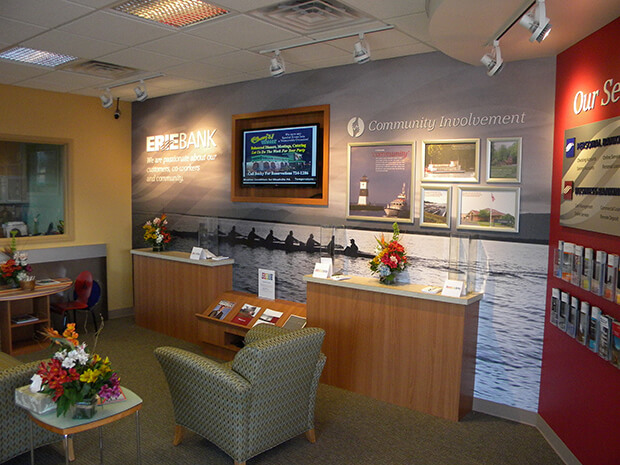 1. Customization
Wall graphics can be custom-made to fit your business needs. FASTSIGNS is capable of designing and producing a variety of financial signage including window decals and wallpaper. Place your logo, slogan or promotion prominently to motivate current clients and attract new customers. Visual graphics give your financial institution creative freedom to promote your company's vision.
2. Grab Attention
Consumers feel a stronger attraction to visual communication than to text. An attractive picture or emotional image can grab, and keep, a customer's attention. In a world where consumers are bombarded with images and messages, getting extended face-time with a current or potential customer can lead to increased loyalty and sales. Floor graphics and table tops are underused spaces that also make for creative and engaging marketing opportunities.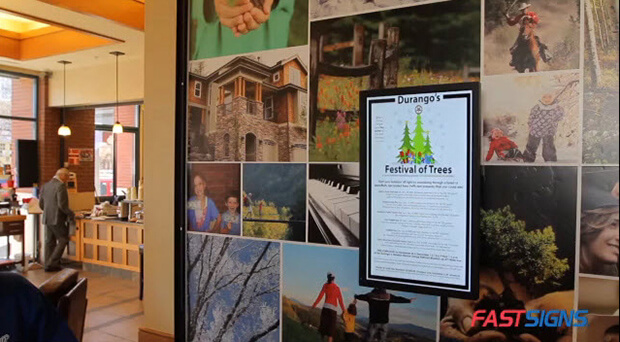 3. Deliver the Message
Visual graphics are a great way to quickly connect with customers who often don't have the time to digest a business pitch or extensive advertising. Applying graphics allows your financial institution to reinforce your company's slogan or unique services without overwhelming the consumer. Digital kiosks and signs offer your financial institution the opportunity to customize your message, allowing you to tie in current news or trends that resonate with consumers.
4. Increase Brand Awareness
By designing and applying visual graphics, you're creating a memorable customer experience that will increase brand awareness. Many financial institutions are stuck in rudimentary, sterile environments that detract from their brand. Applying graphics gives your institution a fresh image that comforts customers and reflects a modern approach to banking. This enhanced image can keep your institution on the tip of the customer's tongue.
5. Easy Application and Removal
FASTSIGNS decals, labels and stickers are capable of attaching to a variety of surfaces and can be easily applied and removed. This gives your financial institution the opportunity to experiment with your visual communication strategy. Mix and match your graphics and messaging until you find the most effective placement for your financial signage.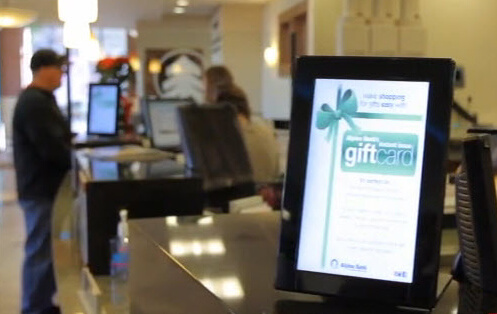 Signs for banks and credit unions are an important factor in creating a unique and memorable customer experience that reflects your institution's message and keeps your company an appealing and relevant choice. Tweet us @FASTSIGNS with the most creative and effective graphics from your local financial institutions.
Related Articles:
Resources: