The food truck was once a practical, daytime solution for workers who needed a quick and affordable meal. But somewhere along the line, the food truck became something more. Not only were food trucks being used for convenience, they also were being celebrated for their unique food choices, friendly service and quirky culture. In other words, food trucks were hip. As cities across the country develop and promote spaces for food trucks to operate, the industry has become more competitive than ever. Each business, usually through clever marketing and word of mouth, hopes to attract attention and build a grassroots following. But with the competition so fierce, it's going to take more than witty messaging to break through the crowd. Here are a few ways to stand out.
Expand Your Brand
The food-truck frenzy has certainly got the attention of full-service restaurants. That's because these restaurants have either lost business to food trucks, or more commonly, existing businesses want to get in on the action.
Food trucks have proved to be not only a launching pad for dining entrepreneurs but also an effective way of expanding a restaurant's brand. A food truck allows restaurant owners to reach new communities, build awareness, and ultimately, attract loyal customers to their business.
It's important that when starting a food truck, the restaurant uses the same branding materials used at the brick-and-mortar business. To avoid confusing loyal customers and newcomers to your brand, any signage, including truck graphics, A-frame signs or sidewalk graphics, should incorporate the restaurant logo, color scheme and slogan. These visual communication tools create a cohesive customer experience that could produce more restaurant visits, catering leads and other revenue-boosting opportunities that didn't exist before expanding into the food truck industry.
Go Straight to the Source
Many food truck owners and marketers will use the power of social media to spread the word about its food truck business. Below is a business using Twitter to share its location.

But what about customers that don't follow you on Twitter or don't use social media altogether? How will they know where you are and what you're offering? That's where we recommend SMS restaurant text messaging. This service allows customers to opt-in to your restaurant text messaging service and receive text messages directly from your business. This is an amazing tool for several reasons. Here are just a few:
Texting is the most frequently used app on a smartphone
Text messages have a 98% open rate
90% of text messages are read in under three minutes
Consumers who are sent text messages convert at a rate 40% higher than those who are not sent any text messages
Whether its sharing the location of your food truck, promoting specials or getting feedback, SMS messaging has the power to get straight to the source and drive customers to your food truck business.
It's a Digital World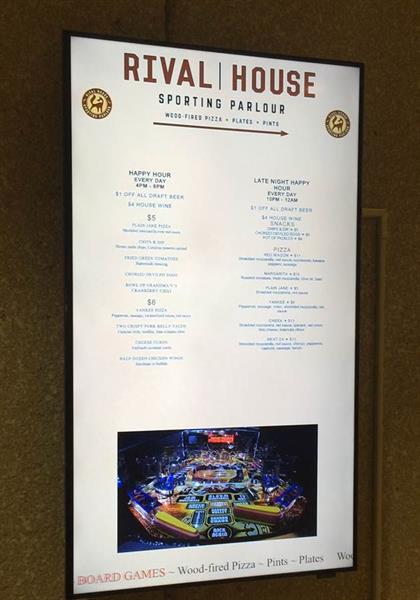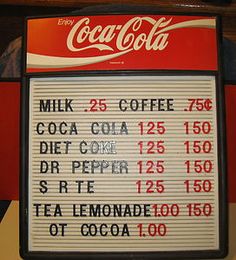 At the beginning of the food truck boom, businesses were celebrated for their rootsy appeal and independent status. But make no mistake, this has turned into big business, and offering modern visual appeal can attract attention and instill trust. That means transforming your truck's signage from retro concession stand into professional food service by installing a digital food truck menu board and other interactive features.
A digital food truck menu board provides a clean presentation and allows businesses to quickly customize menu choices, share images of food and promote special deals. Interactive digital signs also offer a way to engage customers and spectators that are used to getting information and being entertained through digital content. Funny videos, simple games or real-time social media sharing create a customer experience that chalk boards and old-fashioned panels can't match.
If you're ready to get into the food truck game, we'd love to help outfit your truck with all of the latest in sign technology. Contact us at 800-FASTSIGNS to get started today!
Related Articles
Resources