The nostalgia of restaurant signs from movies to TV shows and family memories are often etched deeply into our minds. Across the United States, there are many iconic restaurant signs that remind us just how much American cuisine is a part of our culture. Here are a few we wanted to highlight as people are out and about on road trips, one of the perfect experiences for stopping at great restaurants with great signs around the country.
A Best in the Mountain West
As the city of Denver has grown and changed around it, the Buckhorn Exchange is a reminder of a solid restaurant sticking around. It's claim to fame is that it's "Denver's original steakhouse." Opened originally in 1893, this meat-lovers location is also touted as truly the oldest restaurant in Mile High City. 
The Hippest Sign in Austin
Head southwest to Austin, Texas, where the El Arroyo sign has been gaining great popularity, especially with its witty posts during the pandemic. You could spend hours looking over these amazing quips under the well-known El Arroyo sign deep in the heart of Texas. If you're in need of an afternoon pick-me-up, they're the perfect solution. 
Start Spreading the News with Signs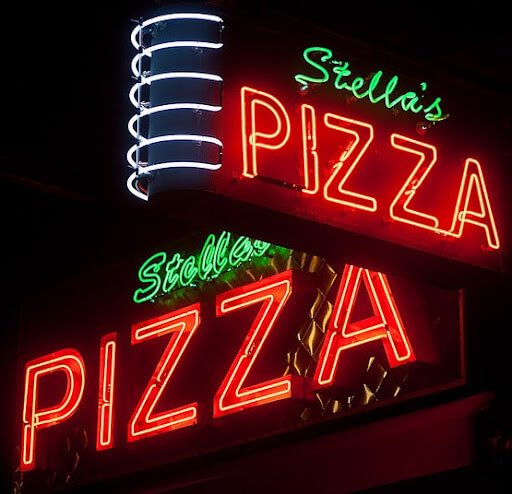 Photo by Hively
New York is a smorgasbord of amazing food, people and experiences. Just thinking about it makes me feel more artistic and cultured and an itch to go back. And with such a wide variety of food options, the selections of signs vary as well. From street vendors with tiny signs to dimensional letters displaying delicious pizza, New York signs feel iconic in and of themselves. 
Retro Signs in The Big Easy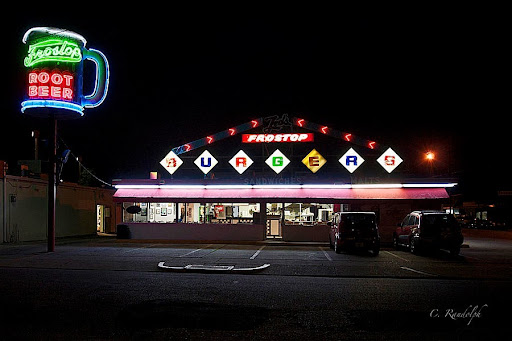 Photo: C. Randolph
From the Big Apple down to the Big Easy, New Orleans brings it's game with iconic looking signs, especially at Ted's Frostop Burgers complete with a larger than life, 3-D Root Beer mug sign outside. Wanna learn more about the history behind this iconic place and franchise owner? Check out the travel channel link here. 
Lookin' Pretty in Music City:
Photo: Trip Advisor
If you've ever been to the Capital of Country Music and ventured out a bit, you know the biscuits, bacon and southern-inspired dishes are created with love despite the name at the Loveless Cafe. Complete with gift shops and a music venue behind, this place exudes the true vibe of country music legends. As a former Nashville resident, I may have just gotten a little nostalgic thinking about this place.
Custard in Cream City
Milwaukee wasn't given the nickname Cream City because of Custard or Ice Cream but because of the cream colored clay in Wisconsin that helped create the bricks during the 1800s. But Leon's Frozen Custard, a true landmark that opened its doors in 1942, is a great frozen treat that's just as creamy, and their vintage styled sign perfectly portrays the family-owned, classic drive-in vibe. 
Follow the Signs to Good Food
Well-loved restaurants often have well-remembered signs. These signs are relics of American history that dot the landscape from the Western coast, down south, through the Midwest and up the Eastern seaboard. They continue to remind hungry travelers of the promise of a warm meal and the opportunity to create a memory with those you love. No matter what your summer plans may be, chances are, you won't be too far from stumbling upon a sign with years of stories to tell.