Event sponsors are a way to help pay for an events/ defer costs of hosting or generate revenue. In return, the businesses and organizations sponsoring events want to increase awareness, promote community involvement, extend their reach and put their products and services in front of new eyes.
To offset costs and/or generate more revenue for your events, offer sponsors added opportunities to increase their visibility before, during and after the event. It's a win-win for both you and your sponsors!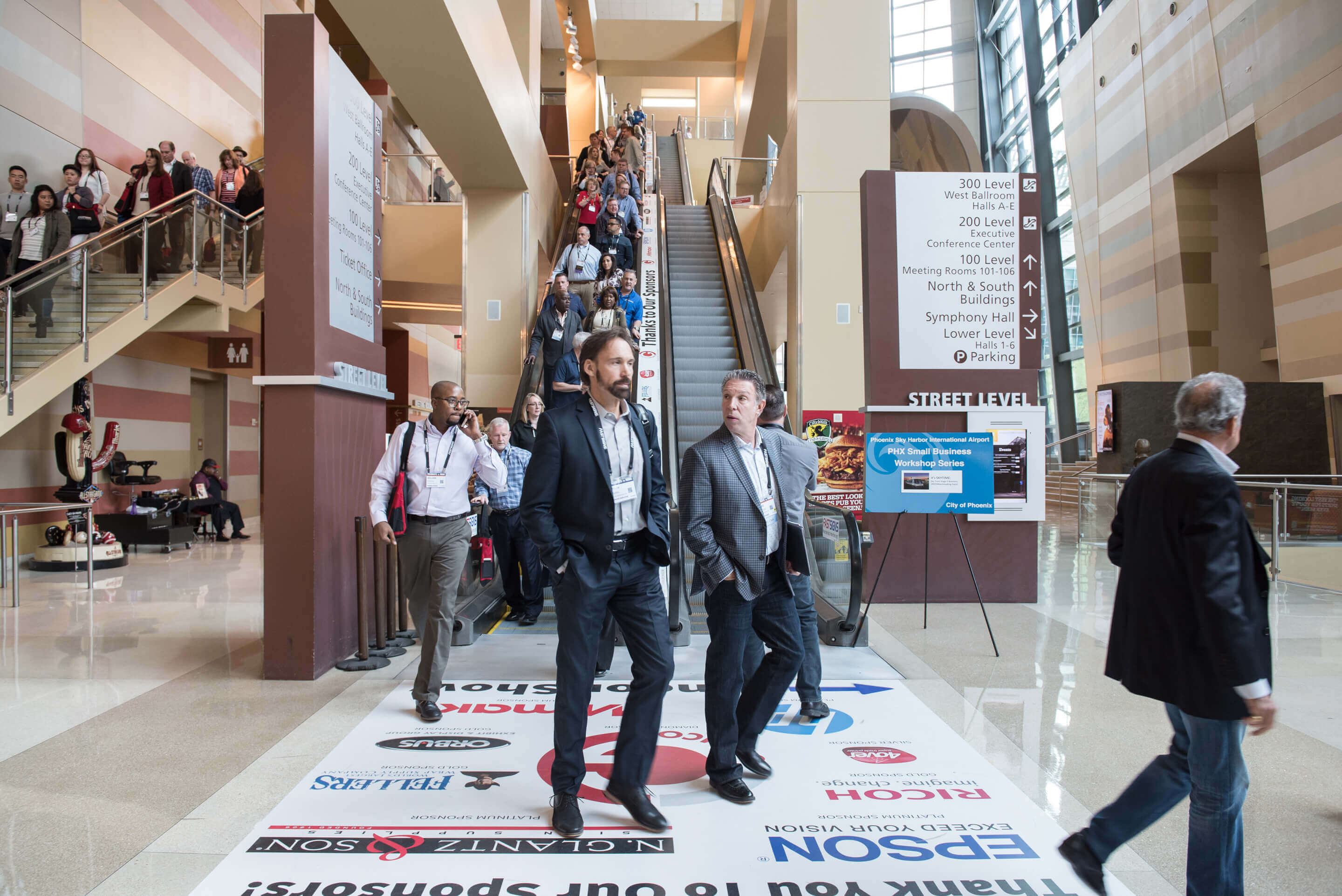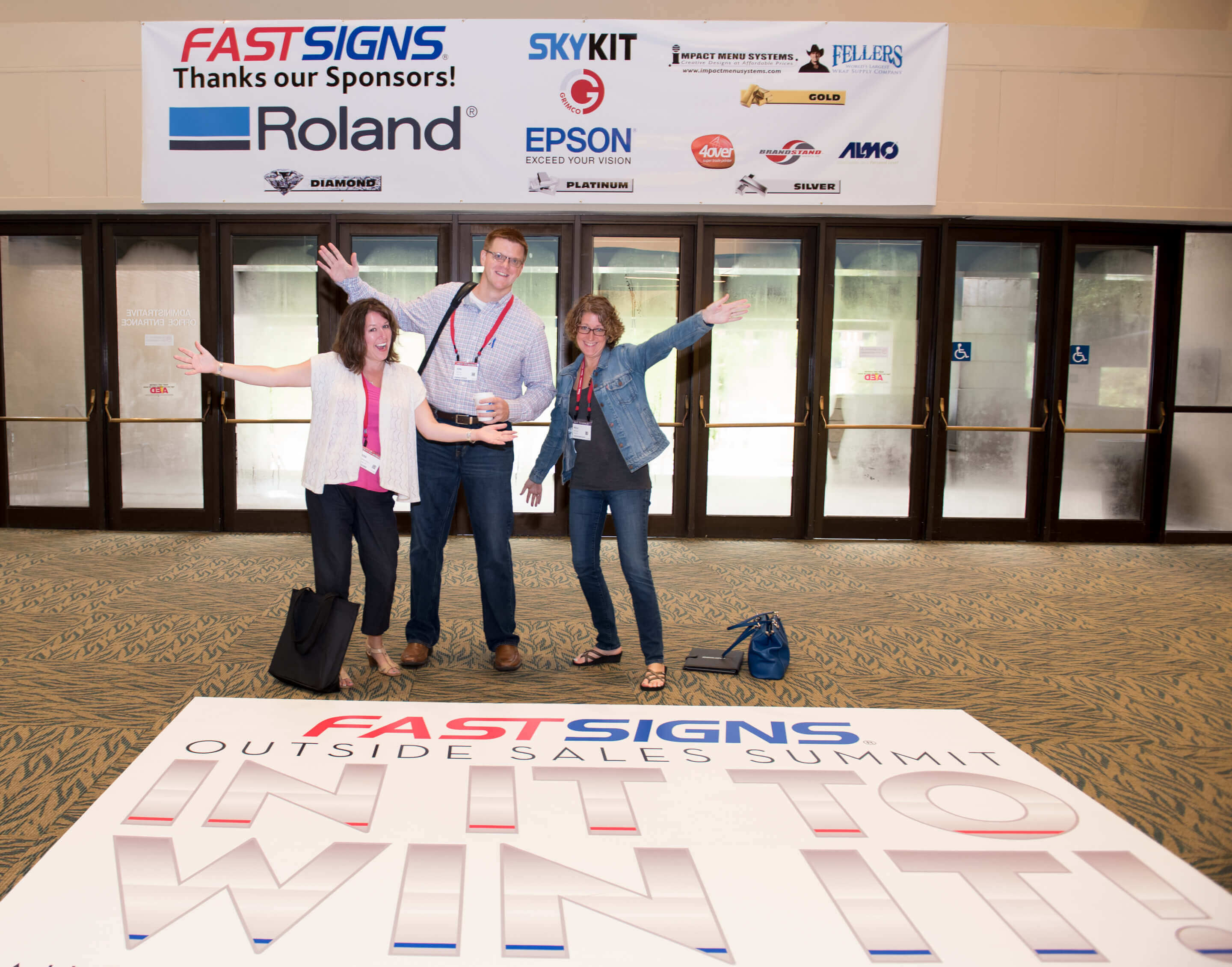 Here are seven ways to add value to sponsorship packages to increase sponsor visibility.
Branded Escalators and Elevators Use the time attendees spend traveling on escalators or in elevators to promote your sponsors using temporary graphics. This will make sure attendees see who the event sponsors are while traveling throughout the venue.
Digital Sign Content Use content on digital signs to communicate event schedules and to keep attendees informed. Additionally, display your sponsors' messages and logos.
Fabric Back Drops and Cut Outs Whatever the occasion—whether it's a concert, charity event, conference, awards dinner, or sports game—having a logoed backdrop or a themed cut out sign provides the perfect place for taking photographs that can serve as keepsakes and be used to promote the sponsor in social media.
Floor Graphics Use bold floor graphics that people see when walking and looking down. Consider a map or directory at people's feet with sponsors duly noted. Doing so will provide sponsors with added visibility throughout your venue.
Large Decals Offer opportunities to sponsor special areas during your event, such as food or drink stations or electronic charging stands. Use large decals to identify the sponsors.
Directional Signs Wayfinding and directional signs are crucial to helping attendees find their way, and they're also an excellent avenue to recognize your sponsors. Announce sponsored messages and direct attendees to vendor booths by placing banner stands and a-frame signs in high traffic areas.
Promotional Items To continue making an impact long after the event, include sponsor logos on giveaway items such as t-shirts and wearables, koozies, totes, key chains and more.
Don't forget to thank sponsors in event press materials and on your website, and to promote and engage with sponsors on social media before, during and after the event.